'The One That Got Away': Allyssa Shockingly Flirts With a New Man Brought for Someone Else
There is a new reality TV show to stream and it's bringing the drama. The One That Got Away cast is trying to find love, but there is one person breaking the rules of the Amazon Prime Video show.
[SPOILER ALERT: Major spoilers ahead for The One That Got Away Episode 3.]  
Allyssa tries to find love in 'The One That Got Away'
RELATED: 'All Star Shore': Giannina Gibelli Says the Cast Told Her to 'Get a Room' With Blake Horstmann
The reality show starts with six people trying to find love. People from their past are brought on to date them, but if it doesn't work out they might get sent back and replaced by someone new.
Allyssa Anderson is one of the main cast members. She's a model who really wants to get married. The first man who came through the portal was Nelson, her high school crush. But she immediately knew she wasn't interested in him.
In "Girl Code" Allyssa was still struggling to make a connection. She sent Nelson packing and told him he isn't the one. He accepted that and left the show. That left Travis M for her only chance at romance until a new man came through the portal.
Allyssa flirts with a man from someone else's past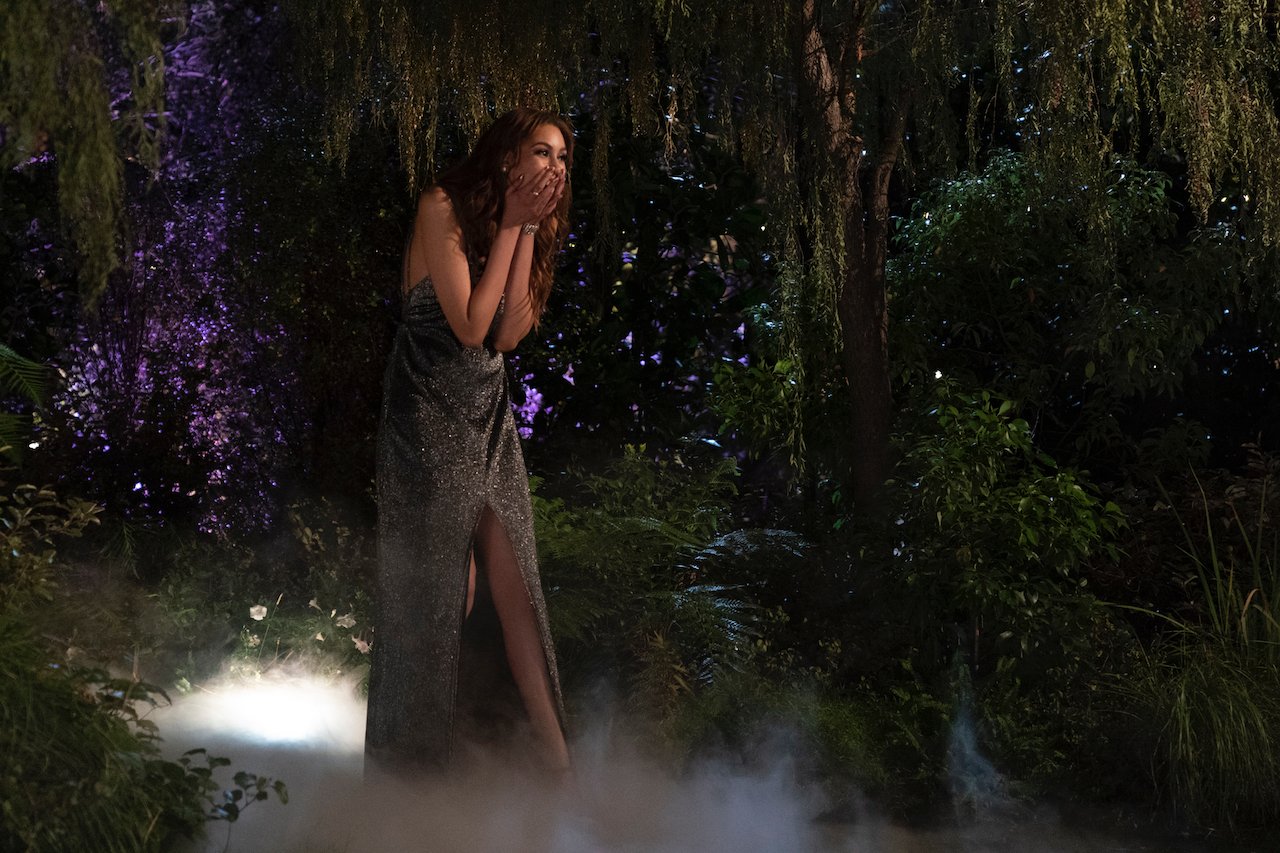 RELATED: 'All Star Shore': Everything We Know About the New Paramount+ Reality Star Series
Later in the episode, the main cast talked to each other about their suitors. Kasey Ma revealed a new man named Steve came through the portal for her. She said there was definitely chemistry between them in the past but they were "off-limits" to each other. Kasey also still had Dylan and said "His situation definitely sucks now because I have like such a huge connection with this current guy."
Allyssa revealed, "I feel like Dylan and I definitely had like a moment, you know, when you're just kind of looking at each other and there's like a little bit of attraction there." She said she wanted to explore things with him and asked if they could go on a double date.
"I feel like I would need to have a conversation with him," Kasey said. But she said in her interview it wasn't OK. Allyssa claimed she wouldn't swoop in without talking to her about it first and would back off if she felt uncomfortable. Kasey admitted it was a problem for her.
Allyssa had her date with Travis, but there wasn't any chemistry. She decided to talk to Dylan privately in her home while Kasey was on her date with Steve.
They had wine together next to a fireplace. "I'm here for love and I'm not going to not take risks in order to get what I really want," Allyssa said in her interview. She claimed she was attracted to Dylan's energy.
Kasey confronts Allyssa in 'The One That Got Away'
Kasey returned from her date with Steve and went to Allyssa's place to talk about it. She was surprised to find Dylan there with her.
"B*tch you took my man and brought him into your home?" Kasey said in her interview. "And like offered him a glass of wine and like had a romantic setting with candles. Like you can't f*cking tell me that wasn't trying to be a date."
Dylan quickly left and they talked privately. Kasey told Allyssa that she overstepped. "Well, I just thought that it was sufficient to have asked you this morning," the model said. Kasey started crying saying she cared about Dylan and Steve. Allyssa told her she wasn't feeling Dylan anymore, but in her interview, she said she was lying. It looks like there is more drama ahead, and the rules of the new show aren't that hard to bend.
RELATED: 'The Ultimatum': Alexis Says 'It's No Longer About Alexis' Since She Married Hunter