The Only Jimi Hendrix Record That Hit No. 1
Was Jimi Hendrix the greatest guitar player who ever lived? When Rolling Stone asked guitarists and critics what they thought, everyone basically agreed he was. In the rarest type of consensus, most people you ask on the street would say so, too.
However, Jimi's music wasn't exactly custom-made for the radio format. In the late '60s, his most successful single (a cover of "All Along the Watchtower") peaked at No. 20. Meanwhile, he didn't win a Grammy in his much-too-short lifetime, either.
Looking back, that seems impossible, especially when we know folks like Eric Clapton and Paul McCartney revered Hendrix from his earliest days on the circuit. Had he lived, it's safe to say the radio crowd's taste would have caught up with Jimi quickly.
As it stands, though all his albums sold well, only one Hendrix record hit No. 1 in his lifetime. It was the third and final album by The Jimi Hendrix Experience.
'Electric Ladyland,' Hendrix's sole No. 1, topped the charts in late 1968.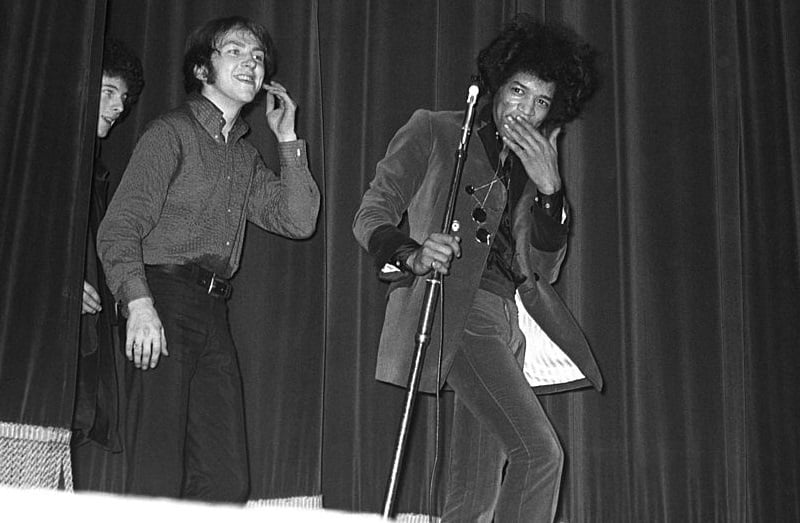 By 1968, Hendrix was a household name. He'd wowed crowds from London to Monterey. They'd seen him play the guitar behind his back, over head, and between his legs. No matter what he did with it, he effortlessly burned through the most challenging, exhilarating riffs anyone was playing.
In October '68, the Experience's third album, the two-disc Electric Ladyland, hit record stores. It contained Hendrix standards like "Voodoo Chile," "Crosstown Traffic," and "Long Hot Summer Night" as well as the cover of Dylan's "Watchtower."
After five weeks on the Billboard 200 chart, it grabbed the No. 1 spot and held it for two weeks. All told, Electric Ladyland would hang around the charts for 40 weeks.
Earlier in the year, Jimi's second album, Axis: Bold as Love, came close to the top spot when it peaked at No. 3. That was slightly better than Jimi's debut, Are You Experienced? ever did. (It topped out at No. 5.)
As far as Hendrix's singles went, his best-performing original tune was "Crosstown Traffic," which peaked at No. 52. However, looking back, Billboard later declared "All Along the Watchtower" the biggest hit of 1968.
In 2014, Billboard said the No. 1 song of 1968 was actually Jimi's 'Watchtower.'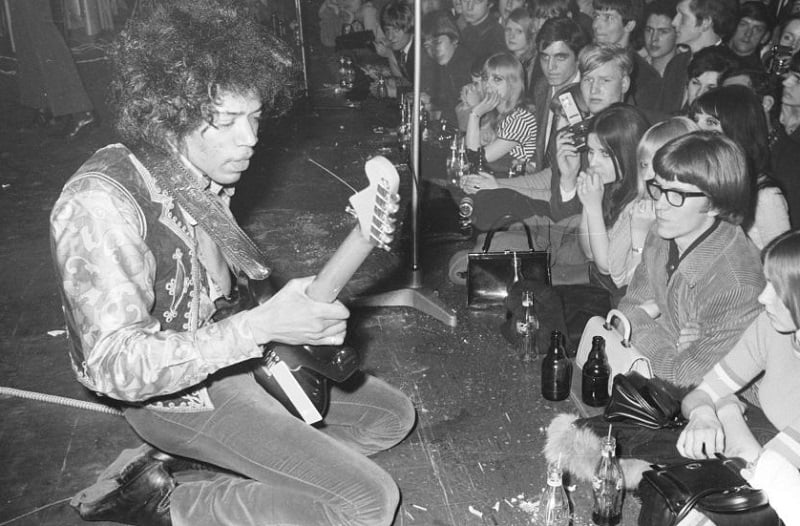 To today's listeners, Jimi's "All Along the Watchtower" is one of the most durable tunes in rock history. No matter how many times you hear it, Jimi's arrangement, vocals, and solo hold up well. It's also known as one of the greatest covers (Dylan or otherwise) ever recorded.
When Billboard recalculated the returns on the song in 2014 — counting licensing deals and classic-rock radio play since its release — it said that Jimi's Dylan cover fared far better than its original 20th place. In fact, it said "Watchtower" was the biggest hit of '68. ("Hey Jude" got bumped after the re-evaluation.)
In a sense, all this is bookkeeping. Jimi's reputation was secure by the time he released his first album. After Axis, Electric Ladyland, and Band of Gypsys followed, he entered the canon of all-time rock greats.
If he were alive and playing shows today, we have no doubt he'd be selling out concerts 50 years later. And we'd be first in line for a ticket.
Check out The Cheat Sheet on Facebook!