The Only Paul McCartney Song John Lennon Admitted He Liked
Early on, The Beatles' Paul McCartney and John Lennon were songwriting partners. Later, they became rivals, and John only complimented Paul once.
When The Beatles started out, Paul McCartney and John Lennon wrote songs and sang so closely together you'd have a hard time saying who did what. In fact, on several Beatles No. 1 hits, you can't give credit for lead vocals to John or Paul. You have to credit them both.
Later, as the Lennon-McCartney partnership changed, fans witnessed two gifted songwriters going in their own directions. As Paul described it, there was a significant amount of competition, though it was the healthy sort.
"He'd write 'Strawberry Fields,' I'd go away and write 'Penny Lane' … to compete with each other," Paul said. "But it was very friendly competition." Still, though they admired each other's music, Paul and John weren't in the habit of giving each other compliments.
In fact, in a 2018 interview, Paul said that John only complimented one of his tunes during their whole time together in The Beatles. The song was so good even Lennon couldn't deny it.
'Here, There, and Everywhere' was the McCartney tune John had to praise.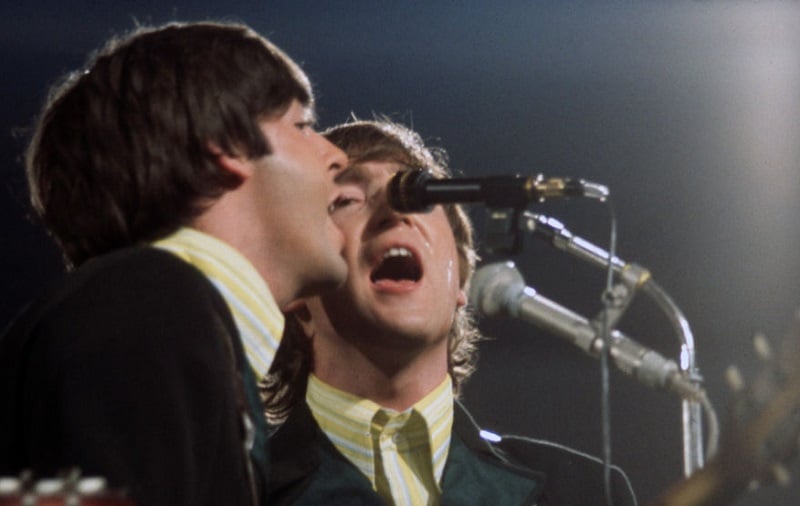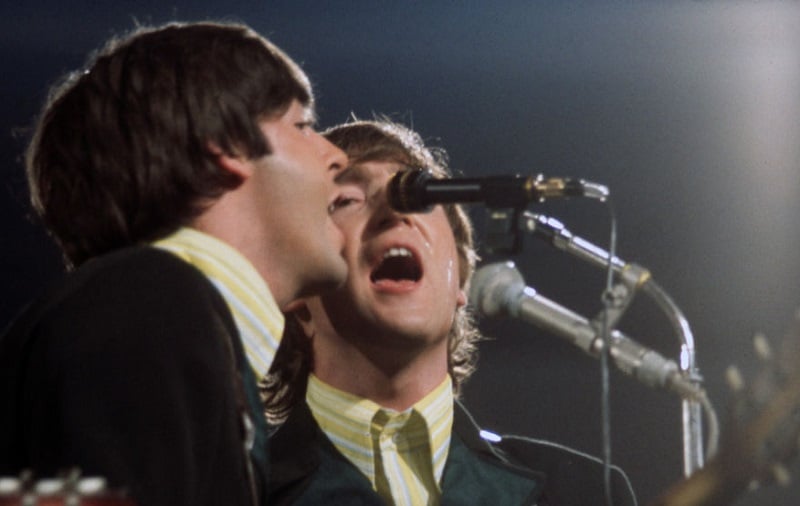 Speaking with 60 Minutes last year, Paul opened up about this competition with John and said he remembered the time John paid him a compliment quite well. It was way back during the sessions for 1966's Revolver, and it came after a take of "Here, There, and Everywhere."
"Right when it finished, John said, 'That's a really good song, lad. I love that song,'" Paul recalled. He poked fun of himself a bit for the memory. "I remember [the moment of John's compliment] to this day," Paul said. "It's pathetic, really."
In fact, McCartney had recalled Lennon's praise for "Here, There, and Everywhere" before. Paul's 1984 interview in Playboy (via Beatles Interviews) described when Lennon first complimented McCartney's tune.
McCartney brought up a trip the duo took to Austria. He said that back in the hotel room, "we had one of our cassettes. it was one of the albums, probably Revolver or Rubber Soul… I'm a bit hazy about which one. It may have been the one that had my song, 'Here, There and Everywhere.' There were three of my songs and three of John's songs on the side we were listening to. And for the first time ever, he just tossed it off without saying anything definite, 'Oh, I probably like your songs better than mine.' And that was it! That was the height of praise I ever got off him."
As things became more acrimonious in the next few years, Paul would miss the easy times they had composing and performing together. When discussing the sessions for "Come Together" (John's biggest Beatles hit), Paul expressed sadness he and John didn't harmonize on the vocal tracks.
By then, the group was getting close to the end.
Paul said he was more open to complimenting John.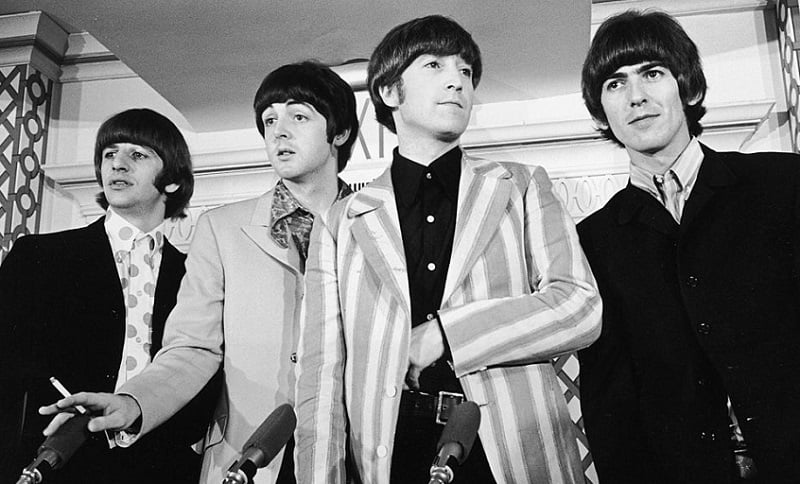 While we'll have to take Paul's word for it, he described himself as more open to praising John's music. "I would tell him his stuff was great," he told 60 Minutes. "Normally, [I]'d have to be a bit drunk. It helped."
Whatever the formula was from early on, no one would deny it worked. Altogether, the duo composed about 300 songs together, and Paul said they never walked away from a songwriting session without a result (i.e., a finished tune).
Obviously, compliments were harder to come by, but Paul definitely heard praise from plenty of other people around him. That continued into his solo career, as he racked up No. 1 singles and albums at an impressive rate on his own.
The other members of the band (including John) had their share of solo hits as well. But Paul might never have topped "Here, There, and Everywhere." It's the sort of tune that could break John Lennon down on his worst day.
Check out The Cheat Sheet on Facebook!