The Only 'Sopranos' Cast Members Who Weren't Italian
If you're a fan of The Sopranos, you couldn't help but notice all the vowels in the names of the cast members when you're watching the credits roll.
From stars James Gandolfini (Tony Soprano) and Lorraine Bracco (Dr. Melfi) to supporting actors John Ventimiglia (Artie Bucco) and Federico Castelluccio (Furio), you didn't need much to guess everyone's ethnicity (at least on their father's side).
Indeed, the vast majority of Sopranos cast members hailed from Italian-American families. In fact, if you look at the actors credited on each of the show's 86 episodes, you find only three names that aren't Italian. Of those three, Steven Van Zandt actually is Italian.
The same goes for creator David Chase and Frank Vincent (Phil Leotardo), both of whom were born to Italian families. But that doesn't mean every recurring character on the show comes from a family with roots in Italy. Several key cast members weren't Italian.
David Proval (Richie Aprile) and Jerry Adler (Hesh) were two non-Italian 'Sopranos' stars.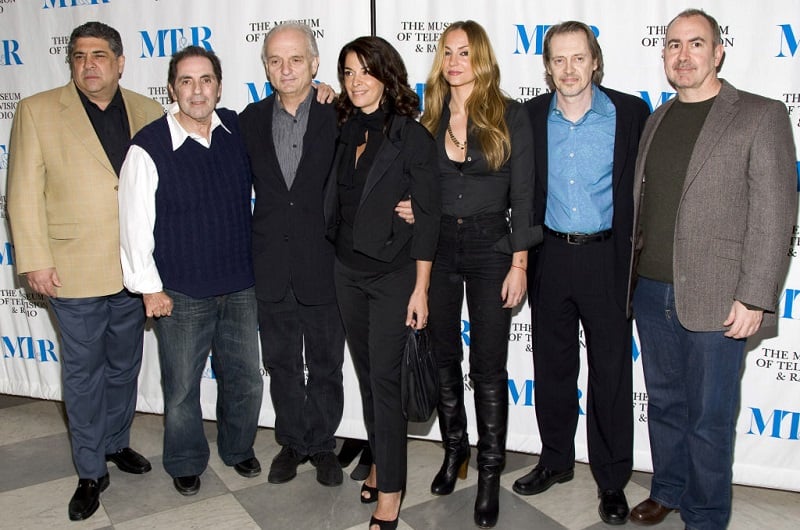 Among the adult Sopranos characters, very few were non-Italians playing Italians. The list basically begins and ends with David Proval, who played Season Two menace Richie Aprile. Proval, who played a Little Italy bar owner in Mean Streets, once again had no trouble pulling off the part.
Another recurring character was Hesh, the Jewish friend of Johnny Boy Soprano (Tony's dad) played by Jerry Adler. In Hesh's case, he didn't need to look Italian; he just needed to look North Jersey or New York, and the Brookylen-born Adler had no problem doing so.
Otherwise, you have to dig fairly deeply. The parents of Carmela Soprano (Falco) were both played by non-Italian actors. Suzanne Shepard, who played Mary Angelis, told a funny story about how Chase thought she was a WASP. (She hails from a Romanian Jewish family.)
Tom Aldredge, who played Carmela's father Hugh, also did not have Italian roots. Peter Bogdanovich, who played Melfi's psychiatrist Eliot, also didn't come from an Italian family. (We couldn't confirm the ethnicity of Nancy Marchand on her mother's side.)
Neither Robert Iler (A.J.) nor Jamie-Lynn Sigler (Meadow) is Italian.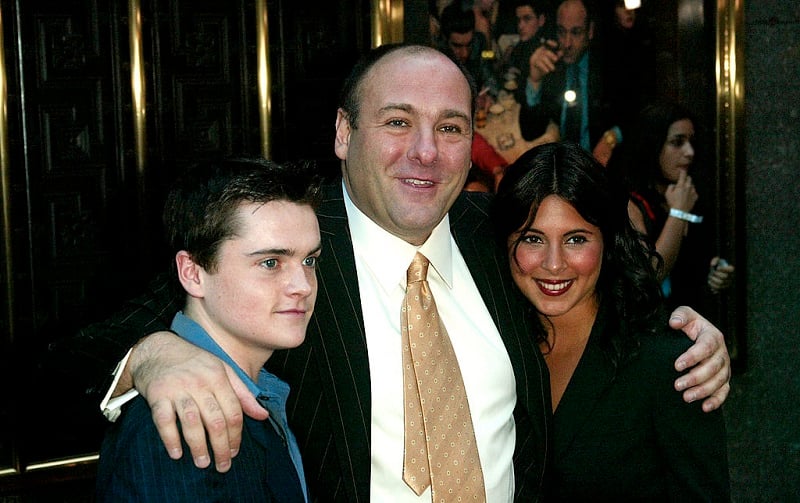 Among the main cast members, Robert Iler (A.J.) and Jamie-Lynn Sigler count as the only two who weren't Italian. Sigler has Romanian Jewish, Greek, and Cuban roots, while Iler hails from an Irish family.
During Season Five, fans may have noticed Sigler being billed in the Sopranos credits as Jamie-Lynn DiScala. "Was she Italian, after all?" you couldn't be blamed for wondering.
However, Sigler had merely taken the last name of her husband (A.J. Di Scala), whom she divorced prior to the final season. (For Season Six, you once again found her billed as Jamie-Lynn Sigler, which remains her professional name following a second marriage.)
In summary, nearly everyone you see on The Sopranos hails from an Italian-American family. And, in the case of Tony Sirico (Paulie Walnuts), you won't find someone all that different from his on-screen character in real life.
Also see: The 1 Thing 'Sopranos' Star Tony Sirico Couldn't Stand About Playing Paulie Walnuts