Who Are the Original 'Pentatonix' Members?
A capella groups aren't just for college anymore. Since Pentatonix's 2011 debut on NBC's The Sing-Off, the group earned their place among the hottest artists in the music industry. It wasn't until 2017, however, that the group changed their original lineup. Find out who were the original "Fab Five" members of Pentatonix and what the group is doing now.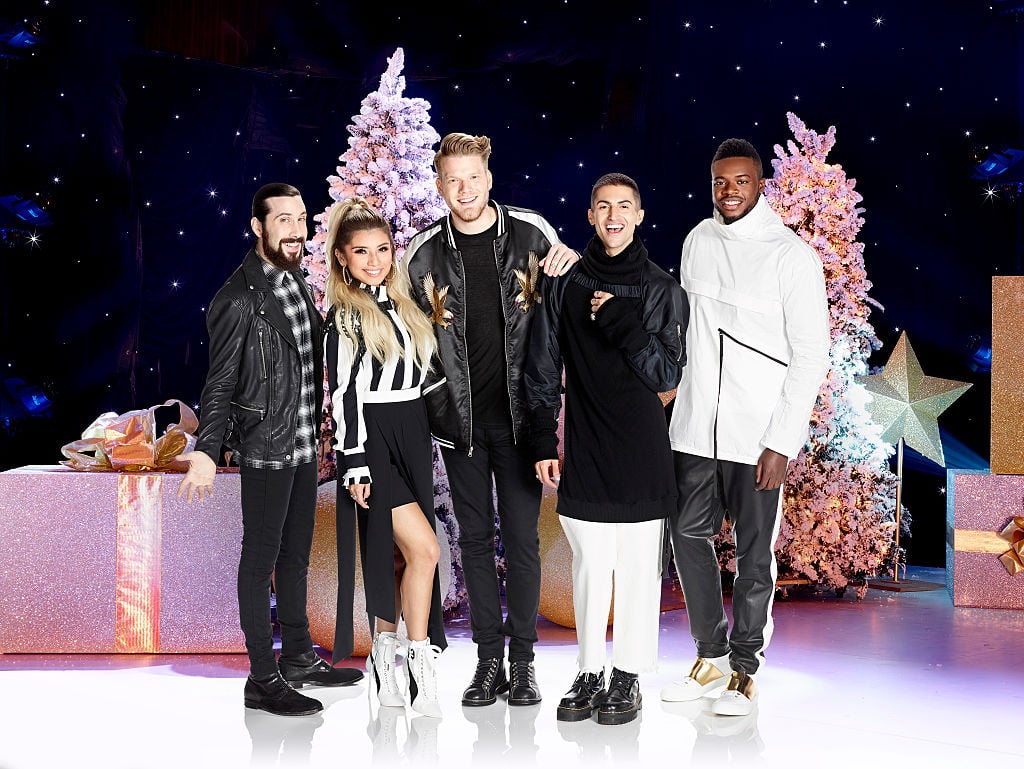 There are five members in Pentatonix
Although the lineup of Pentatonix changed, the award-winning performances never did. The original members of Pentatonix included baritone Scott Hoying, tenor/alto/soprano Mitch Grassi, alto/soprano Kirstin Maldonado, beatboxer/cellist Kevin Olusola, and bass Avi Kaplan.
Together, they became Grammy Award-winning artists and worldwide celebrities. The group enjoyed a few Christmas specials on NBC, featuring stars like Dolly Parton and Reba McEntire. They won YouTube Music Awards, a Grammy Award, and a Shorty Award. They also toured with artists Kelly Clarkson and Echosmith.
In 2017, original member Avi Kaplan left the group for personal reasons. Matt Sallee, a recent graduate from Berklee College of Music, eventually filled the bass role in the a capella group. About two years after Avi Kaplan's departure, the remaining group members continue to tour together, while still working on separate music-related projects.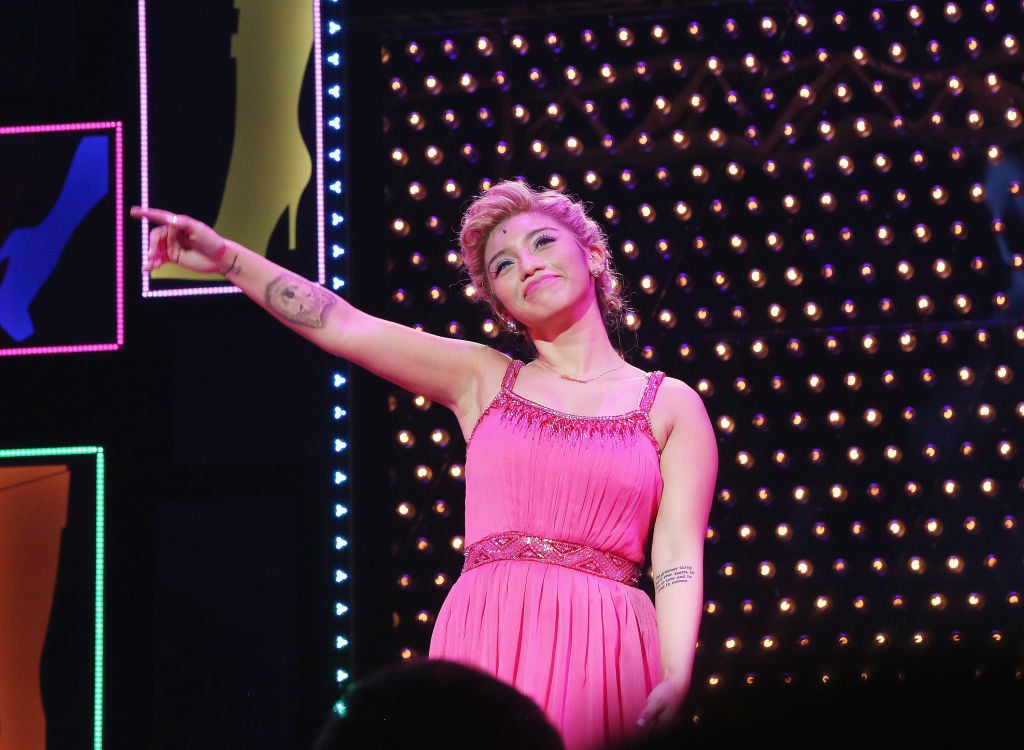 Kirstin Maldonado and her Broadway debut in 'Kinky Boots'
This Pentatonix member enjoyed her first time on the Broadway stage. In 2018, Kirstin Maldonado joined the cast of Kinky Boots during its fifth year on Broadway. She portrayed the character named Lauren from February 2, 2018, to May 5, 2018.
Additionally, Kirstin released her first solo album, Love, in 2017. The solo artist's Spotify page has over 800,000 monthly listeners.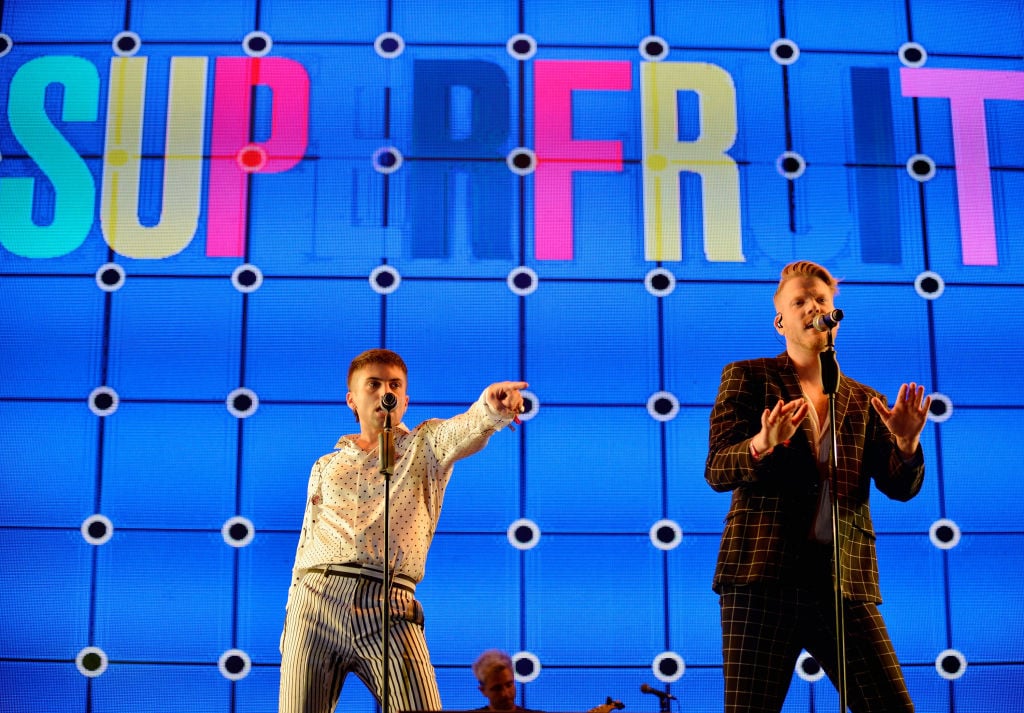 Mitch Grassi and Scott Hoying in Superfruit
What started as a YouTube channel turned into a colorful and flavorful moment in pop culture. Pentatonix members and best friends Mitch Grassi and Scott Hoying built their YouTube channel, Superfruit, off of challenge videos and vlogs. The YouTuber channel now has over 2.5 million subscribers.
Superfruit grew from short, fun videos into collaborations with celebrities like Olympian figure skater, Adam Rippon, and Broadway icon, Shoshana Bean. Some of their most popular videos include medleys and mashups of famous artists' songs, recorded by the two members, Scott and Mitch.
The duo since released their debut album, Future Friends, and embarked on a nationwide tour. They were even nominated for "Best Ensemble" at the eighth annual Shorty Awards.
Avi Kaplan and his new project, Avriel and the Sequoias
To announce he would leave Pentatonix, Avi posted a video to the Pentatonix Facebook page in 2017. All members of the group joined him in the video, supporting his decision to take a step back from a capella.

"All of the things that we've accomplished, all the music that we've made and the people that we've touched with that music — it far surpasses anything that I could have ever dreamed for my life," Kaplan said in the video.
After his departure from Pentatonix, Avi Kaplan started his own folk-music group, entitled Avriel and the Sequoias. His new music on Spotify has over 50,000 monthly listeners. Their cover of "Hey Ya" has over 5 million views on YouTube.