'The Originals': Joseph Morgan and Daniel Gillies Eerily Predicted Klaus and Elijah's Fates
The Vampire Diaries universe has a knack for creating supernatural sibling factions.
Klaus and Elijah Mikaelson, Damon and Stefan Salvatore, and Josie and Lizzie Saltzman all made their mark in their respective shows. But the Mikaelsons proved to be an exceptional bunch. Werewolf, vampire, and witch flowed through their original bloodline, and as with the Salvatores, so did their undying bond.
When The Originals wrapped, the final scene was Klaus and Elijah dying together, a move that came as a surprise to many. But years before the TV show ended, actors Joseph Morgan and Daniel Gillies seemingly predicted their characters' deaths — and they were eerily correct.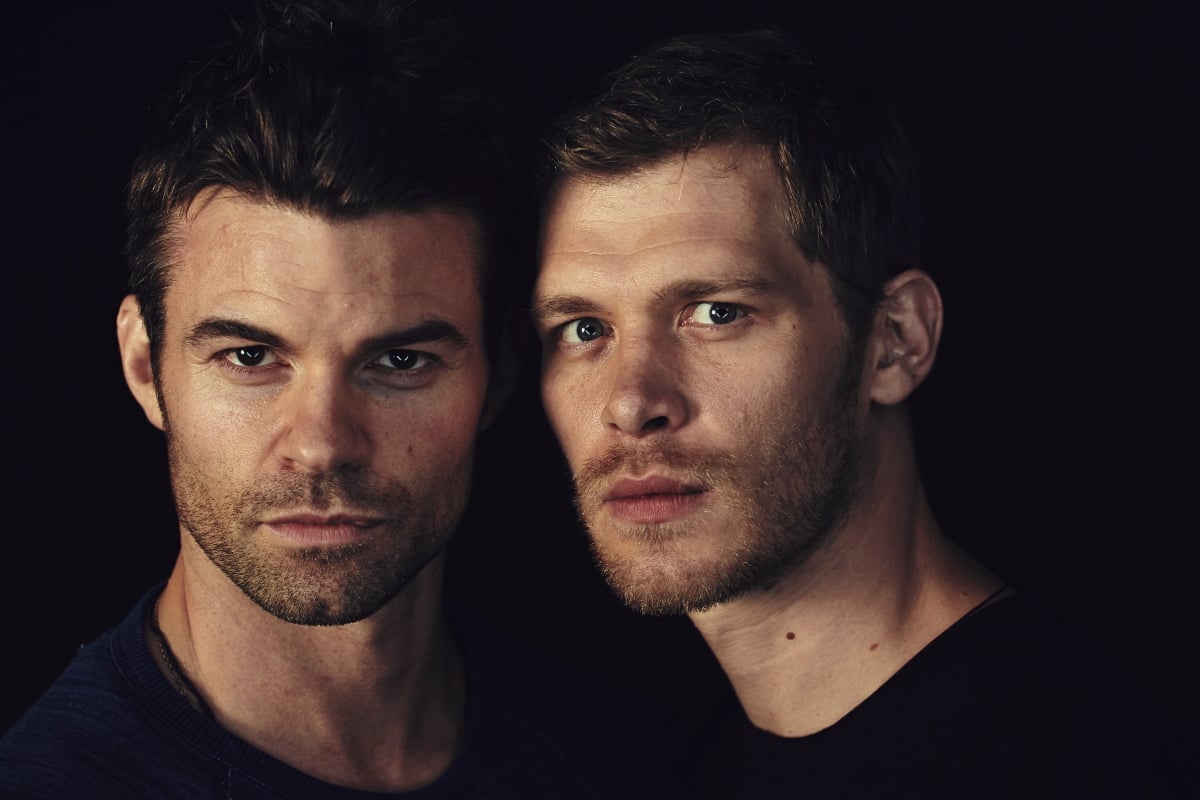 How Klaus and Elijah died in 'The Originals'
After five seasons, The Originals signed off in 2018 with the tear-jerking deaths of Klaus and Elijah Mikaelson. When Klaus was introduced on The Vampire Diaries, he was a feared, unhinged serial killer who acted on impulse. He killed Aunt Jenna, a deed that some fans found hard to forgive.
But for many, he turned into a hybrid baddie they grew to love and most of the final Originals season found Klaus on a redemptive arc. Always and forever kept the Mikaelson clan connected through love, pain, betrayal, and sibling rivalry. It's also what led Elijah to sacrifice himself along with Klaus for Klaus' daughter Hope's sake.
Fans watched as Elijah split the white oak dagger in two and said to Klaus, "I intend to die by your side." With tears rolling down their faces, they vowed to face the afterlife together — and staked each other. Their embers floated away into the ethers. The end.
Joseph Morgan and Daniel Gillies foresaw Klaus and Elijah's end
TV actors often embody their characters to the point they can intuit their decisions and sometimes their downfalls. In the case of Klaus and Elijah, Morgan and Gillies had some sort of sixth sense when it came to foretelling the brothers' last days on Earth.
During an appearance on The Originals panel for 2015's San Diego Comic-Con event, a fan asked them how they wanted their characters to die in the show. That caught them off guard, but the two were on the same accord.
"I know how I want to go," said Morgan. "Out in a blaze of glory, killed by Elijah in a giant sword fight." Gillies thought that was a great idea, and Morgan gestured, "Maybe it could be a double sort of like — you stab me in the heart, but I stab you in the heart."
Gillies chimed in and said, "It's true though. I'd want to be murdered by Klaus." Their wish would later come true but without the murderous intent.
Before they spoke, showrunner Julie Plec joked that she would take notes about their answers. But afterward, she said Klaus and Elijah's sad fates were already written and locked in a box. That too was a clue.
Fans can stream all seasons of The Vampire Diaries and its spinoff The Originals, on Netflix. Legacies, the other spinoff featuring Hope Mikaelson, airs on The CW.