'The Originals': Joseph Morgan Proposed an Alternate Series Finale With Damon Salvatore
Among the TV show endings that some fans would love to see done over, The Originals is one that makes the list.
Many fans expected some small degree of heartbreak in the series finale, but Klaus and Elijah Mikaelson's fates left some desiring a different outcome. In some ways, the same could be said about The Vampire Diaries' Damon and Stefan Salvatore.
Looking back, Joseph Morgan once revealed how he would have liked his character to wrap things up — and it involved a CW sister-show crossover with the Salvatore brothers.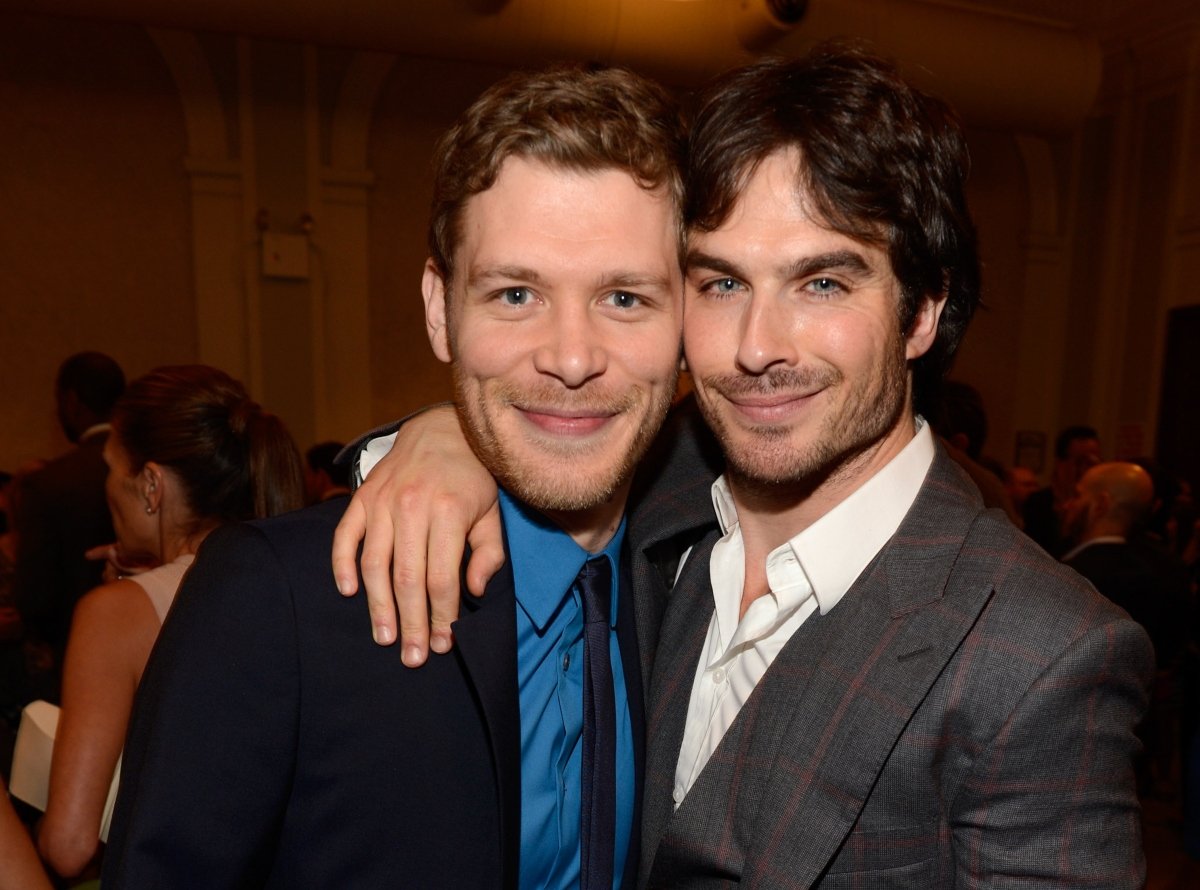 A recap of how Elijah and Klaus Mikaelson went out in 'The Originals'
For two seasons of The Originals, The Hollow plagued all the supernatural beings in New Orleans. Named Inadu, she fed off the energy of these folks and craved the Mikaelsons for their original power.
The Hollow eventually wound up possessing Klaus' daughter Hope. In an effort to save her, the family magically divided the spirit into their own bodies and lived apart for years.
When teenage Hope became vulnerable to The Hollow to possess it fully again, the final season of The Originals focused on destroying it for good. In the end, Klaus wanted to take full possession of the dark spirit and stake himself, but Elijah wouldn't let him do it alone. "Always and forever" rang true one last time.
The Hollow was removed from Hope and split between her uncle and father, and then the two Mikaelson brothers staked each other. Some viewers were upset that both had to die. They felt Elijah should have sacrificed himself and met Hayley in the afterlife for their dance.
RELATED: 'Legacies' Will Revisit Characters from 'The Vampire Diaries' and 'The Originals' in Season 3
Damon and Stefan Salvatore had different fates in 'The Vampire Diaries'
Cade and Katherine wreaked so much damage in Mystic Falls in season 8 that Stefan went off the rails trying to protect everyone. He flipped off his humanity to save his brother from going to Hell but he went on a rampage, killing Enzo and almost killing Elena.
Bonnie stopped the carnage by force-feeding him the cure. Riddled with guilt, Stefan tried to make amends around town and killed Cade, but Katherine disrupted all the peace.
She unleashed hellfire to consume everything and everyone. Stefan married Caroline and gave up the cure for Damon, and in one last act of sacrifice, took himself and Katherine out in the hellfire.
Damon got to live his life out with Elena, and they had their happily ever after. So, one brother survived in this scenario.
Joseph Morgan joked about an alternate murderous ending
Morgan, Daniel Gillies, and Claire Holt appeared at a 2018 Vampire Diaries convention in New Jersey and participated in some fan Q&A. Morgan answered a question about an alternate ending for either TVD or The Originals, and he took things in a dark but hilarious direction.
"Years after the show's over, there's a door, and there's a knock at the door. And Stefan opens it and it's Damon," he said while acting out the imaginary scene.
"And then a stake protrudes through his chest, and he falls to the ground. Then Klaus is standing there going, 'Surprise motherf*cker!' That would be my idea," Morgan said to laughter and applause.
Fans will probably not get to see such a scenario play out in the future, but for now, stream The Vampire Diaries and The Originals on Netflix. Viewers can also catch up with Hope Mikaelson in Legacies on The CW.