The Owner of Meghan Markle and Prince Harry's Vancouver Island Love Nest Might Hold the Secret to Their Plans
Prince Harry and Meghan Markle have not yet announced exactly how they plan to become financially independent, but according to reports, that is precisely their goal. Tired of the British press, the couple shocked the world when they decided to step away from royal duties. Whether or not that was a smart move for the Duke and Duchess of Sussex remains to be seen, but it looks like they might be posed to make a ton of money as private citizens, and the owner of the sprawling mansion where they spent the holidays might hold the key to their plan moving forward.
A Hollywood heavy-hitter is believed to own the mansion that Meghan and Harry stayed in
At first glance, it appeared as though Prince Harry and Markle were merely recharging their batteries on a private holiday. That all changed swiftly when the couple announced they'd be stepping back from royal duties to live as private citizens. A decision like that isn't made overnight, and it seems the power couple was getting their ducks in a row for months before announcing their move.
While they refused to name the owner of the sprawling mansion on Vancouver Island, where they set their plan in motion, it looks like it isn't a secret anymore. According to Page Six, the estate may belong to Frank Guistra, a Canadian billionaire who also happens to be the co-founder of Lionsgate. Guistra denies the allegations that he owns the home; in fact, he boldly suggested he does not own and has never owned a home in the area.
While Page Six insists he's the owner of the sprawling estate, the actual identity of the owner hasn't been confirmed. All property information regarding the owner is confidential, and the property has reportedly been registered to a corporation, alleges Fox Business. Guistra also claims he's never had contact with the royal couple.
If Guistra does, in fact, own the mansion, it might indicate just what Markle and Prince Harry have planned for their future. It looks like Markle might have an interest in returning to the bright lights of Hollywood, a world she seemed to navigate with ease before marrying the prince. If that's the case, Guistra would be a good person to rub shoulders with.
Ellen DeGeneres is rumored to have scored the first sit down interview with Meghan Markle
The announcement that Prince Harry and Markle would step down from royal duty isn't even a month old yet, but they may have their first interview already locked down. Last week, rumors began to swirl that Markle, at the very least, would sit down with Ellen DeGeneres for her very first post-royal interview.
A source reportedly told The Daily Mail, that the interview has been in the works for some time and that Meghan is comfortable discussing her decision with DeGeneres. The two have known each other for years. The royal couple, nor DeGeneres have commented on the rumor.
What will she do next?
The royal couple may be looking to become independent, but how they plan to do that still remains up in the air. It has been reported that Markle has signed a voiceover deal with Disney, but reportedly, Disney will be making a donation to Elephants Without Borders, according to Vulture, in place of an actual payday. If the rumors about the deal are correct, this will only be Markle's way of dipping her toes back into Hollywood.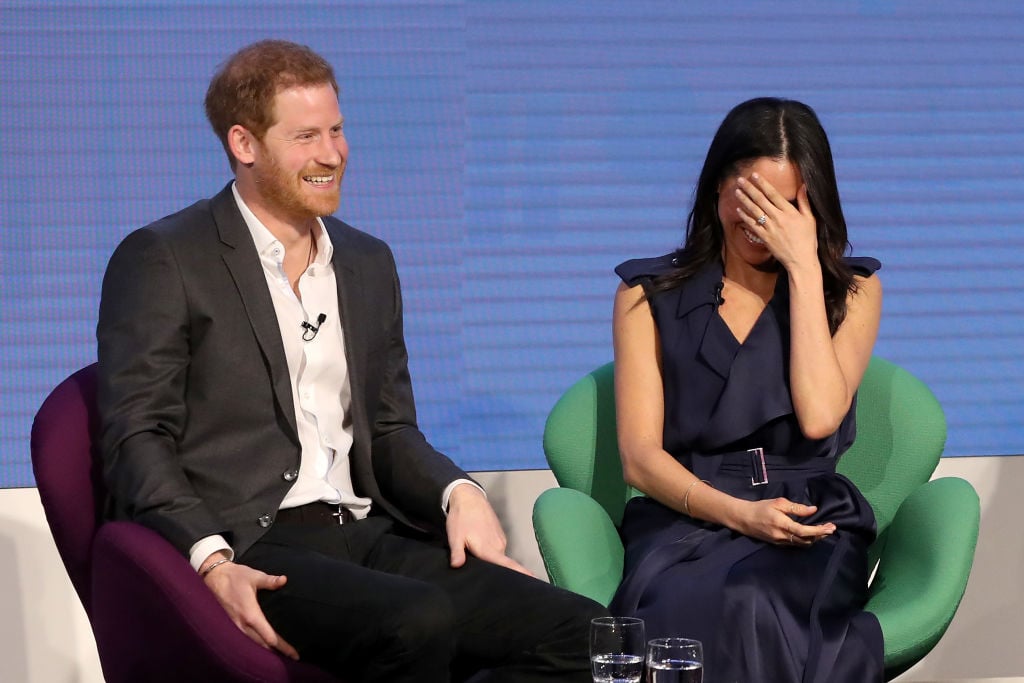 She may be looking to further her reach and return to her former life. Lionsgate may be the way she chooses to do that if she and the prince have the connection to Guistra that is being reported. For now, the couple is financially fine.
Reportedly, they will still receive money from Prince Charles as they transition into private life, and Prince Harry has an inheritance from his mother, Princess Diana, to fall back on. It's unlikely that the couple will be satisfied with just that, though. They appear to want to get on with a normal life and finding a way to support their philanthropic efforts and their lifestyle will be the next step.