'The Parent Trap': Elaine Hendrix Says She and Dennis Quaid Had 'Tremendous Chemistry' Despite Their 18-Year Age Gap
Elaine Hendrix played Meredith Blake in the 1998 movie The Parent Trap. She and Dennis Quaid (Nick Parker) were on-screen love interests. According to Hendrix, there was "tremendous chemistry" between her and Quaid even though they have an 18-year age gap.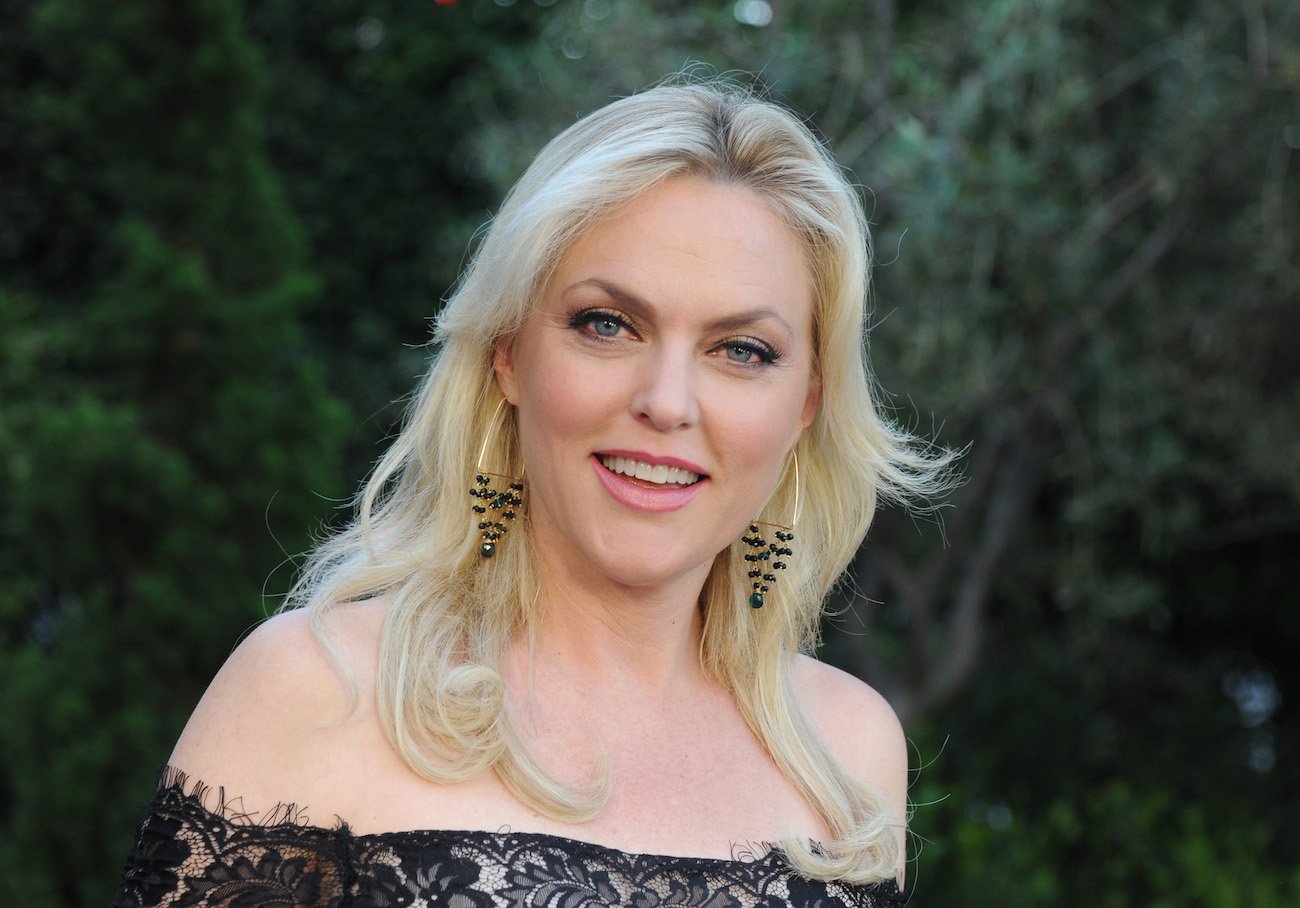 Elaine Hendrix played a villain in 'The Parent Trap'
The Parent Trap follows identical twins Annie and Hallie (Lindsay Lohan) who were separated at birth. Their parents divorced when they were little, and their mother raised Annie in England while their father raised Hallie in California. The twins coincidentally reunite with each other at a summer camp when they were 12. They decide to switch places and scheme to get their parents back together.
Standing in the way of their goal is 26-year-old Meredith, who wants to marry their father, Nick, for his money. Meredith dislikes the twins, though she often puts up a front for Nick. In the end, Nick breaks up with Meredith and reconciles with his daughters' mother.
Meredith is a memorable character, though Hendrix has said she does not see Meredith as a villain. She told Vulture in 2020, "I absolutely am shocked but love that present day there's scores of gals, a whole generation now, that don't see Meredith as a villain. They see her as an aspiration… There is definitely a part of me that feels happy for Meredith Blake that she's been vindicated."
Elaine Hendrix talks about her chemistry with Dennis Quaid
RELATED: 'The Parent Trap': These 2 Unexpected Co-Stars Are Real-Life Best Friends — And They Once Gushed About Late Co-Star Natasha Richardson
In a recent interview with Insider, Hendrix opened up about working with Quaid. Hendrix and Quaid have an 18-year age difference (she was 26 at the time, and he was 44), though that did not stop the actors from developing chemistry with each other.
"I thought we had tremendous chemistry," Hendrix shared before adding, "One of the generalized differences between men and women is that boys mature later and girls mature earlier. So I think I was sort of an older 26." She also believes Quaid was a "younger" 44-year-old.
Nonetheless, Hendrix acknowledged that Meredith is not a normal 26-year-old given her extravagant lifestyle. "All of that I couldn't relate to," Hendrix explained. "But how together she was and how ambitious she was — that I could definitely relate to."
Fans still recognize Elaine Hendrix for her role as Meredith Blake
RELATED: Chessy and Meredith from 'The Parent Trap' Are Like 'Family' In Real Life
It has been over 20 years since The Parent Trap first premiered, but the film still attracts a lot of fans today. This means people still recognize Hendrix for her role as Meredith.
"I just went to the dentist, and I walked in the office, and they're like, 'Oh my God, my favorite movie is The Parent Trap,'" she said before later adding, "Without exaggeration, there's not one day that goes by that I don't get a fan letter; I don't get stopped on the street; I don't get something related to this movie."