'The Parent Trap': Meredith Blake Actor Elaine Hendrix Doesn't Think of Her Character as a Villain
The Parent Trap is one of the most iconic live-action Disney films of the 1990s. It remains one of Lindsay Lohan's most memorable movies.
Many people who have seen The Parent Trap might also remember Meredith Blake (Elaine Hendrix), who is meant to be the "villain" of the film. However, looking back, Hendrix does not see her character as the bad guy.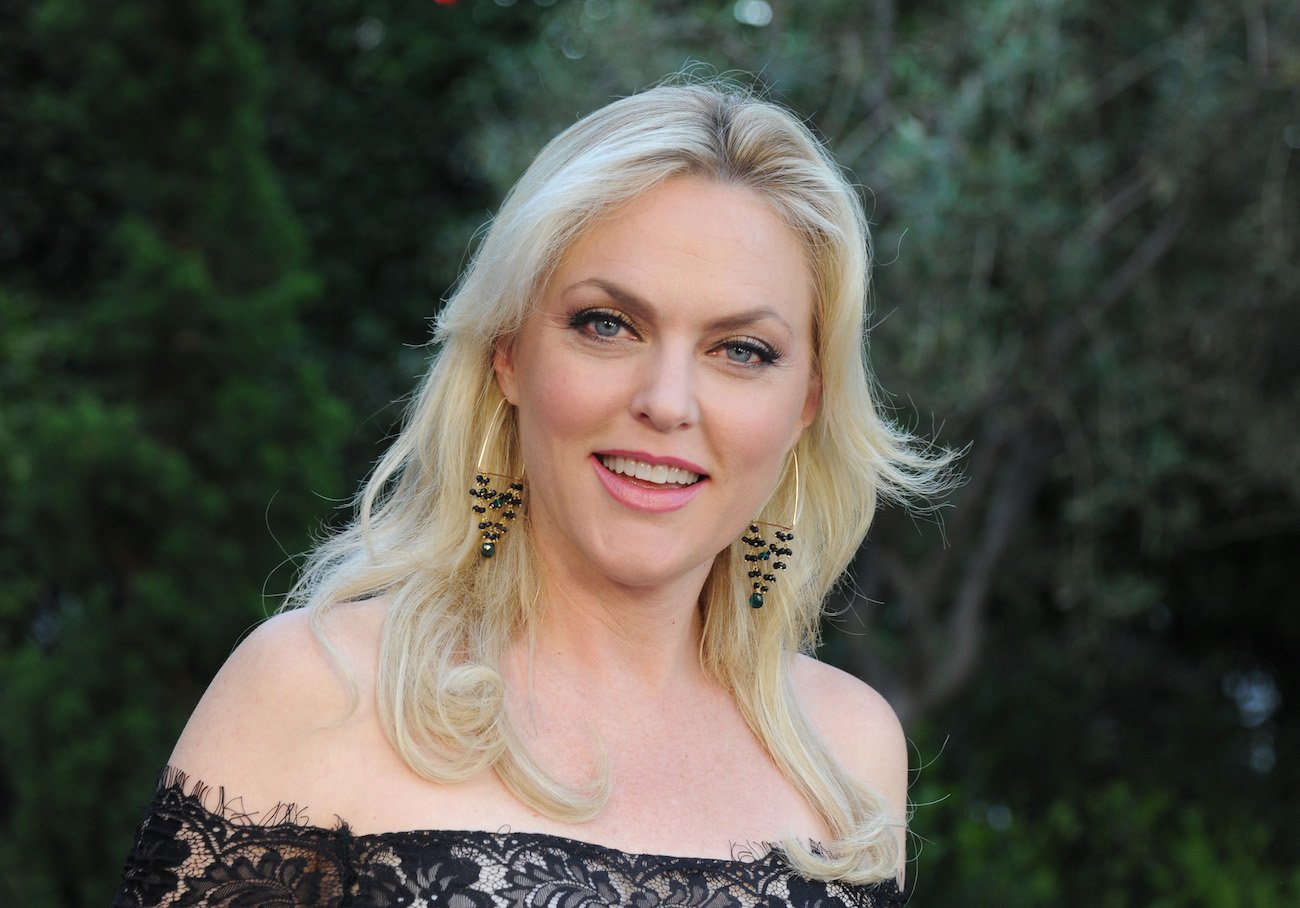 Who is Meredith Blake in 'The Parent Trap'?
The Parent Trap tells the story of identical twins Annie and Hallie (Lindsay Lohan) who were separated at birth. After their parents divorced, their mother raised one twin to live in the United Kingdom, while the father raised the other one in California.
The twins reunite with each other at summer camp when they are 12. Then, they switch places and try to scheme to get their parents back together.
Meredith Blake is seen as a woman who stands in the way of the family reuniting. She is engaged to Annie and Hallie's father, Nick Parker (Dennis Quaid), and wants to marry him for his money. Meredith also dislikes the twins, though she often puts up a front for Nick.
In the end, Meredith gets her karma when Nick breaks up with her and gets back together with the twins' mother.
Elaine Hendrix doesn't think of Meredith Blake as a villain
RELATED: 'The Parent Trap': Was the Lizard On Meredith Blake Real?
Although many viewers can recognize Meredith Blake as the stereotypical villain, Hendrix thinks she is simply a woman trying to go after what she wants.
"One of the keys to playing villains is that the characters, you never think of yourself as a villain, like, ever," Hendrix told Us Weekly. "So Meredith Blake, no. Like to me, everyone else is catching up to everything I had already thought about her and that narrative Meredith thought about herself."
Hendrix added, "So of course, she wasn't the villain. Of course, she was the victim to these two little monster twins and their parents."
In an interview with Vulture last year, Hendrix also shared a similar statement. She said, "I absolutely am shocked but love that present day there's scores of gals, a whole generation now, that don't see Meredith as a villain. They see her as an aspiration… There is definitely a part of me that feels happy for Meredith Blake that she's been vindicated."
Elaine Hendrix still gets recognized for her role in 'The Parent Trap'
RELATED: 'The Parent Trap': The 1 Deleted Scene Meredith Blake Actor Elaine Hendrix Wishes Fans Got To See
Although The Parent Trap premiered in 1998, the movie still has many fans today. In fact, Hendrix reveals that she still gets recognized for her role in the film.
"Without exaggeration, there's not one day that goes by that I don't get a fan letter; I don't get stopped on the street; I don't get something related to this movie," she told Vulture before referencing her famous line in the movie: "That's just a long-winded way of saying there's a lot of people who asked me to ship them to Switzerland."