The 'Parks and Recreation' Cast Had a Group Text and It's Just as Great As You'd Imagine
Many of the Parks and Rec cast members were friends in real life. However, Retta revealed that the main Parks and Recreation actors also had a very active group text together.
'Parks and Recreation' cast member joins a 'Gilmore Girls' podcast episode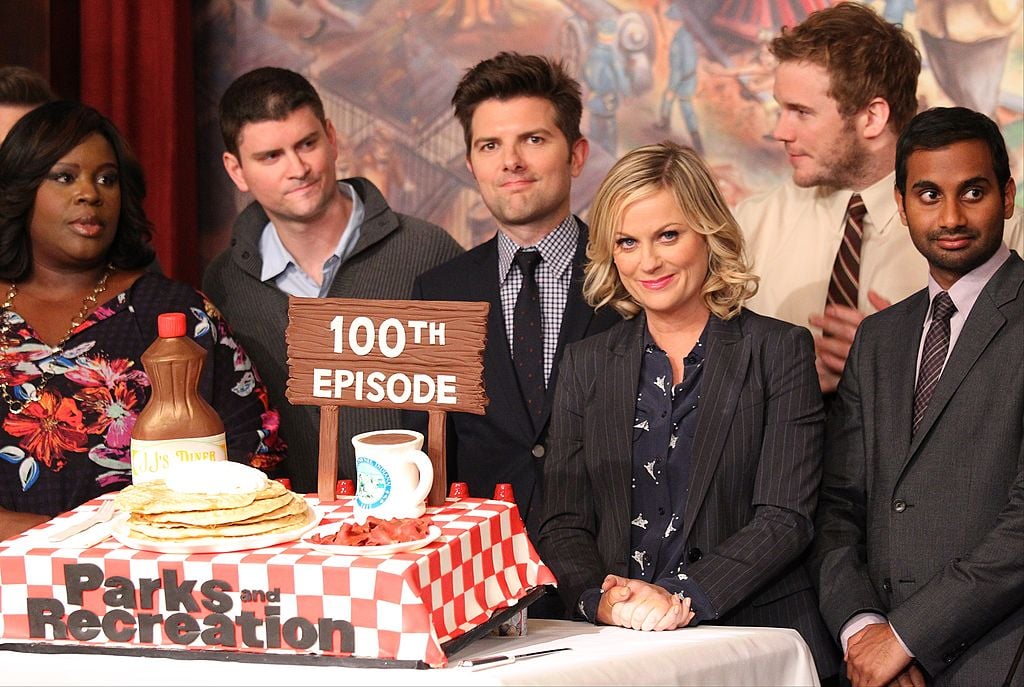 On an episode of Gilmore Guys, the podcast hosted by comedians Kevin T. Porter and Demi Adejuyigbe, the actor Retta joined the co-hosts to discuss Gilmore Girls Season 6, Episode 4, "Always a Godmother, Never a God."
Retta played Donna Meagle on Parks and Recreation, the confident, Mercedes-owning Parks employee who enjoys an occasional "Treat Yo'Self" day with Tom Haverford, played by Aziz Ansari.
Her Parks co-star, Nick Offerman, played Ron Swanson on the series. But earlier in his career, he appeared in a couple of Gilmore Girls episodes — one of which being the one Retta discussed on Gilmore Guys. In the season 6 episode, Offerman played Jackson Belleville's cousin Beau, who's in town for Jackson's baby shower. Hoewver, Beau is also trying to woo the main character, Loreali, a hilarious performance by Offerman from start to finish.
Retta explained that she texted her fellow Parks and Rec cast members to let them know she was recording the Gilmore Girls podcast — and included a photo of Offerman on the Gilmore episode from over a decade ago.
"I screen-grabbed him walking in with his shades, and sent it to the Parks group text," she told the Gilmore Guys hosts. "And I was like, 'Oh my god, I'm about to do a Gilmore Girls podcast, and this is what's on."
Adam Scott, who played Ben Wyatt on the comedy series, was in awe at her message.
"Adam responded: 'I'm still trying to wrap my mind around the fact that there's a Gilmore Girls podcast,'" Retta shared.
The 'Parks and Recreation' cast members have a group text
The podcast hosts were thrilled to hear about the message thread between the Parks and Recreation actors.
"There's a revelation," Porter acknowledged. "There's a Parks group text. With I assume, I guess everyone in the cast?"
Retta confimred: yes.
"That's a dream to hear," Adejuyigbe told her.
"And it's like, everyday," the Parks and Recreation star continued. "I have it on 'Do Not Disturb' because there's just too many and it's all hours of the night." But also — "because Nick [Offerman] has no sense of time." Also, Ansari was filming his TV show Master of None in Italy at the time, so he would send texts at odd times of night.
"Who's the biggest emoji user?" Porter wondered.
"Me," Retta admitted. "I'd have to say it's me."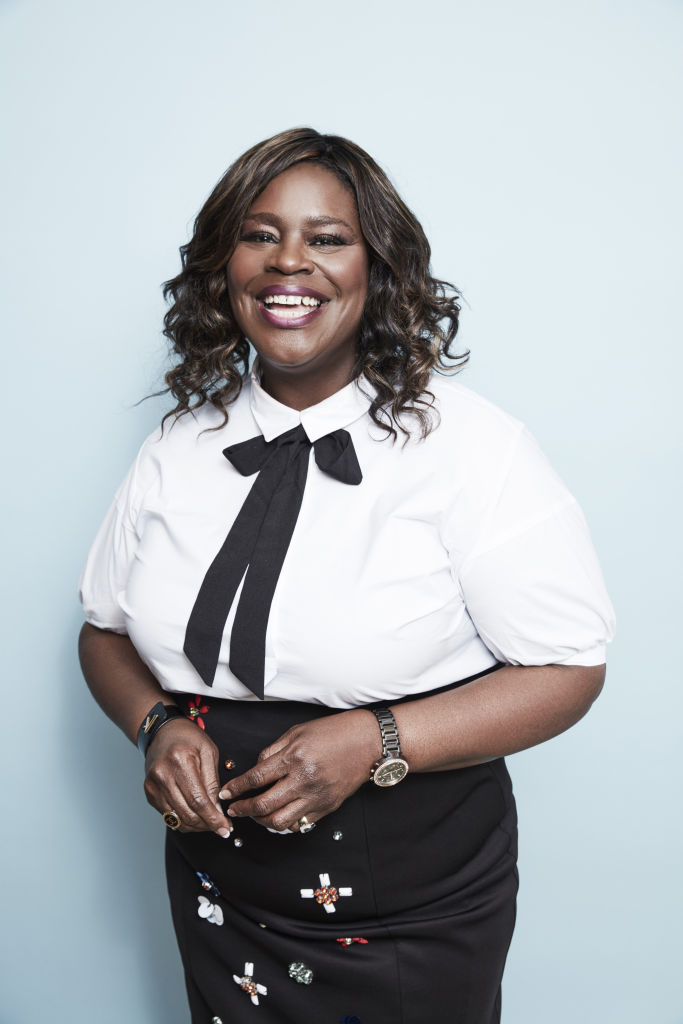 RELATED: 'Parks and Rec': Retta Describes This Surprising Actor as Her 'Set Husband'
And the most-used emoji in the cast group message?
"It's the 'crying laughing,'" Retta replied.
"That's exactly what I wanted to hear," Adejuyigbe responded.
However, as Porter noted: Scott had his own fairly nerdy fan podcast about the band U2. Adejuyigbe posited that Scott's message had more to do with curiosity, rather than shame.
"I bet you Adam watched Gilmore Girls," Retta joked.
Retta and Aziz Ansari became friends like their on-screen characters
Retta also told Vulture about meeting each and every one of her co-cast members on Parks and Recreation.
Because of Donna and Tom's on-screen relationship, she and Aziz Ansari got to be close friends.
"Now we'll text each other things we find out about Tom and Donna," Retta explained. The show made us friends."
The Parks and Recreation alum also revealed that the inaugural "Treat Yo'Self" episode felt like the "first full story line" for her character on the show.
"And I just remember we had so much fun doing the fashion montage … and the scenes in Donna's Benz," Retta remembered. "We just hung out all day together. I got to find out how funny Aziz was as a person."
RELATED: 'The Good Place' Creator Says the 'Parks and Recreation' Series Finale Taught Him 1 Essential Thing About Ending a Show
And, despite how Scott feels about Gilmore Girls and its podcast presence, he and Retta do have some pop culture opinions in common.
"One day we were in the makeup trailer and I found out that, one, he watched The Bachelor," she told Vulture. "And that we kind of loved the same TV shows."
However, the one show the Parks and Recreation cast members disagreed on: Scandal.
"I was like, 'I want to love you, Adam Scott, but you can't hate on me over Scandal,'" Retta said.