'The Partridge Family': David Cassidy Cursed 1 Celebrity's Name For Dissing Him at a Party
Before his death in 2017, David Cassidy publicly admitted his lifestyle sometimes took a toll on his personal and professional relationships.
At times, he had difficulty dealing with his rapid rise to fame during a period when he was juggling a solo career as a musician and his role on The Partridge Family.
Additionally, Cassidy fell on hard times and had to rebuild his reputation in Hollywood. That wasn't easy, and he found out that some people he believed to be his friends weren't that at all, including one well-known actor he met during his climb.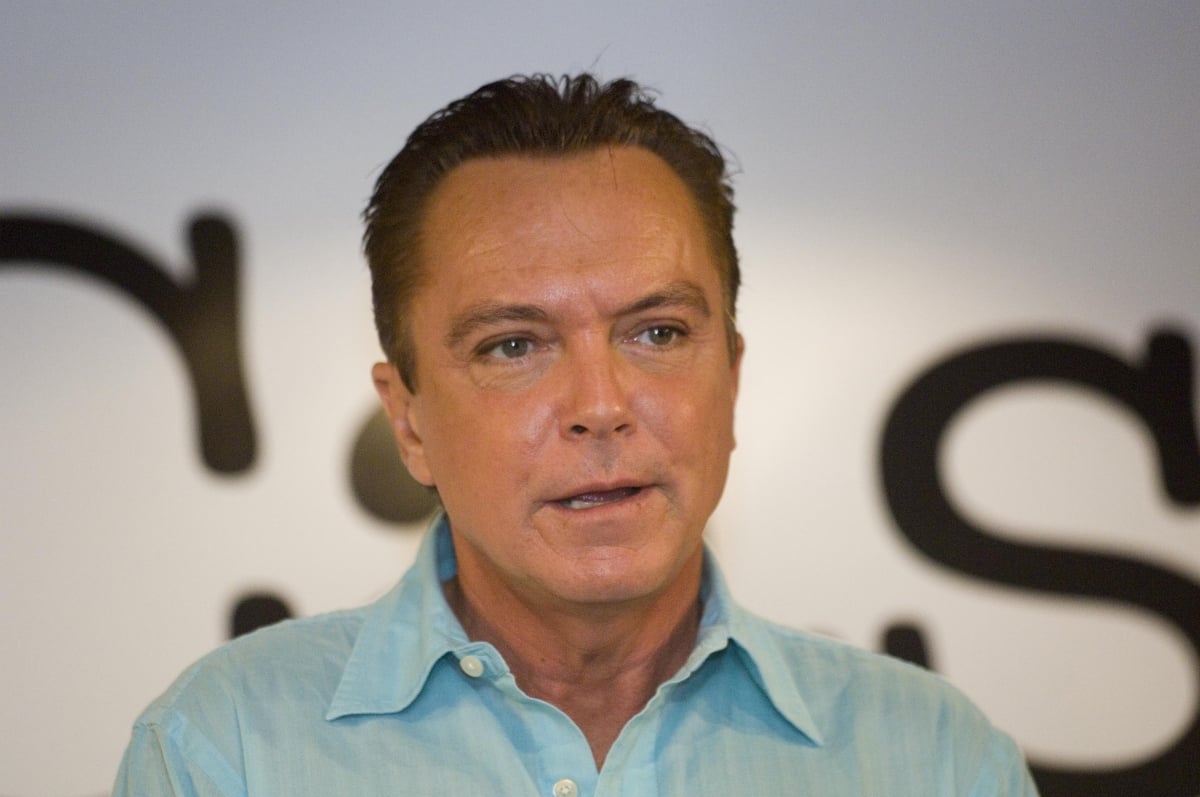 Cassidy met many up and coming actors on his rise
Before becoming a famous actor, Cassidy ran in circles with others in the business. During his teen years, he became friends with Elliot Mintz, Don Johnson, and Sal Mineo, who starred in films with James Dean. Many of them were trying to find steady work as actors and would sometimes audition for the same gigs.
In his memoir, C'mon, Get Happy: Fear and Loathing on the Partridge Family Bus, Cassidy wrote about seeing some of them while going out for parts. Sometimes, the role would go to Cassidy over Johnson, and he wondered if Johnson ever felt resentful.
"He was always really nice to me about it—this affable, Missouri-born fellow telling me as a friend he was happy that if he didn't get the part, I did," Cassidy wrote. He said he saw Mintz and Johnson around Hollywood for a few years, and Johnson didn't always have work lined up.
Cassidy was miffed Don Johnson snubbed him at a party
Cassidy recalled a time in his life when the tabloids were swirling about a paternity case filed against him and a separate story about his sexuality. To top it off, he had mounting debt and was worried about his career. It was 1986, and Cassidy wrote that he was suicidal and had little possessions.
Around the same period, he was on a trip in Aspen and after bumping into an old acquaintance, he received an invitation to a party. He was told that Bruce Willis and Don Johnson were co-hosting the soiree where a bunch of celebrities would be. Willis personally put his name on the guest list.
Cassidy arrived early. "Don's holding court in a ridiculous mohair suit — it must have cost two grand! I walked up to Don. This was a guy who knew me from the beginning, who'd been to my home, my old, old friend," he wrote.
Cassidy recalled how he hadn't seen Johnson in years — not since the Miami Vice star drove to his house in a "beat-up old Volkswagen." He was excited to see Johnson and couldn't wait to tell him how happy he was for him. When Cassidy greeted him, things weren't so warm.
"He looked at me, smiled tightly for just a beat, and then went back to his conversation with somebody else. He absolutely iced me," wrote Cassidy. He said he tried to laugh it off but said to Johnson, "Don, you're kidding. Right?" But he thought to himself, "Oh, my God, what an as*hole."
At that point, Johnson gave a cold laugh and turned his back on Cassidy. "I went, 'Don't f*cking do this, Don.' No response. 'I don't f*cking believe it,'" Cassidy said aloud and then walked away.
Cassidy said it hurt
The former teen idol didn't understand Johnson's behavior. He questioned whether it was because they were in competition so often in their younger days. He also thought fame went to Johnson's head. But Cassidy also admitted this incident happened at a time when he was feeling "hypersensitive."
"I felt hypersensitive, kind of like an outsider coming back, trying to start my life and career over again. And to have Don snub me—I felt as if he were saying, 'Hey, I never really rated you anyway, or I don't need you losers any longer.' At the time it hurt," he recalled.
Cassidy and Johnson never healed the rift.