'The Partridge Family': How a Kidnapping Threat Disrupted David Cassidy's Life
'The Partridge Family' actor David Cassidy once had to contend with a kidnapping scare.
At the height of his fame, David Cassidy endured the perks and pressures that came with being a teen idol.
Once The Partridge Family transformed his career and on and off camera, Cassidy attracted plenty of attention from the media, fans, and some critics. At one point, he had to be placed under federal protective custody due to a kidnapping threat.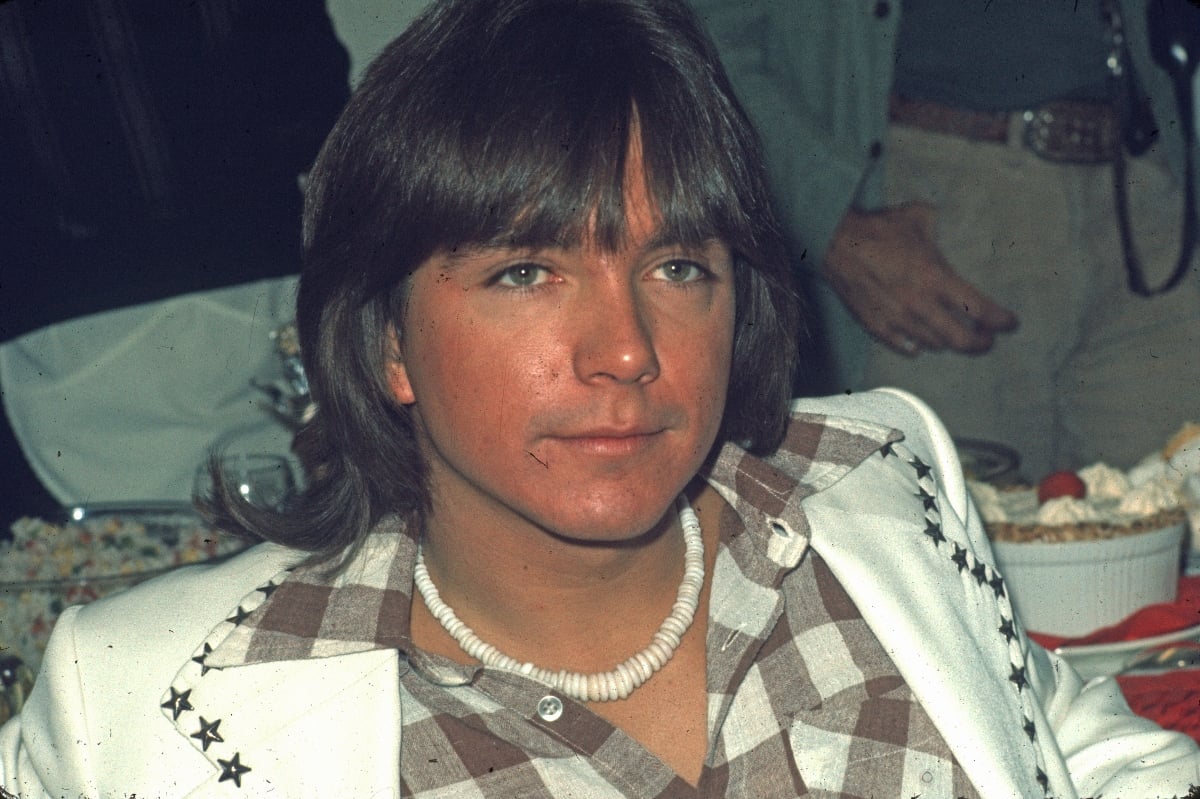 David Cassidy's presence was known to cause hysteria
As an actor, recording artist, and touring musician, David Cassidy was known around the world. To some, he was Keith Partridge, and to others, he was David Cassidy the rock star.
Fans flocked to stadiums to attend his concerts, and they bought his solo records by the millions. However, it could be a harrowing experience for the young singer when fans saw him in person.
In his memoir, C'mon, Get Happy: Fear and Loathing on the Partridge Family Bus, Cassidy wrote that he often ran, wore disguises, or hid in the trunks of vehicles to smuggle himself to and from venues.
Throngs of screaming fans tried to rip his clothes off or steal a touch, and at his shows, some in the crowd would cry or faint. All this would happen even with his security detail present.
In one tragic instance at a show in England, a 14-year-old girl was injured and died days later. A government inquest later found she died of asphyxiation from being crushed to death, something Cassidy felt guilty about for years.
And in Australia, there was more mania. "After a few hundred fans got hurt at one of my Australian shows, a government official declared me a hazard to public health," Cassidy wrote.
Someone plotted to kidnap David Cassidy
Cassidy recalled how his security team learned how to fly and adapt on the job due to all the attention he received. However, there was one time where federal law enforcement had to get involved.
Cassidy was in a hush-hush relationship with Meredith Baxter and the two had only been dating for about one month when he received a call that changed things. His manager phoned him one night and instructed him to pack up everything. He'd just arrived home from taping The Partridge Family.
"In about fifteen minutes, there's going to be someone buzzing at your gate, who's from the FBI. Go with him. This isn't a joke. There's a legitimate kidnapping threat," said Cassidy's manager.
He had no time to contact Baxter or his family, and the FBI moved him to a safe space at a hotel. There, he lived under the watchful eye of the Los Angeles Police Department and the FBI who escorted him to and from work.
"Two guys planned on kidnapping me, and hoped to collect a multimillion-dollar ransom from my family and Screen Gems — Columbia Pictures," wrote Cassidy. He feared for his life.
He recalled how one guy accompanied him everywhere — even to the bathroom. This lasted for weeks, and it got real when Cassidy had to attend the Golden Apple Awards.
Cassidy was shaking and scared
With only one event lined up during this frightening period, Cassidy attended with a looming fear. The Golden Apple Awards were held in Beverly Hills and the FBI and police suspected the kidnappers would make their move there.
Cassidy recounted how the agents and officers dressed as hotel workers to try to secure the place. "I was so scared I was going to get kidnapped that when I got up to accept my award, I was shaking," he wrote. All he could muster up was a quick "Thank you."
During the ceremony, Cassidy walked to the restroom and three dozen people followed him to ensure his safety. It took a month before the FBI and police felt that he was safe, and they let him resume his normal activities.
Because so much time had passed and communication crumbled, Cassidy's relationship with Baxter ended.