The Pathetic Reason Prince Charles Gave Princess Diana For Why He Cheated on Her
A few years after Prince Charles and Princess Diana tied the knot in what was dubbed the "wedding of the century," the public learned just how unhappy their union was.
In 1995, Princess Diana gave that explosive Panorama interview in which she spoke about her troubled marriage and the prince's infidelity. She explained that she knew the heir apparent had been carrying on an affair with his mistress, Camilla Parker Bowles. So what happened when the princess confronted them about it? Well, Charles came up with a pretty shocking excuse as to why he cheated on her.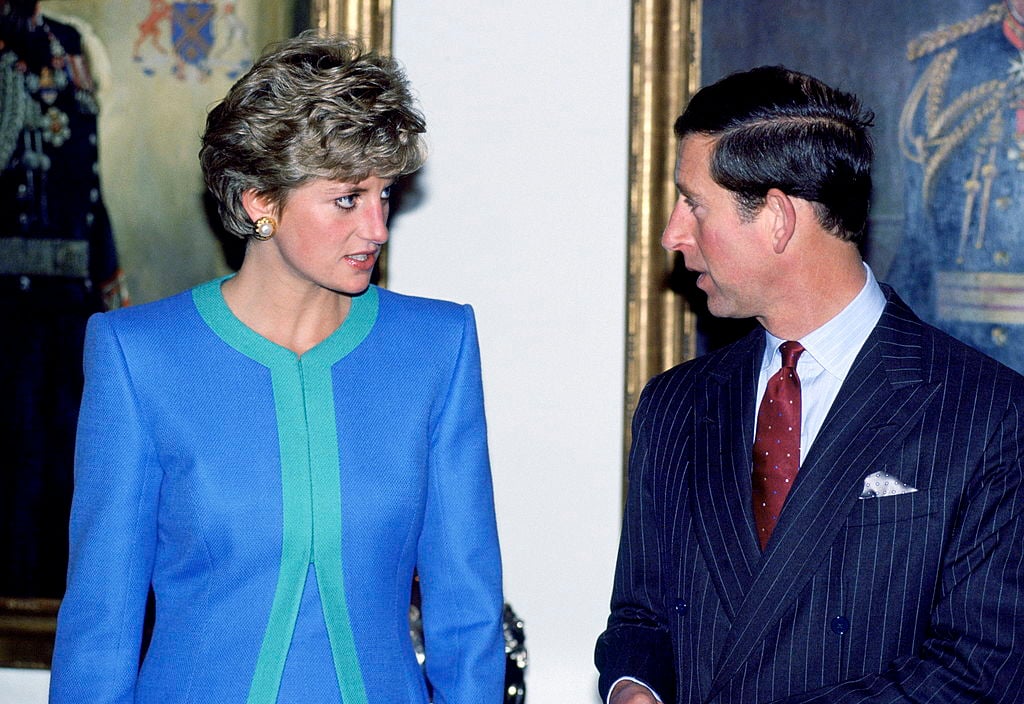 Here's what the prince told Diana about why he was having an affair after she confronted him.
How Diana found out Charles was having an affair
Prince Charles and Lady Diana Spencer became engaged in February 1981 and were married that July, but according to biographer Andrew Morton, Diana learned that the royal was still seeing Camilla just before their wedding.
"Someone in his office told me that my husband has had a bracelet made for her," Diana reportedly said at the time. "I walked into this man's office one day and I said, 'Ooh, what's in that parcel?' And he said 'Oh, you shouldn't look at that'. So I opened it and there was the bracelet … I was devastated, and I said 'Well, he's going to give it to her tonight."
The bracelet was engraved with the letters G and F, which stood for Gladys and Fred the nicknames Charles and Camilla had given one another.
Being married didn't stop Charles from carrying on an affair with Camilla and Diana decided to confront both of them.
Why Charles told Diana he could cheat on her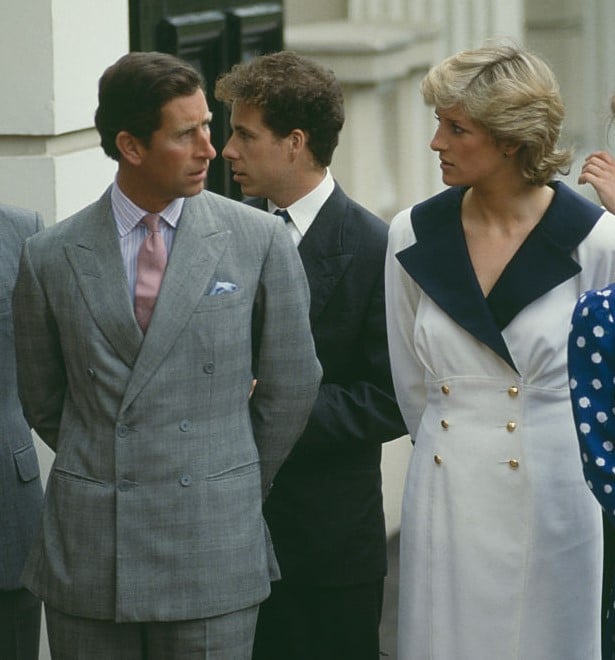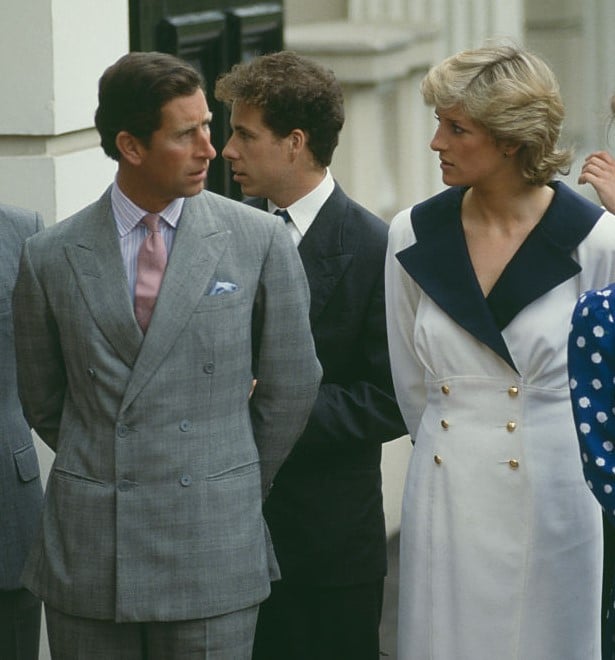 The Princess of Wales revealed that one evening she decided to show up at a party and confront Camilla face to face. Diana said she remembered telling her husband's mistress, "I know what's going on between you and Charles and I just want you to know that."
The princess then described how Camilla shot back saying, "You've got everything you ever wanted. You've got all the men in the world fall in love with you and you've got two beautiful children, what more do you want?'"
According to Diana, the last thing she said to Camilla was: "I want my husband. I'm sorry I'm in the way … and it must be hell for both of you. But I do know what's going on. Don't treat me like an idiot.'"
Diana's also confronted Charles about the affair and he responded as if it was perfectly fine for him to cheat on her with another woman because of his royal status.
"I refuse to be the only Prince of Wales who never had a mistress," he reportedly told her.
Did Prince Philip tell Charles to have an affair?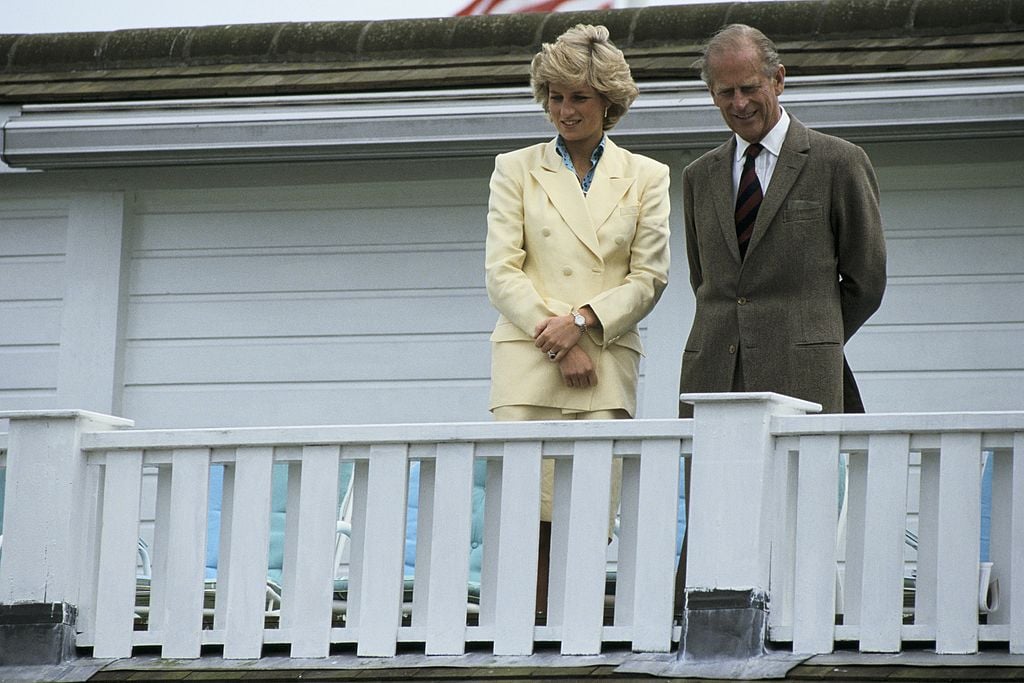 In her secret recordings, Diana also claimed that Charles' father, Prince Philip, had told his son to have an affair.
"My father-in-law said to my husband 'if your marriage doesn't work out, you can always go back to her after five years,'" Diana alleged in her recordings.
However, it's been reported when Charles and Diana's marriage was on the verge of completely breaking down, Philip is the one who stepped in and tried to save it. The Duke of Edinburgh reportedly corresponded with Diana through letters and expressed his willingness to help her and Charles work things out. He was also frank about his son's affair and admitted that he and the queen didn't think Charles would want to leave Diana for Camilla.
"Charles was silly to risk everything with Camilla for a man in his position," the duke wrote. "We never dreamed he might feel like leaving you for her. I cannot imagine anyone in their right mind leaving you for Camilla. Such a prospect never even entered our heads."
Eventually though it became clear that there was no salvaging the prince and princess' marriage and Philip threw in the towel.
"I can only repeat what I have said before. If invited, I will always do my utmost to help you and Charles to the best of my ability. But I am quite ready to concede that I have no talent as a marriage counselor!!!"
Prince Charles and Princess Diana's divorce was finalized in 1996, one year before her tragic death. In 2005, the future king married Camilla.
Read more: Did Prince Charles Have Another Mistress Besides Camilla?