The Paul McCartney 'Revolver' Songs That Even John Lennon Raved About
As John Lennon and Paul McCartney went their separate ways as songwriters, they began a friendly competition. In Paul's words, "He'd write 'Strawberry Fields,' I'd go away and write 'Penny Lane' … to compete with each other."
The rivalry got really interesting a few years prior to those Magical Mystery Tour releases. On Rubber Soul, the 1965 album that had the Fab Four moving away from its mop-top era, John took the lead with deeply personal tracks like "In My Life," "Girl," and "Norwegian Wood."
The following year, Paul came roaring back on the Revolver album. In addition to "Got to Get You Into My Life" and "Eleanor Rigby," Paul dropped two ballads that rank among the finest compositions of his career.
In fact, they were so good even John paid them his highest compliments — no small matter in Paul's eyes.
'Here, There and Everywhere' knocked out John at the 'Revolver' sessions.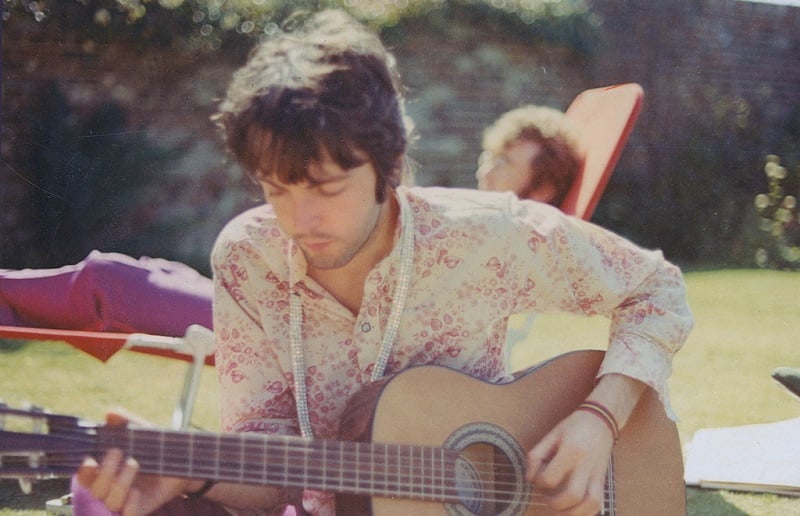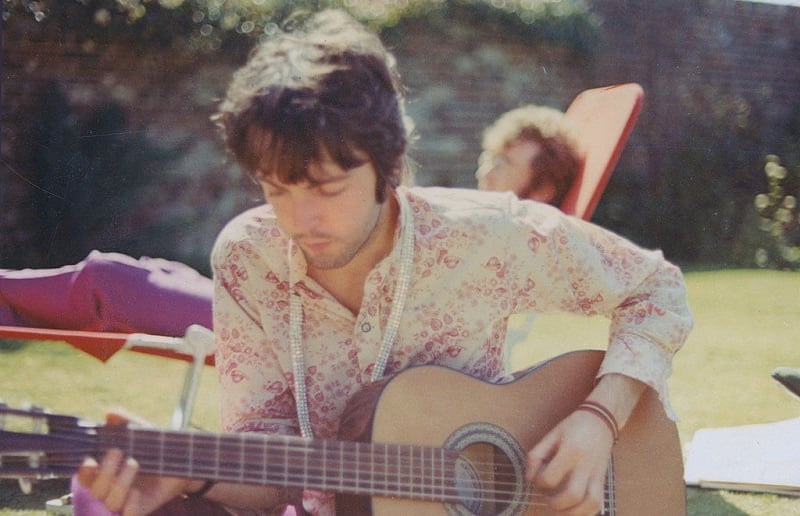 As ballads go, Paul might never have topped the stirring "Here, There and Everywhere." Between the gorgeous melody (which Paul said he sang in the style of Marianne Faithful) and the harmonized backing vocals, the track seems to have floated in from above.
Even on the stacked Revolver album, it stands out as a highlight. John recognized it right away after he'd concluded his backing vocals on the track and heard the completed song. In what was completely out of character, he told Paul about it right there on the spot.
"That's a really good song, lad. I love that song," Paul recalled him saying on 60 Minutes a few years ago. It was so unusual for John to pay Paul a compliment in person that it stood out 50 years later. "I remember [the moment] to this day," Paul recalled with a chuckle. "It's pathetic, really."
Before he died, John still considered "Here, There and Everywhere" among the high points of the Fab Four. "One of my favorite songs of The Beatles," he told Playboy's David Sheff in 1980.
John also had high praise for 'For No One.'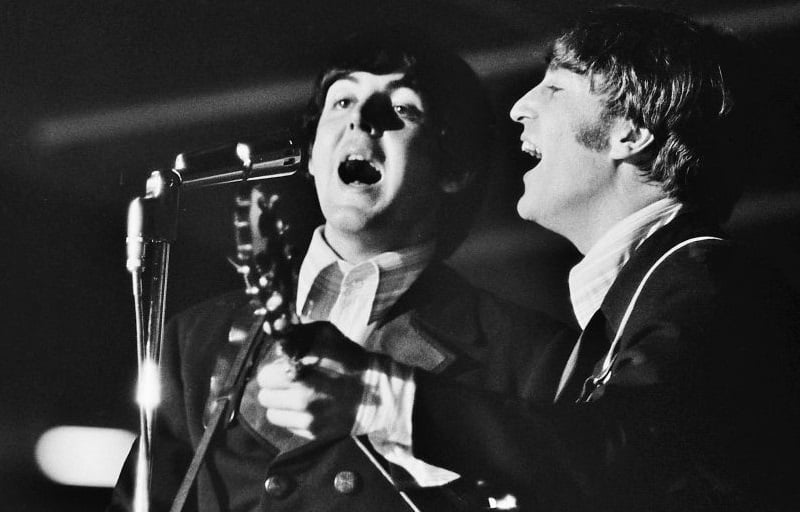 The second Revolver track John adored was "For No One." That song stands out for a variety of reasons. For starters, Paul played a clavichord that belonged to George Martin on the record, giving it a Baroque feel.
Combined with a brilliant French horn solo by Alan Civil and a crisp vocal from Paul, the track features another stunning McCartney chord sequence and lyric. Once again, John didn't hold back in his praise of the song while looking back at his time with The Beatles.
"One of my favorites of his. A nice piece of work," he said to Sheff in the interviews that became All We Are Saying. Considering Paul remembered John's compliment from 1966, you can be sure he also appreciated that one as well.
In the end, Beatles fans were the winners of Paul and John's songwriting competition. The following year, the Lennon-McCartney alliance may have peaked with "A Day in the Life."
Also see: Why Paul McCartney Played the 'Taxman' Guitar Solo Instead of George Harrison