The Paul McCartney Song That Made John Lennon Storm Out of the Studio
Things were tense late in The Beatles' time together. At one point, John Lennon stormed out while recording what he called 'Paul's granny music.'
It's no secret that John Lennon and Paul McCartney had a strained relationship by the time The Beatles parted ways in 1970. Musically, the great songwriting duo had been going in different directions for a while.
During the recording of Revolver (1966), it became plain to see. While John worked on experimental tracks like "I'm Only Sleeping," Paul was still banging away at lighthearted romps like "Good Day Sunshine." (An exception was Paul's "Here, There and Everywhere" from the same album.)
When they recorded the classic White Album (1968), the tensions nearly exploded over John's dismissal of Paul's music. After the band broke up, John would express his feelings on the subject in no uncertain terms via "How Do You Sleep?"
However, John did make it through the recording of The White Album. But it wasn't without fireworks. At one point, he stormed out of the studio while recording a song the engineer said John "openly and vocally detested."
The making of 'Ob-La-Di, Ob-La-Da' drove John up a wall.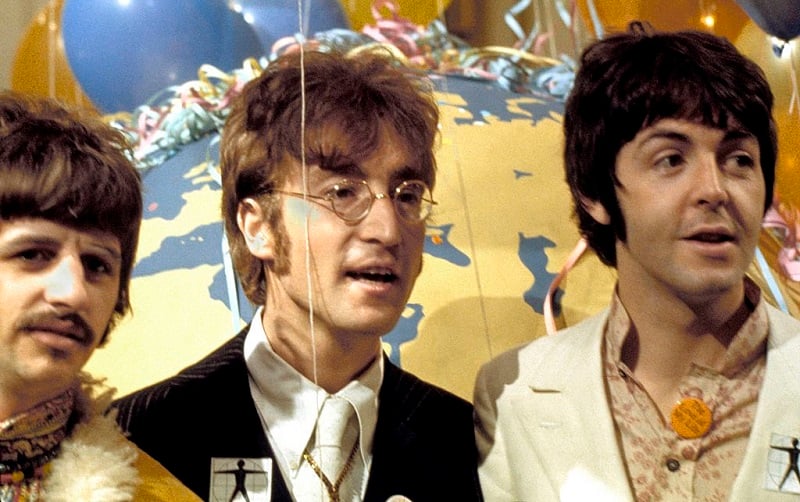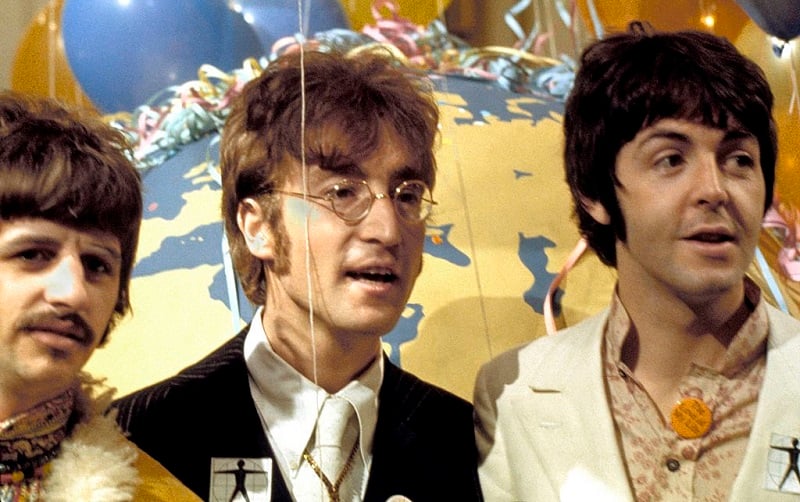 To understand the vibe in the studio during The White Album sessions, we turn to Geoff Emerick, the sound engineer who'd just done Revolver with the band. In a book on his time with The Beatles (Here, There and Everywhere), Emerick described how hostile Paul and John were toward each other those days.
Emerick said John despised "Ob-La-Di, Ob-La-Da," and even referred to it as "more of Paul's granny music sh*t." But Emerick noted that it was part of a trend during the period. Per Beatles Music History, Emerick said the two had "little but disdain" for each others' music during the White Album sessions.
In the studio, the endless takes of "Ob-La-Di" — which lasted over three days — put everyone on edge. Emrerick suggested Paul might have been so fussy about the recording "just to annoy John." If that was the case, it worked. When Paul scrapped everything late in the week to start from scratch, John blew up.
"John went ballistic," Emerick wrote in his book. "Ranting and raving, he headed out the door, with Yoko trailing closely behind. We thought we'd seen the last of him."
John returned — quite stoned — and nearly got into a fistfight with Paul.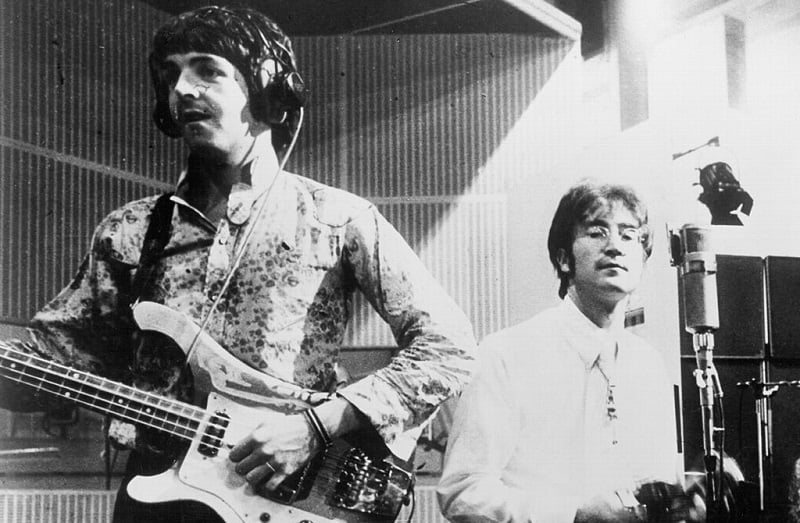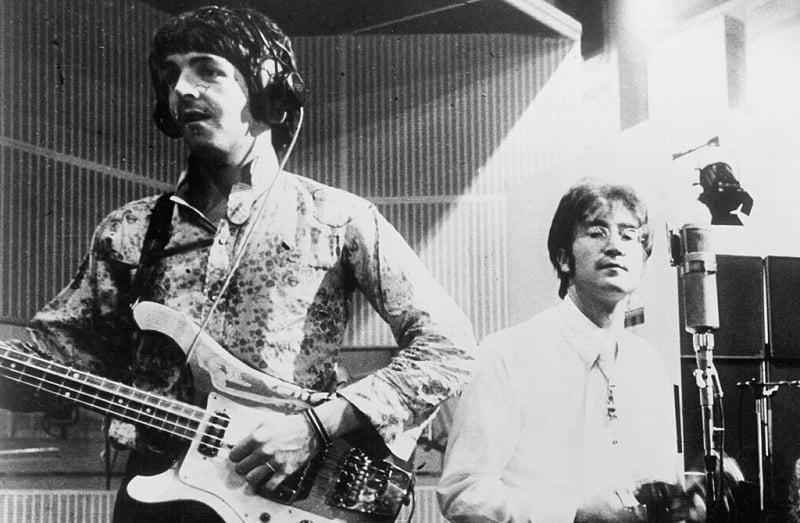 After making such a wild exit, John must have thought only a wilder re-entry was appropriate. According to Emerick, John startled his bandmates by opening the studio's doors and screaming, "I am fu*king stoned!" That got everyone's attention.
"In fact, I am more stoned than you will ever be!" John added. Then he sat down at the piano and pounded out the chords he declared would be the opening to "Ob-La-Di, Ob-La-Da." Emerick described Paul as "very upset" by John's behavior and "got right in Lennon's face."
Though Emerick believed a fistfight would break out, it didn't come to blows. Instead, Paul settled down after a brief standoff and decided to give John's idea a whirl. Eventually, it stuck. (Emerick, fed up with the drama, quit his job as a recording engineer before finishing The White Album.)
Paul and John would remain at war until the mid-'70s. It wasn't until a '74 recording session that they became friends again. By the time John passed, they had long since buried the hatchet.
Check out The Cheat Sheet on Facebook!