The Paul McCartney Song That Pushed John Lennon to Write His Great 'Hard Day's Night' Tracks
When Paul McCartney looks back at his days in The Beatles, he'll note the friendly rivalry he and John Lennon had when it came to songwriting. In Paul's mind, the "amazing competition" he and John had pushed the two to produce their best work in the peak Fab Four years.
"It was a great way for us to keep each other on our toes," Paul told Uncut in 2004. "I'd write 'Yesterday' and John would go away and write 'Norwegian Wood.' If he wrote 'Strawberry Fields', it was like he'd upped the ante, so I had to come up with something as good as 'Penny Lane.'"
It didn't start out that way. Before Paul and John began writing on their own, they often worked together "face to face" and "eyeball to eyeball." That's how we got early hits like "I Want to Hold Your Hand" and "She Loves You."
Most Beatles writers see the competition really kicking off in 1964, around the time the pair composed songs for A Hard Day's Night. After Paul won the A-side of a single with "Can't Buy Me Love," John went on a tear that made him the driving force on the band's next record.
'Can't Buy Me Love' featured Paul working mostly on his own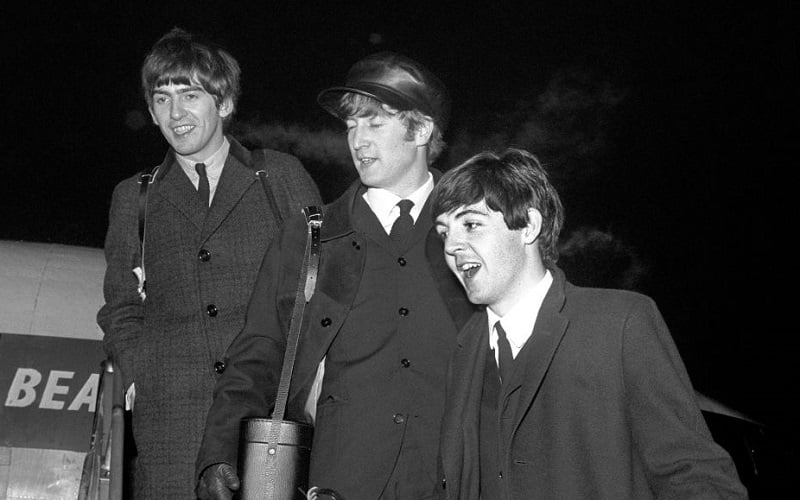 Prior to March '64, Beatles fans were singing along to singles that featured both John and Paul on lead vocals. The way their voices blended together (along with the power of their individual voices) quickly became part of the band's magic touch.
But that changed with the release of "Can't Buy Me Love," a single that featured Paul singing by himself. Behind the scenes, the track represented another major shift for the band: Paul wrote it mostly on his own.
After "Can't Buy Me Love" was set to become the A-side on the Fab Four's next single, it seemed to light a fire under John. When The Beatles went to the studio to record a B-side, John had the almost as raucous "You Can't Do That" ready to go.
Not only did John write the song and sing a typical powerhouse lead vocal; John also contributed his first guitar solo on "You Can't Do That." And he cranked out several more winners for the Hard Day's Night soundtrack.
John went on a brilliant run during the 'A Hard Day's Night' sessions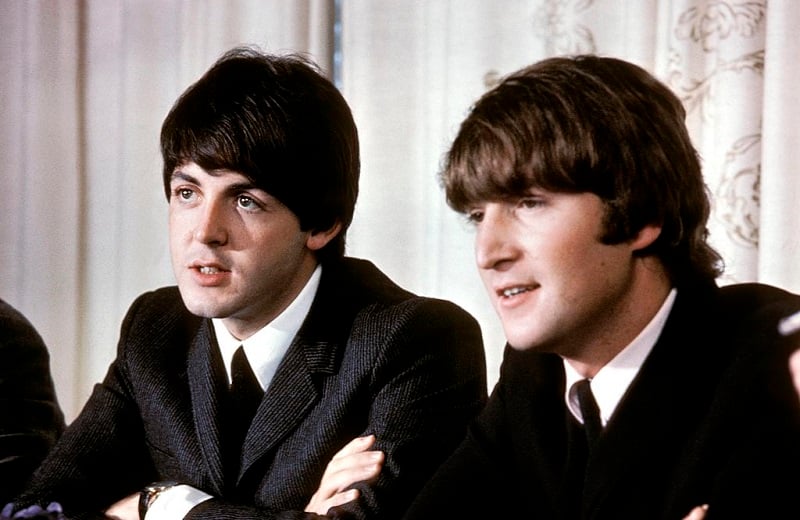 After watching Paul break through with "Can't Buy Me Love," John had one of his most inspired songwriting periods. With "You Can't Do That" in the bag, he delivered "I Should Have Known Better," "Tell Me Why," and "If I Fell" for the upcoming album.
John also cranked out the memorable title track to A Hard Day's Night. When that song hit the charts in summer '64, it sent both the single and album to No. 1 on both sides of the Atlantic. ("I Should Have Known Better" was the B-side).
If John considered "Can't Buy Me Love" a challenge to his position as leader of The Beatles, his response was close to overwhelming. Paul wouldn't be down for long, of course. "Yesterday" and other great classics came the following year.
Also see: John Lennon's Idea to 'Decapitate Paul' McCartney for a Beatles Album Cover