The Paul McCartney Songs John Lennon Called 'Paul's Last Gasp'
If you wanted an interview that left you with a boatload of juicy quotes, John Lennon was your man. His Rolling Stone interviews after The Beatles breakup — in which he mocked Paul McCartney's solo work and Mick Jagger personally — remain must-read material 50 years later.
Before he was killed outside his New York apartment in 1980, Lennon sat for long stretches of time with Playboy's David Sheff. In those interviews, he delivered more biting appraisals of his own work and that of The Beatles. Along the way, he takes Sheff inside the writing of classic tunes like "In My Life."
In Sheff's All We Are Saying, readers go along on John's full tour of the Fab Four catalog. He doesn't hold back. At one point, he refers several of his own Beatles tracks as "garbage." John also doesn't mince words describing the work of George Harrison or Ringo.
However, in what wasn't a surprise for many readers, John saved his most stinging criticism for Paul's work. John went so far as to say Paul's last Beatles hits were "his last gasp" as a songwriter — and he was counting all the Wings albums.
John considered 'Let It Be' and 'The Long and Winding Road' Paul's last great works.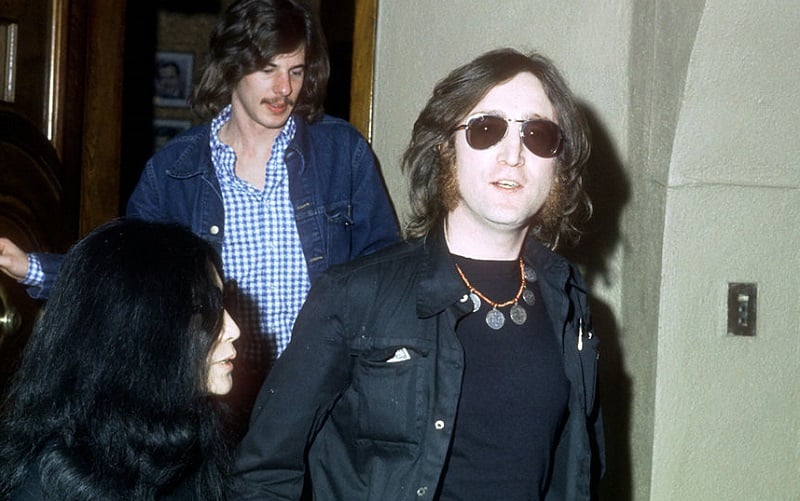 While John compliments Paul's work on tunes like "All My Loving" and "Got to Get You into My Life," the whacks he takes hit as hard as Maxwell's hammer ever did. One instance comes right after Sheff asked him about John's acidic "How Do You Sleep?"
In that takedown track, John sings, "Those freaks were right when they said you was dead." That was a reference to the "Paul is dead" conspiracy theory from the late '60s. But John also meant it to mean the creative death of his old songwriting partner.
"[A]s to the line you quoted, yeah, I think Paul died creatively, in a way," he told Sheff. At another point in the interview, he pinpoints the exact point. "'The Long and Winding Road' was the last gasp from him," John said. (He acknowledges he wasn't listening to Paul's albums by then.)
John included "Let It Be" as well in what he again referred to as Paul's "last gasps." He also said Yoko had an influence on Paul's work then, too.
John thought the Beatles breakup inspired Paul.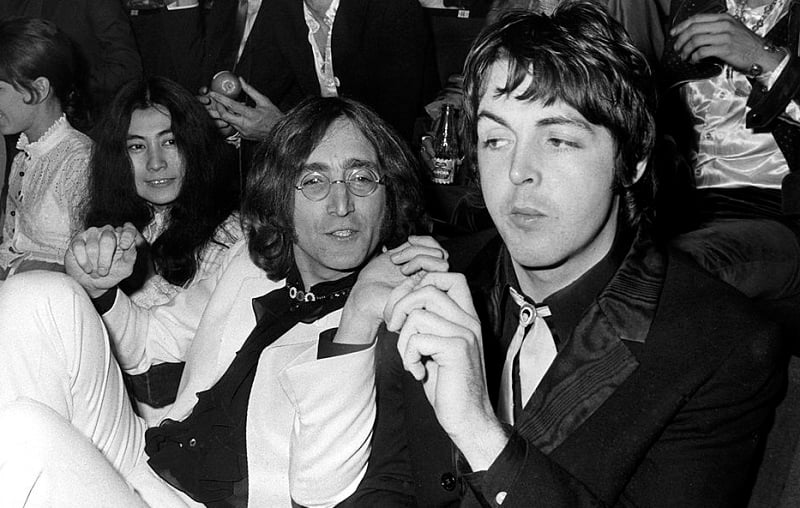 When Sheff stops to ask about "The Long and Winding Road," John offers a theory as to why Paul delivered that last classic song. "He had a little spurt just before we split," he said. "I think the shock of Yoko and what was happening gave him a creative spurt including 'Let It Be' and 'Long and Winding Road.'"
John believed there was a message for him in 1968's "Hey Jude" as well. In the part where Paul sings, "You have found her, now go and get her," John took it to mean him and Yoko. (It might not have been Paul's inspiration, but Beatles fans probably still find it interesting.)
Obviously, John took his share of shots at Paul's music (including the entire Wings catalog). But you can definitely tell he admired Paul's abilities. To his face, John kept his compliments to a bare minimum. In fact, the only time Paul remembered John saying "great work" came after recording "Here, There and Everywhere."
Also see: Did John Lennon or Paul McCartney Write 'In My Life'?