The 1 Perfume Kate Middleton Can't Live Without
Catherine, Duchess of Cambridge always somehow looks flawless — even on her worst hair days. The duchess reportedly has a massive style team to help her hair and her outfit stay perfect. And though we haven't personally ever been close enough to smell her, we can almost guarantee she smells great, too — mostly because she can't live without one specific perfume.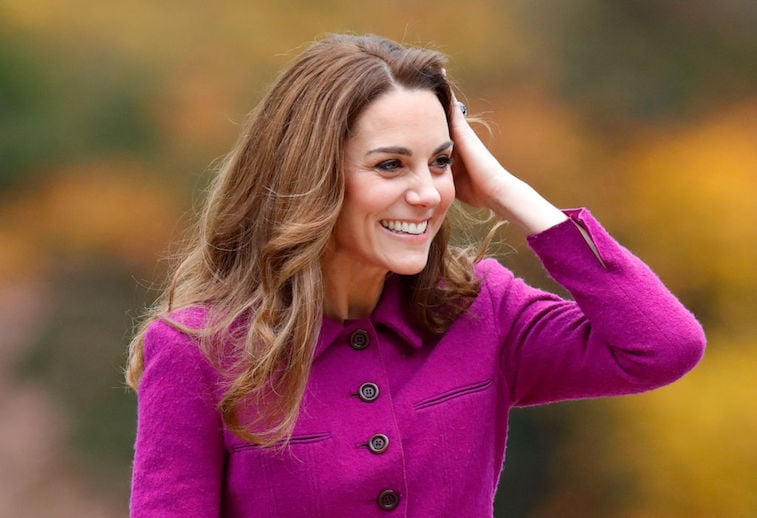 Kate Middleton's hair stylist once showed off the massive number of products she uses
Though we'd like the think the duchess wakes up looking royal-event-ready, that might not be the case. Her former stylist, Amanda Cook Tyler, once posted a photo of all the products she uses to style the duchess' hair — and it was hard to believe how many made the photo (Tyler has since deleted the image).
There were 13 hair brushes and six combs in the picture, likely all used on a different part of her hair — because, of course, one hairbrush for the whole head is for commoners. Three hair curlers and two hair dryers were also in the photo; it's possible the ends of the duchess' hair require a different sized curling iron than closer to the crown. Texturizing spray and various hair sprays were among other products in the photo.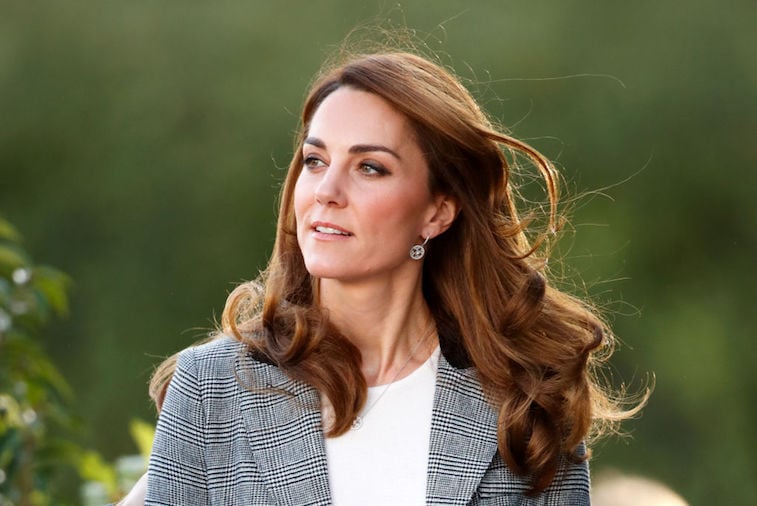 Kate's style takes a lot of work, too
In addition to having her hair professionally done, Kate has also employed a stylist to put her in the best possible outfits. The duchess has become known as being an outfit repeater (in the best way), but she doesn't just step into her closet, find a dress, look in the mirror, and attend a royal event.
Natasha Archer serves as the duchess' stylist and personal assistant, and she's the one behind the majority of Kate's looks. The duchess also reportedly consults Sophie, Countess of Wessex from time to time, since Sophie loves to style herself.
The duchess wore White Gardenia Petals perfume on her wedding day
Kate spends plenty of time on her hair, and likely just as much on her outfit. Then, once she's completed the two most time-consuming parts of getting ready, it's time to pull it all together with a perfume. Kate reportedly loves the scent of orange blossom and asked that it be in the air at Westminster Abbey on her wedding day. When it comes to scented candles, she's a huge fan of the Jo Malone London Orange Blossom scented candle. But the duchess' favorite perfume is a bit subtler.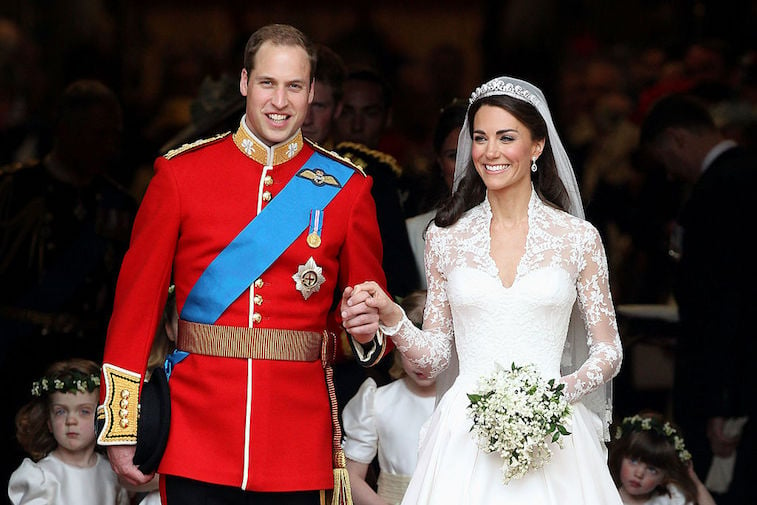 According to Marie Claire, Kate is a big fan of White Gardenia Petals, a soft, flowery perfume by British perfumer Illuminum. It's the perfume she wore on her wedding day, and she reportedly still wears the scent to this day.
Anything the royals wear tends to be hard to come by. And once the world learned about Kate's perfume of choice it instantly became hard to find, fluctuating between in and out of stock.