The Pink Floyd Album That Sold Better Than Any Beatles or Zeppelin Record
If you look at the record sales of the biggest rock bands, you'll find some surprises. Start with The Beatles, the top-selling recording artist in the history of music. Even though they've been certified 183 million records shipped in America alone, they still don't have an album in the top 10.
While The White Album and Abbey Road hit numbers approaching 12 million sales in America, those figures don't come close to Led Zeppelin IV (24 million) or The Eagles' Hotel California (26 million). But Zeppelin wasn't the only '70s rock group to outsell the Fab Four's studio albums.
Pink Floyd, which the Recording Industry Association of America (RIAA) ranks 10th overall in U.S. sales, released one of the best-selling records of all time in 1973: The Dark Side of the Moon. Adding in its worldwide sales, that Floyd record outperformed the top sellers of The Beatles and Zeppelin.
'The Dark Side of the Moon' has sold an estimated 45 million copies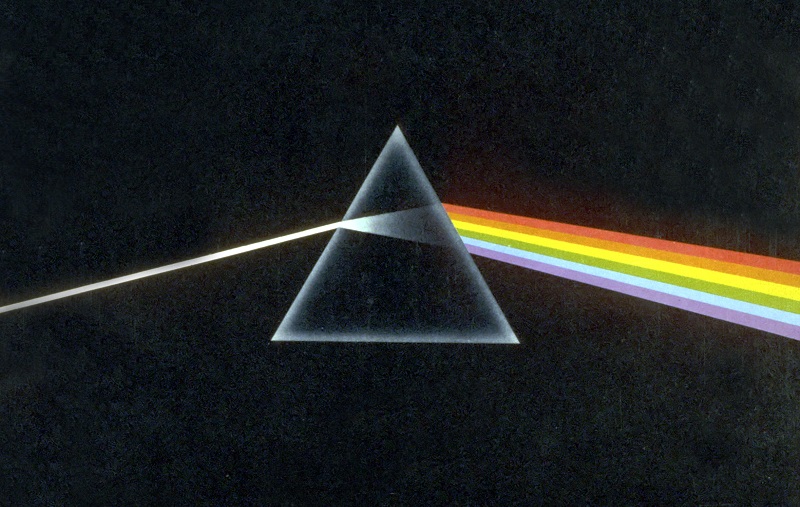 The list of albums that have sold more than 40 million copies is a short one. At the top, you find Michael Jackson's Thriller with over 65 million sales. AC/DC (Back in Black) and Meat Loaf (Bat out of Hell) follow with stunning figures (50 million sales estimates for each record).
But after that you get The Dark Side of the Moon in fourth place. With over 24 million units certified (i.e., records shipped) and another 21 million sales estimated worldwide on top of that, Floyd's biggest hit has posted 45 million sales overall, according to multiple sources.
While Led Zeppelin IV has surpassed Dark Side in certified units (23 million in the U.S. alone and 29 million overall), Zep's masterpiece has not quite cracked 40 million sales worldwide, according to the most reliable counting methods.
As for The Beatles, no single studio album came close to the numbers posted by Dark Side (or Led Zeppelin IV, for that matter). Sgt. Pepper's Lonely Hearts Club Band has been the Fab Four's top performer at an estimated 32 million sales worldwide.
'Dark Side' has spent over 18 years combined on the Billboard charts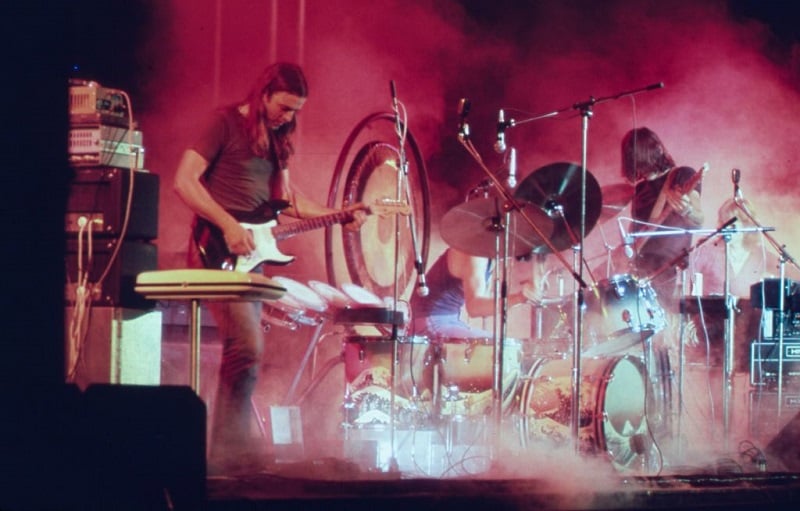 With sales like those of The Dark Side of the Moon, most people would assume the record had a long stay atop the Billboard charts. But that wasn't the case. When it hit No. 1 in April '73, it only stayed there for one week. But it's had longevity like no other record in U.S. history.
As of February 2020, The Dark Side of the Moon has spent a total of 949 weeks on the Billboard 200 chart. No other album has matched that feat by Floyd. If you add all those weeks together, you'll find Dark Side has charted for a combined 18 years and three months.
This sustained success shows that sitting on top of the Billboard charts isn't everything. Records with utterly massive sales may flash there for a week or two but hang around for decades. In that respect, Dark Side has something in common with Led Zeppelin IV — an album that never hit No. 1 in America but sold tremendously anyway.
Also see: Why Robert Plant Thought Bon Jovi and Other Led Zeppelin Imitators Weren't Worthy of Zep