'The Pioneer Woman' Chicken Chili Sheet Pan Quesadilla Is the Easiest Way to Feed a Crowd
Home chefs turn to The Pioneer Woman star Ree Drummond when they're looking for quick and easy recipes. On her Food Network series, she creates hearty and delicious dishes using simple ingredients and genius hacks. If you're looking to feed a crowd but don't have time to kill, Drummond has a Chicken Chili Sheet Pan Quesadilla recipe that fits the bill.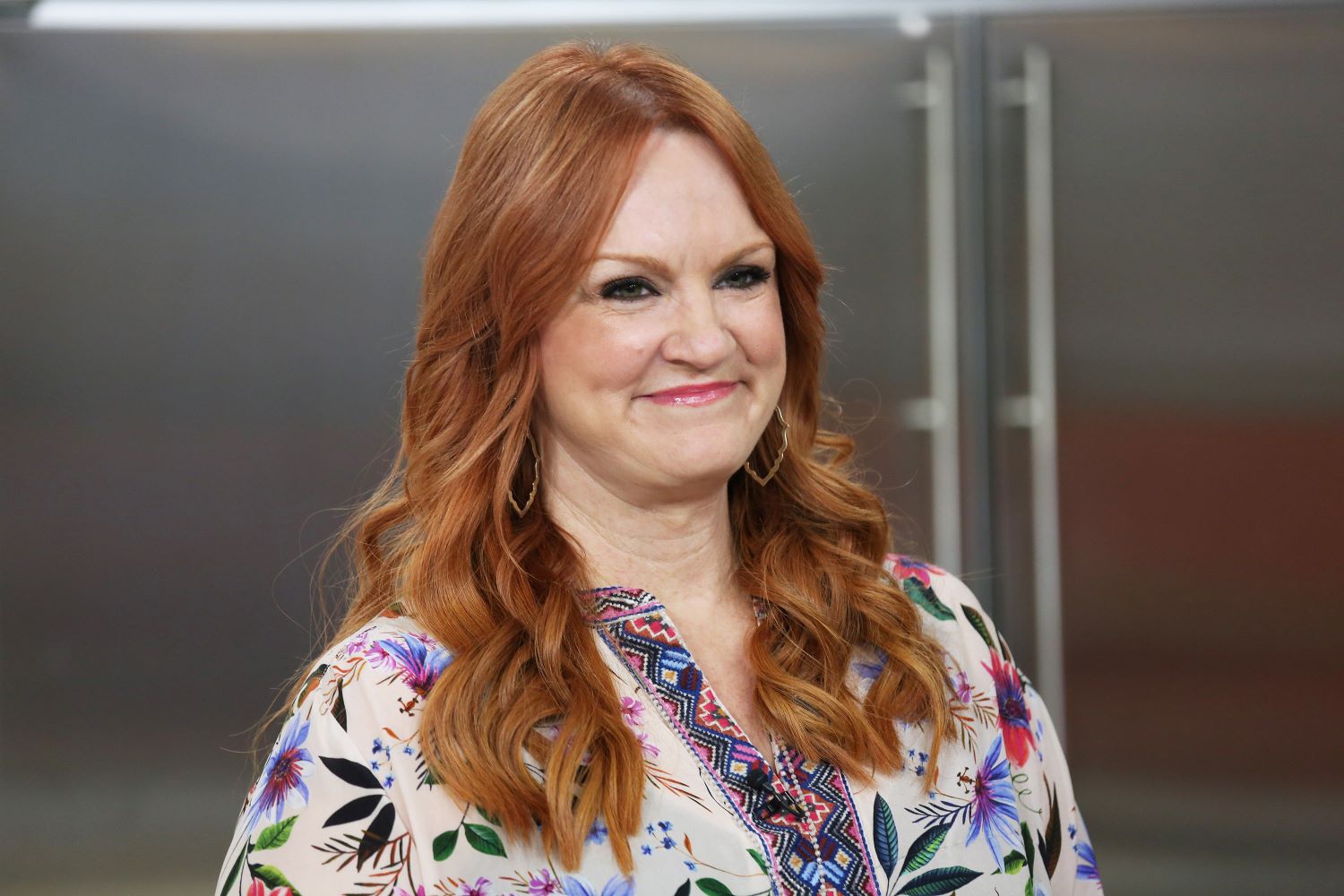 Ree Drummond is 'The Pioneer Woman'
On The Pioneer Woman, Drummond makes fuss-free meals, using hacks and techniques that save time and money. She utilizes basic ingredients that are easy to find. And her recipes are so easy to follow, any home chef can make them.
Drummond's relaxed style of cooking and budget-friendly recipes made her one of the Food Network's most-watched celebrity chefs. She's gone on to create a line of kitchenware and dishes, and she is also a best-selling author. Some of her most popular cookbooks include The Pioneer Woman Cooks: Food from My Frontier and The Pioneer Woman Cooks: Come and Get It!: Simple, Scrumptious Recipes for Crazy Busy Lives.
RELATED: 'The Pioneer Woman' Ree Drummond's Creamy Mushroom Soup Is the Easiest Winter Dish
Ree Drummond shared her Chicken Chili Sheet Pan Quesadilla recipe on 'The Pioneer Woman'
Whether it's for a family meal, a potluck, or a simple get-together, Drummond's Chicken Chili Sheet Pan Quesadilla recipe is perfect for those who need to feed a crowd fast. To make things easy, she uses shredded rotisserie chicken and layers it on flour tortillas with a host of other delicious ingredients.

And rather than assembling and cooking each quesadilla one-by-one, Drummond makes this dish on a sheet pan. Once fully cooked, she cuts the quesadillas out into perfectly proportioned servings. She shares the recipe on her Food Network series, The Pioneer Woman,
RELATED: 'The Pioneer Woman': Ree Drummond's Scalloped Potatoes and Ham Recipe Is a Meal In Itself
How to make Ree Drummond's Chicken Chili Sheet Pan Quesadilla
To make The Pioneer Woman's Chicken Chili Sheet Pan Quesadilla, you'll need the following ingredients:
3 tablespoons salted butter, melted
8 burrito-size flour tortillas
4 cups shredded Cheddar cheese
4 cups shredded rotisserie chicken
1 teaspoon taco seasoning
One 4-ounce can diced green chiles, drained
1 cup frozen corn, thawed
1/2 cup sliced black olives
1/2 cup salsa
Optional garnishes: 1 avocado, diced, sour cream, 1 lime, cut into eighths and fresh cilantro
Two half sheet pans or rimmed cookie sheets
Then follow these steps:
Preheat your oven to 450 degrees F. Brush one of your sheet pans (or cookie sheet) with 1 and ½ tablespoons of butter.
Place 2 tortillas along the longest side of the sheet pan with half hanging over the rim; and then repeat with two more tortillas on the other long side of the pan. Place one tortilla on each of the short ends, also half hanging over. Put 1 tortilla in the center so the entire bottom of the sheet pan gets covered.
Sprinkle half of the shredded cheese, the chicken, taco seasoning, chiles, corn, and olives onto the tortillas. Spread salsa over the top, spread evenly, and then top it off with the remaining cheese.
Put 1 tortilla on top of the filling, in the pan's center and then fold the overhanging tortillas over to cover the filling completely. Brush with the remaining 1 and ½ tablespoons of butter. Take another sheet pan, bottom side down, and press down the quesadilla firmly.
Bake with the sheet pan on top until the tortillas are crispy and the inside is melted and hot around 20 to 25 minutes.
Remove the top sheet pan. Slice the quesadilla into squares. Serve with avocado, sour cream, and lime. Garnish with cilantro leaves.