'The Pioneer Woman': The First Meal Ree Drummond Cooked on Her Show
Ree Drummond demonstrates how to make some of her ranch favorites. Here's a look back at the first meal she made on her Food Network show.
Ree Drummond first appeared on The Pioneer Woman in 2011. The Food Network star made a hearty meal for the ranch workers and her family. Here's a look at the first meal Drummond made on her show.
Ree Drummond's cowboy breakfast sandwiches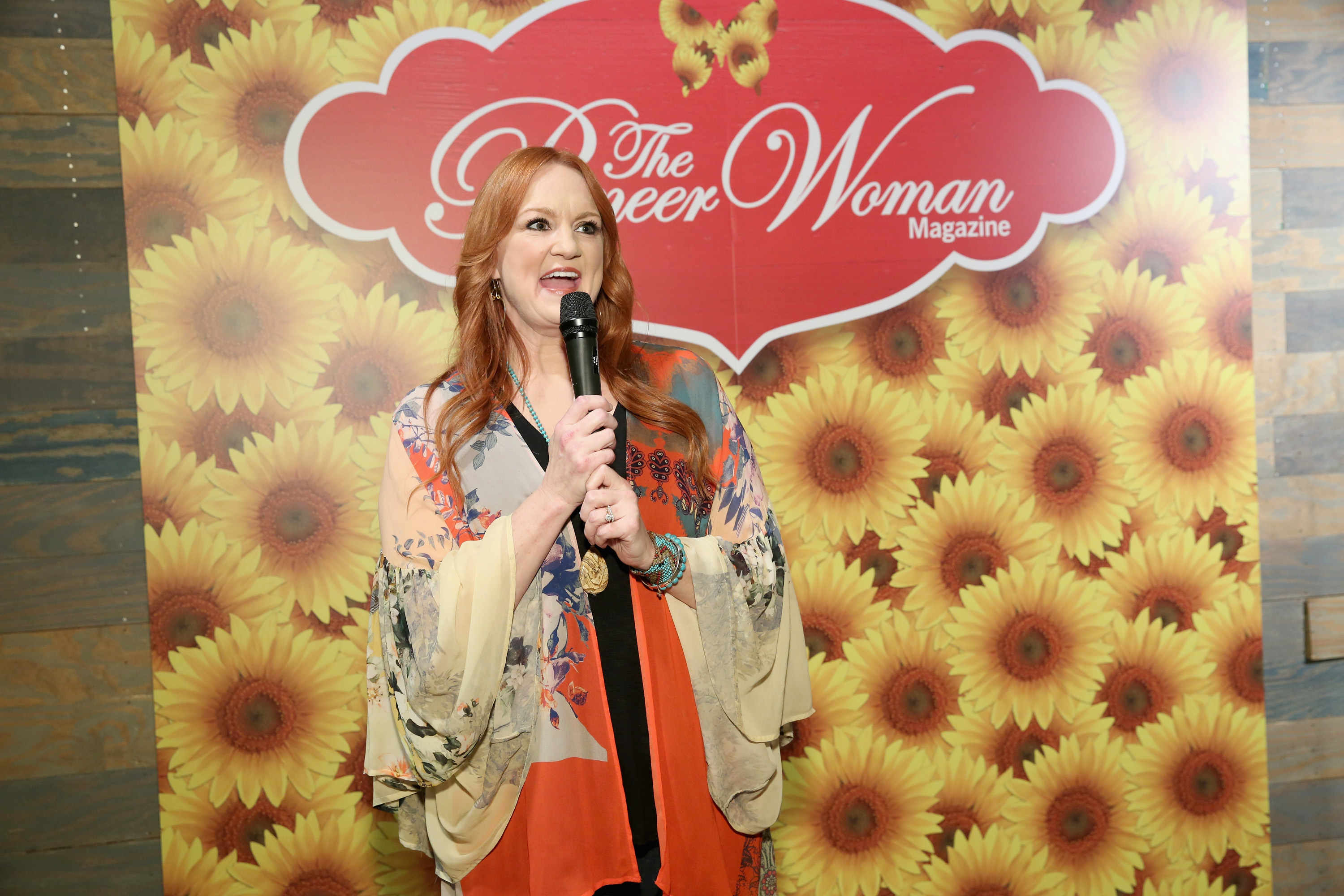 Drummond says "nothing does the trick better than these cowboy breakfast sandwiches" after a long day of ranch work. She makes her breakfast sandwiches with Texas toast. Drummond cooks the toast in a skillet until it's golden brown. "I use lots and lots of butter," she says during The Pioneer Woman show.
Next, Drummond fries breakfast sausage patties. While the sausage is cooking, she makes scrambled eggs. When the patties are cooked, she places them on top of the toast.  Then she places the eggs and cheese on top of the patties. She says her father-in-law taught her how to make these sandwiches. You can find the complete ingredients and directions here.
 Ree Drummond's chicken fried steak
Drummond pairs her chicken fried steak with mashed potatoes and gravy. Despite the name, chicken fried steak doesn't contain chicken. Drummond explains what chicken fried steak is.
"Don't be confused—there's no chicken in this recipe," writes Drummond on her website. "The reason it's called chicken fried steak is because it has a breading on it that resembles fried chicken." You can find the full ingredients list and directions here.
Ree Drummond's marinated tomato salad
Drummond doesn't think chicken fried steak is pretty to look at, so she usually includes sliced tomatoes to add a pop of color to the meal. Drummond makes a marinated tomato salad, which she describes as "colorful and gorgeous."
The Accidental Country Girl starts by cutting up onions. While she cuts the onions, she explains that her family is a "meat and potatoes" family. "Chicken fried steak is absolutely [Ladd's] favorite meal," says Drummond. After cutting the onions, she mixes them with the tomatoes. She says she knows the tomato salad won't be the most popular meal of the night because her family prefers meat. Ladd isn't a fan of vegetables. 
Next, Drummond makes a vinaigrette. Instead of whisking her vinaigrettes, she places them in mason jars and shakes them. She mixes balsamic vinegar, extra virgin olive oil, a pinch of brown sugar, and a dash of salt and pepper.
 Ree Drummond's family pitched in during the pandemic
When the coronavirus pandemic hit, Ree's family came to the rescue. She received production help from Paige, Alex, Mauricio (her son-in-law), and Stuart (her nephew). Alex says she was a bit confused when The Pioneer Woman first asked her to help produce the show.
"My mom texted us and was like, 'Can you guys help me film the show?'" says Alex during her #AskAlex Instagram video. "And we were like, 'What do you mean?' We were very confused."
After Ree explained her production crew wouldn't be able to fly out to Oklahoma because of the pandemic, Alex and the rest of the family was more than happy to help. The Drummond team pitched in by filming episodes on their iPhones. Paige says they thought filming The Pioneer Woman was going to be short-term, but they have filmed more than 50 episodes so far.
RELATED: 'The Pioneer Woman' Ree Drummond Tried 'In Vain' to Make This Recipe for Years
Follow Sheiresa Ngo on Twitter.