'The Pioneer Woman': How Ree and Ladd Drummond Will Celebrate Father's Day This Year
The Pioneer Woman star Ree Drummond opened up about how she and her husband, Ladd Drummond, will celebrate Father's Day. The Food Network cook says this year will be a bit different than other years. Here's what Drummond shared about her Father's Day plans.
Ree recalled the day Ladd Drummond became a father for the first time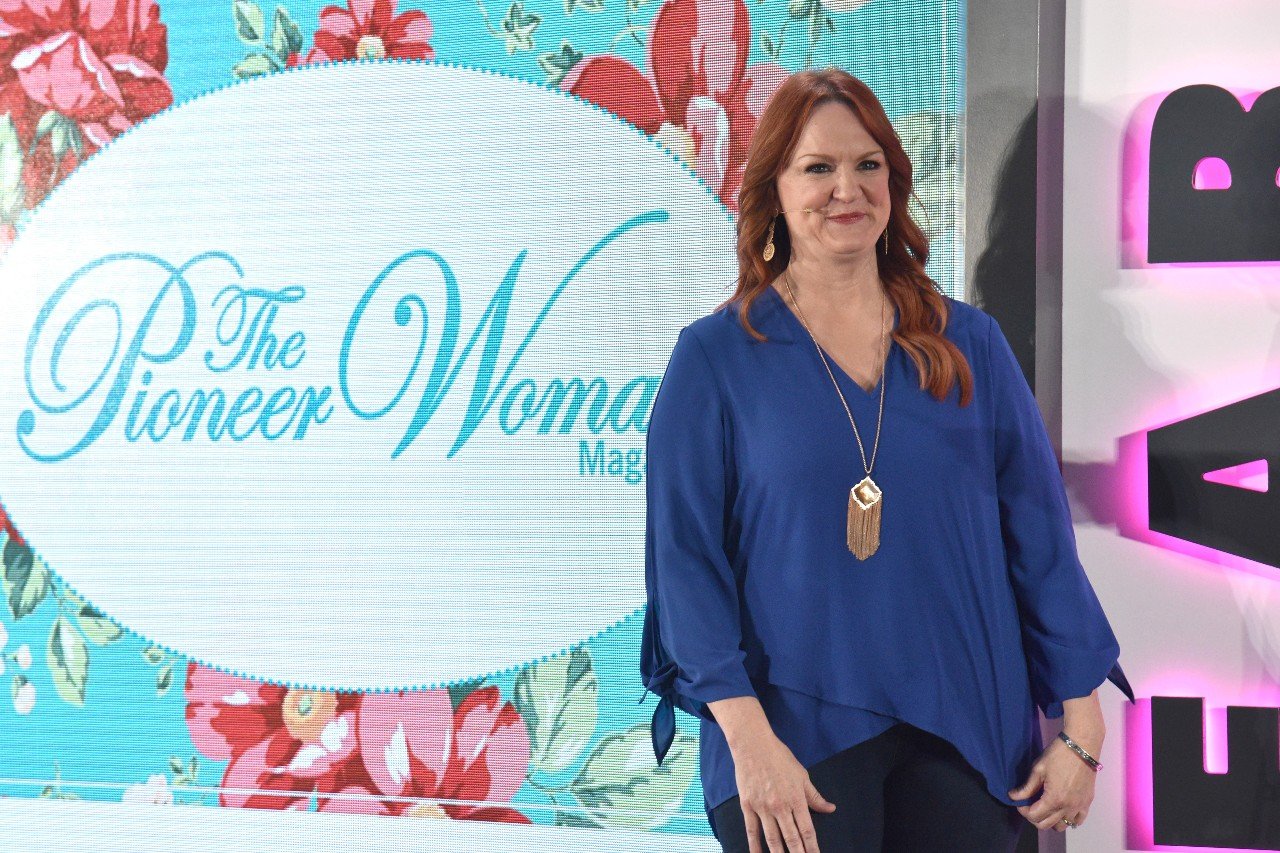 Drummond says she and Ladd were thrilled to become first-time parents. In her book, Black Heels to Tractor Wheels, she says the moment Alex was born, she was so overcome with emotion she began crying. However, at the time, she didn't even realize tears were streaming down her face.
According to Drummond, Ladd was thrilled when he first saw their baby, but he was a bit puzzled. The Accidental Country Girl says she overheard him talking to his late mother, Nan Drummond, on the phone. At one point, he asked her, "What do you do with girls?" Drummond says, Nan told him he should do the "same thing you do with boys." Ladd was unsure of how to relate to his baby girl, but Nan reassured him he had nothing to worry about.
How Ladd and Ree will celebrate Father's Day
Drummond shared with her readers how she plans to celebrate Father's Day with Ladd. She revealed that she will celebrate Ladd's day by making a big meal. On her website, she tells her readers she's excited the whole family will get to spend time with Ladd.
It has been tough to get everyone together.  Alex and Paige have moved, and Todd and Bryce are putting a focus on their sports activities. "I'm glad we all get to celebrate Ladd together this year, like we did when the kids were little," says Drummond on The Pioneer Woman website.
Drummond says she's looking forward to honoring Ladd on Father's Day by having a big dinner. "He honestly would rather have a plate of delicious food than any material possession in the world," says Drummond. "It makes it kinda easy!"
Ree Drummond's top pregnancy craving
In her book, Drummond also spoke about the pregnancy cravings she experienced. There was one meal in particular she just couldn't resist. During one of her Food Network broadcasts, Drummond says quesadillas were her top craving when she was pregnant. "Quesadillas were my No. 1 pregnancy craving with all four of my kids," says Drummond. "I don't know why. And I haven't stopped loving them."
Ree Drummond says Alex and Paige helped a lot on the ranch
One thing Ladd appreciates about his children are how helpful they are. This proud father doesn't take his children for granted. When they were younger, Alex and Paige helped Ladd on the ranch. In Frontier Follies, Drummond says her daughters weren't just good helpers; they "excelled" when it came time to do ranch work. When they became teenagers, Drummond says even the cowboys acknowledged their talent. She says her daughters had a knack for knowing what to do and where they should be.
According to Drummond, they didn't need a lot of direction. Drummond says Ladd made sure to highlight Alex's ranch contributions. He praised her ranching skills during a heartfelt speech at her high school graduation.  
Follow Sheiresa Ngo on Twitter.