'The Pioneer Woman': How Ree Drummond Comes Up With Recipes for the Show
Ree Drummond is often busy cooking up new recipes for her show, The Pioneer Woman. Each week, she comes up with something new and even more delicious than the last time. How does the Food Network star do it? How is she able to continue to wow us with new recipes? Here's the secret to how Drummond comes up with recipes for her show.
Ree Drummond's 'Super Easy' cookbook is on the way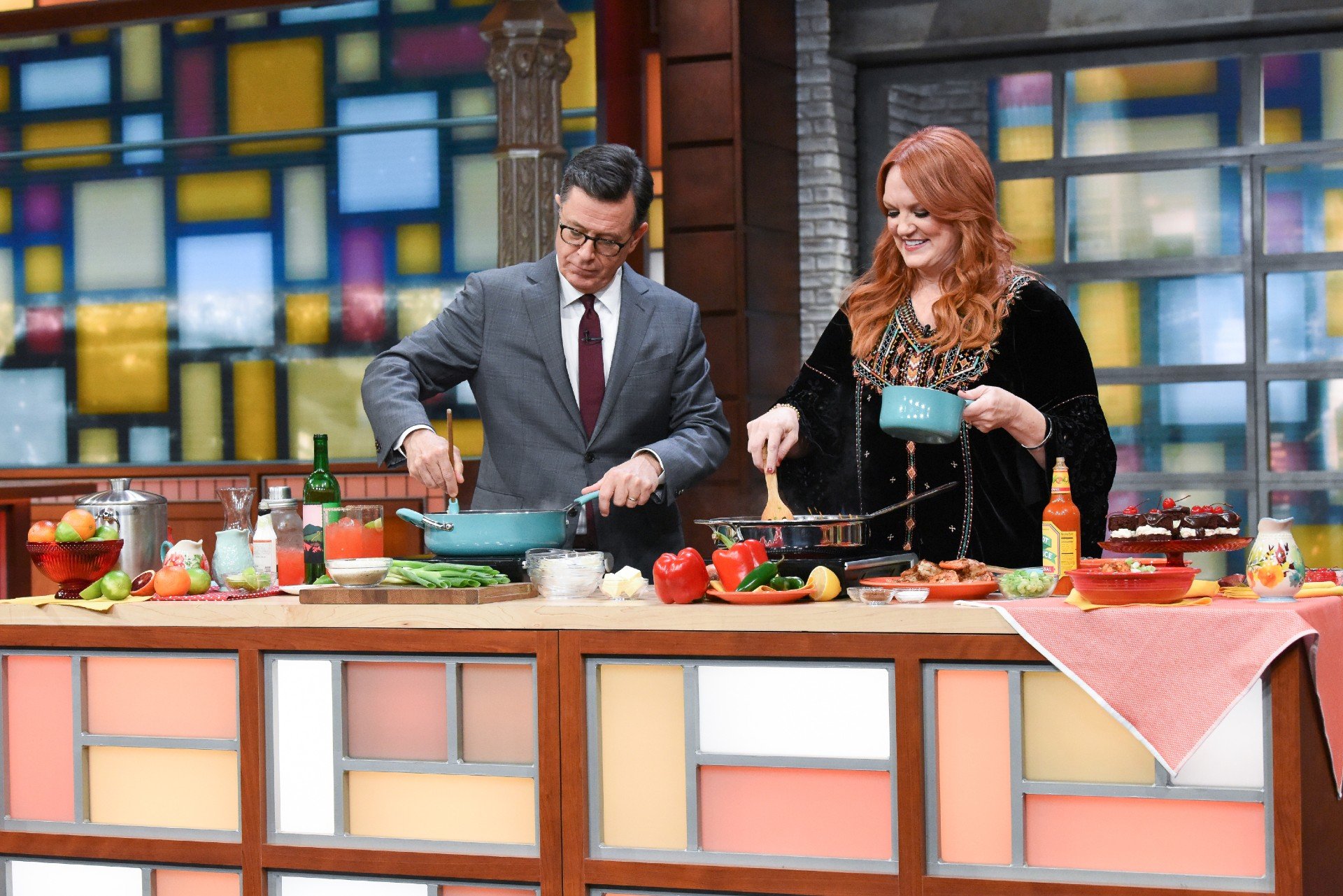 Drummond's new cookbook, The Pioneer Woman Cooks: Super Easy! 120 Shortcut Recipes for Dinners, Desserts, and More will be released on October 19. She recently gave fans a sneak preview of her latest book.
Drummond says her new cookbook is focused on quick recipes. The coronavirus (COVID-19) pandemic caused her to re-think how she prepares meals. Drummond realized she wants to spend more time with her family instead of in the kitchen. She knew she wasn't going to have more time with her family if she was in the kitchen cooking meals that took hours to prepare. She began taking shortcuts when it came to meal prep. This allowed her to reduce the time she spent in the kitchen.
"Super Easy is filled with recipes that deliciously reflect where my cooking life (and my home life!) is these days," wrote Drummond on her website. "Being home with so many humans for so many months caused me to rethink the time I was spending in the kitchen, and I found myself reaching more and more for simpler recipes—and shortcut ingredients!"
How Ree Drummond comes up with recipes for 'The Pioneer Woman'
One question you might have is how Drummond is able to whip up new and exciting recipes each week on The Pioneer Woman. The Accidental Country Girl's daughters, Alex and Paige, shed some light on the matter. During an Instagram Q and A called Ask Alex, they revealed their mom's secret. According to them, Drummond has a team that helps her create new recipes for the show.
"We don't come up with the recipes," says Paige. "We're not part of that," adds Alex. However, Alex says she sometimes sends her mom trending recipes if she sees something interesting. Typically, The Pioneer Woman and her team come up with the recipes you see on the Food Network. "It's mostly her and she has a team who helps her come up with stuff," explains Alex. "But she likes to come up with a lot of [the recipes]."
The Pioneer Woman Ree Drummond's Christmas movie
Drummond was excited to announce that she will appear in a Christmas movie. She shared her excitement with her fans on The Pioneer Woman blog. "To say this has been a highlight of my year (my life?) is a huge understatement," wrote Drummond. "Lots of smiles!"
Drummond's upcoming movie is titled Candy Coated Christmas. She says the movie is expected to air on Discovery+ in November. This is reportedly the network's first scripted movie. Drummond says she is excited and "wildly nervous" about appearing in the holiday special. "I'm amazed I didn't faint, like you see happen in occasional wedding videos where a bridesmaid goes down," joked Drummond.
Follow Sheiresa Ngo on Twitter.