'The Pioneer Woman': How Tall Is Ree Drummond?
The Pioneer Woman star Ree Drummond often jokes about her height. She compares herself to her family members whenever they take a group photo. How tall is the Food Network cook? Here's what Showbiz Cheat Sheet knows.
Ree Drummond jokes about her height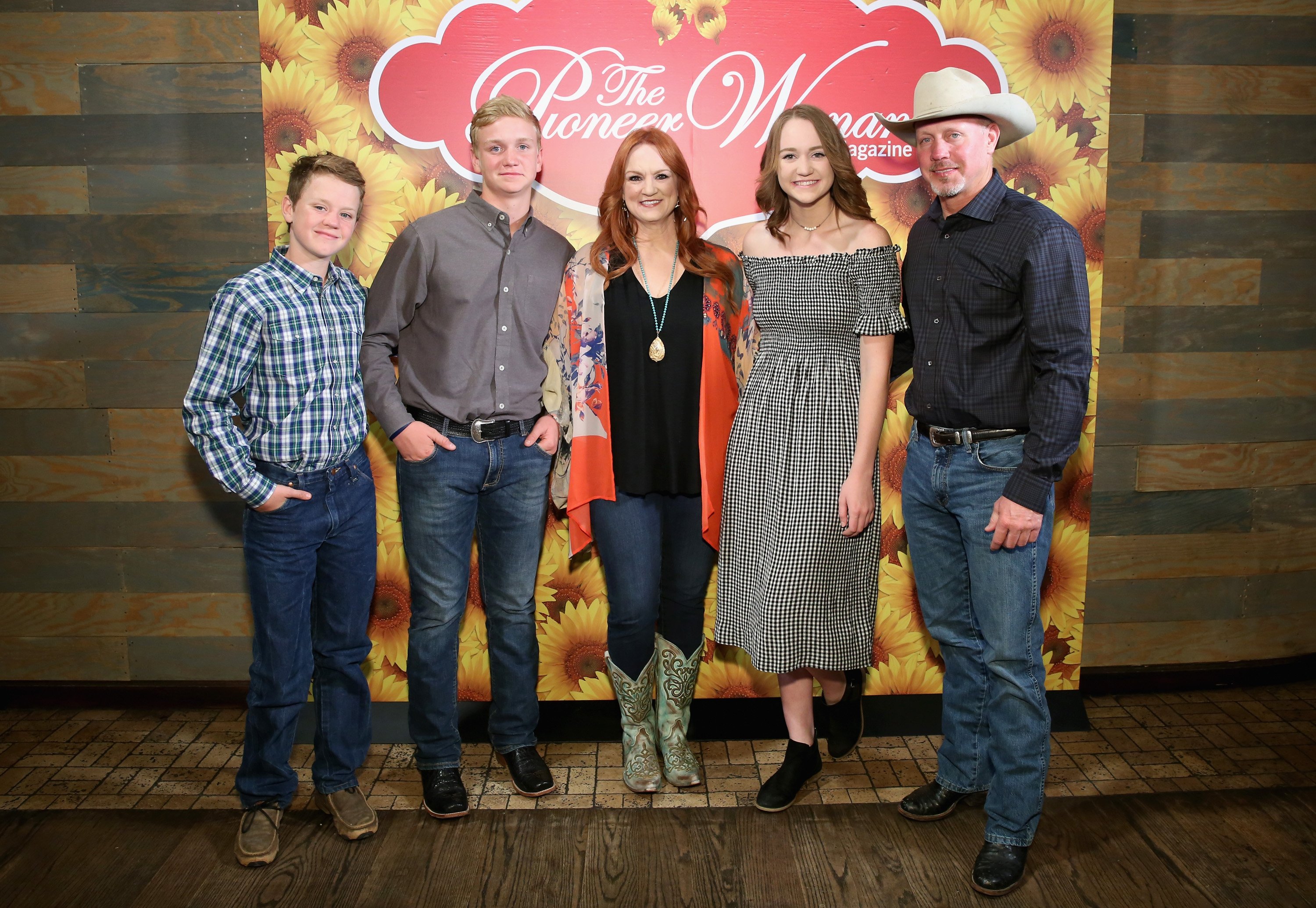 Drummond often jokes about how short she is compared to her family members. When it comes to height, Drummond is slightly shorter than the rest of her family members, who are all over six feet tall, according to her. During Alex's engagement photos, Drummond posted, "My family. They're all taller than me. Bye," in her photo caption.
In the book Black Heels to Tractor Wheels, Drummond says one of the first things she noticed about Ladd Drummond was his good looks and his height. She describes him as "tall, strong, and mysterious."
In her book Frontier Follies, Drummond says her late mother-in-law, Nan Drummond, was also tall. She describes Nan as "a supermodel-level stunner." According to Drummond, Nan was almost 6 feet tall, and she had a great sense of style.
How Tall is Ree Drummond?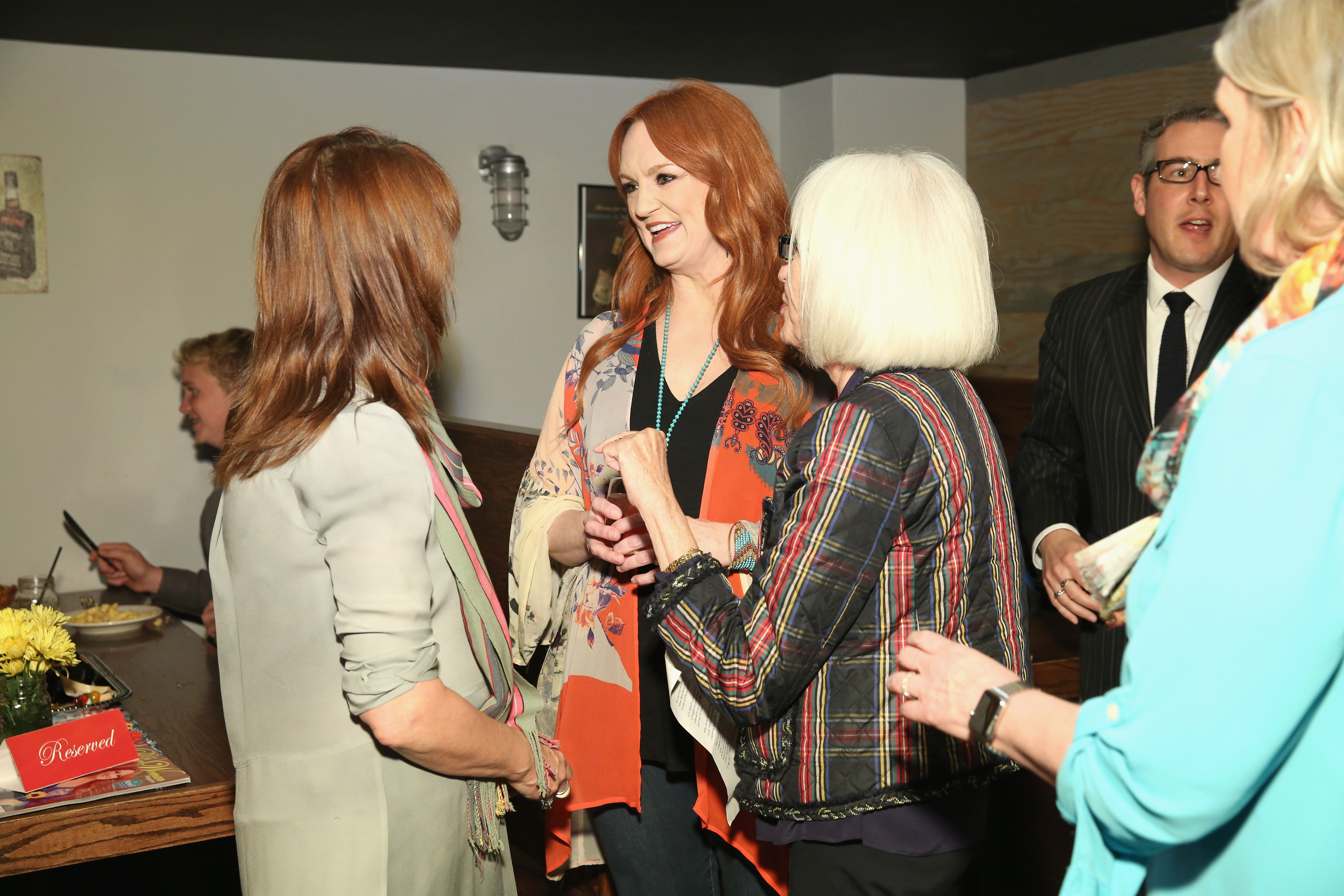 Drummond usually jokes about how her family towers over her, but how tall is The Accidental Country Girl? The Pioneer Woman star Ree Drummond is five feet, nine inches tall. She shared her height in an Instagram post about her visit to see her daughter Paige at college. In Frontier Follies, Drummond says Paige is more than six feet tall.
"Keep in mind as you look at this photo that I am 5'9," writes Drummond in her Instagram post. "Anyway, I got to see my girl at college for an unofficial mom's weekend, and I loved every minute… It was a short but oh so sweet time with one of my favorite people in the universe."
Ree Drummond's ice cream line
What's next for Drummond? It was recently announced that she released her own ice cream collection. The new line of tasty treats is only available at Walmart. If you want to make ice cream at home, you're in luck. The Pioneer Woman line features an ice cream maker as well as ice cream mixes.
"My Ice Cream Maker Collection, available at Walmart, gives you everything you need to satisfy your sweet tooth and whip up tasty frozen treats everyone will absolutely love," says Drummond in a statement. "From my gorgeous ice cream maker to my scrumptious ice cream mixes, I can't wait to see the delicious fun you create at home!"
Some of the flavors in the collection, which are inspired by offerings at her ice cream shop, Charlie's, include birthday cake, salted caramel, and mint chip.
Drummond has many other partnerships and businesses. In 2019, she announced her partnership with Kraft Heinz on a line of sauces. Not long after that, she announced the opening of her ice cream shop, Charlie's (the shop is named after her late basset hound, Charlie, who died in July 2017). Drummond also has a hotel, a food website, her own magazine, books, and many other business ventures.
Follow Sheiresa Ngo on Twitter.