'The Pioneer Woman': Ree Drummond's 10 Minute Shrimp Stir Fry Is the Perfect Healthy Summer Dish
Ree Drummond has the perfect healthy summer meal that's ready in just 10 minutes, maybe even less! The Pioneer Woman star's quick shrimp stir fry is loaded with fresh vegetables and full of delicious flavors, making it an ideal weeknight meal or quick lunch.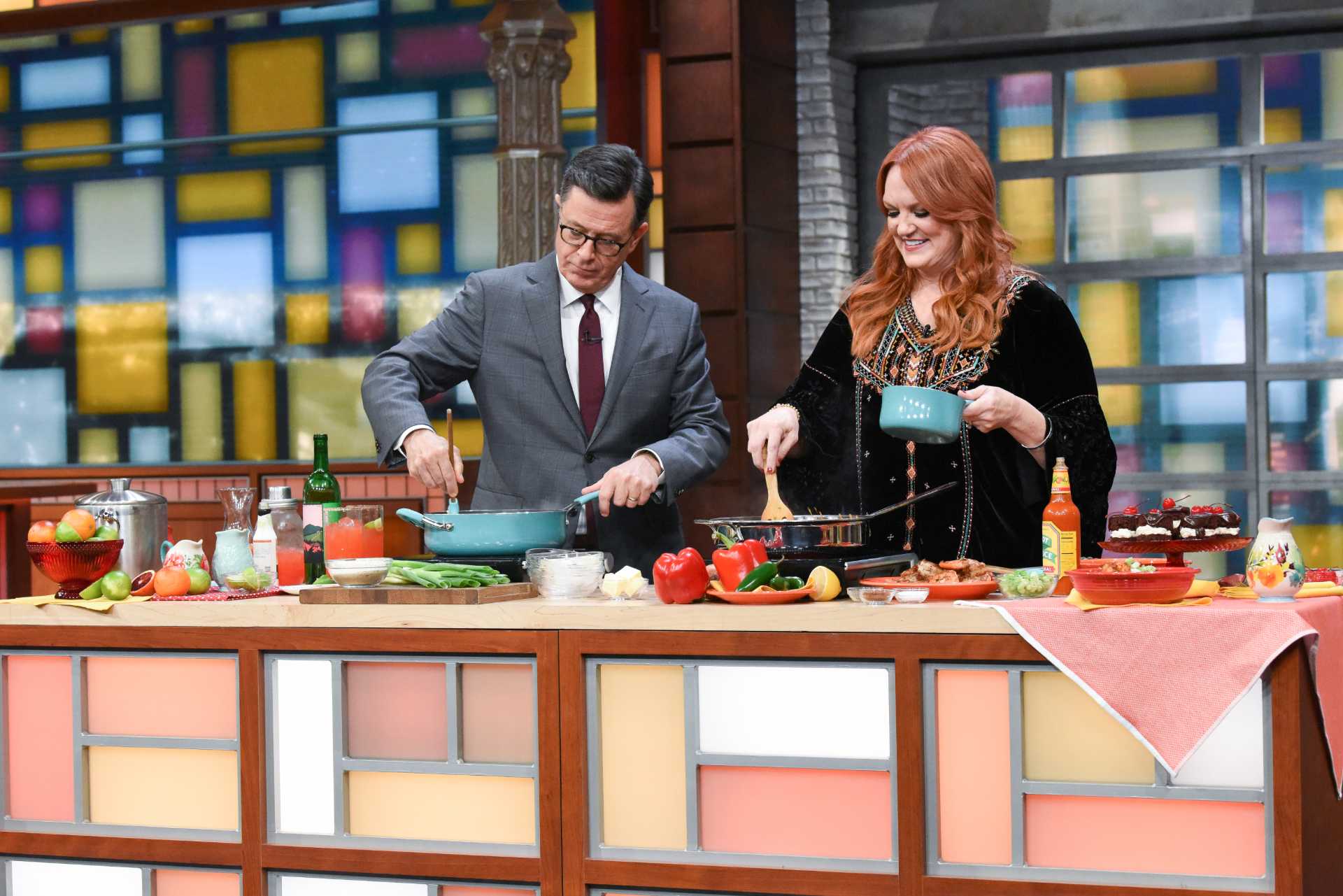 Ree Drummond's summer shrimp stir fry is ready in 10 minutes
Drummond demonstrated how to make her 10 minute shrimp stir fry on The Pioneer Woman cooking show. "One of the main things I get asked about is how to make quick meals," she explained. "I have a section on my cooking website called '16 Minute Meals' and I got an interesting question last week — somebody said, 'I've cooked all your 16 minute meals. How about a 10 minute meal?"
"So immediately, my shrimp stir fry came to mind," she added.
The Pioneer Woman star started by cooking shrimp in a skillet with oil and butter over high heat. "That's part of what makes this meal so quick. Everything cooks really, really fast," she explained.
While the shrimp cooked, Drummond cut up vegetables, pausing to stir the shrimp and add garlic. Then she removed the shrimp from the pan and explained, "Shrimp are best when they're just barely cooked through."
"Shrimp is perfect for quick meals because it cooks really fast and it's one of those great things to keep in the freezer," she noted. "Definitely a staple."
Drummond diced zucchini and cut the kernels off a corn cob, explaining that fresh corn gives the stir fry a nice crunch. She added more oil and butter to the skillet to cook the vegetables, starting with the zucchini since it takes longer to cook than the other vegetables. "The secret here is just to stir it around, let it cook for about 45 seconds to a minute — not very long at all," she explained.
Drummond cooked the "tougher vegetables" first because they need more cooking time and added the corn last. She added salt and pepper, then stirred in grape tomatoes and warmed them, before she added the shrimp back in.
"And then honestly, what totally makes this dish is lemon juice," Drummond revealed, as she added the juice, and pointed out how it combines with the butter and oil to create "delicious flavor — it makes it really fresh."
She added fresh basil and parmesan shavings, tossing everything together to combine.
'The Pioneer Woman' star shared some stir fry cooking tips
Drummond pulls off the quick stir fry by only cooking the vegetables a little bit for the best fresh flavor. In a 2010 blog post for her summer stir fry recipe on The Pioneer Woman website, she wrote: "The key here is not to cook the veggies for very long. With each thing you do, just cook for a minute or so. You want the vegetables to be slightly crisp/al dente."
She also offered up a quick tip about having a moment of patience before digging in. "While this is yummy right out of the pan, I actually like it better after it's been allowed to sit and cool down just a bit," Drummond noted. "The flavors seem to shine a little bit more when the dish isn't piping hot."
Drummond also noted that you can serve the shrimp and vegetables over pasta as an alternate dinner idea.
The full recipe is available on the Food Network website.
RELATED: 'The Pioneer Woman': Ree Drummond's Easy Frozen Tiramisu Cake Is Her Favorite Dessert