'The Pioneer Woman' Ree Drummond Says This 3-Cheese Quesadilla Recipe Is Her Favorite
In a recent episode of The Pioneer Woman, Ree Drummond made what she calls "the greatest cheese quesadillas." She loves them so much she also described her quesadillas as "truly perfect." In this episode, Drummond declares that quesadillas are her favorite food. She even told Ladd and her father-in-law, who were sitting in the kitchen with her, that she would take the leftovers they didn't eat. Here's how to make Drummond's three-cheese quesadilla.
Ree Drummond joked she thinks about her next meal after she eats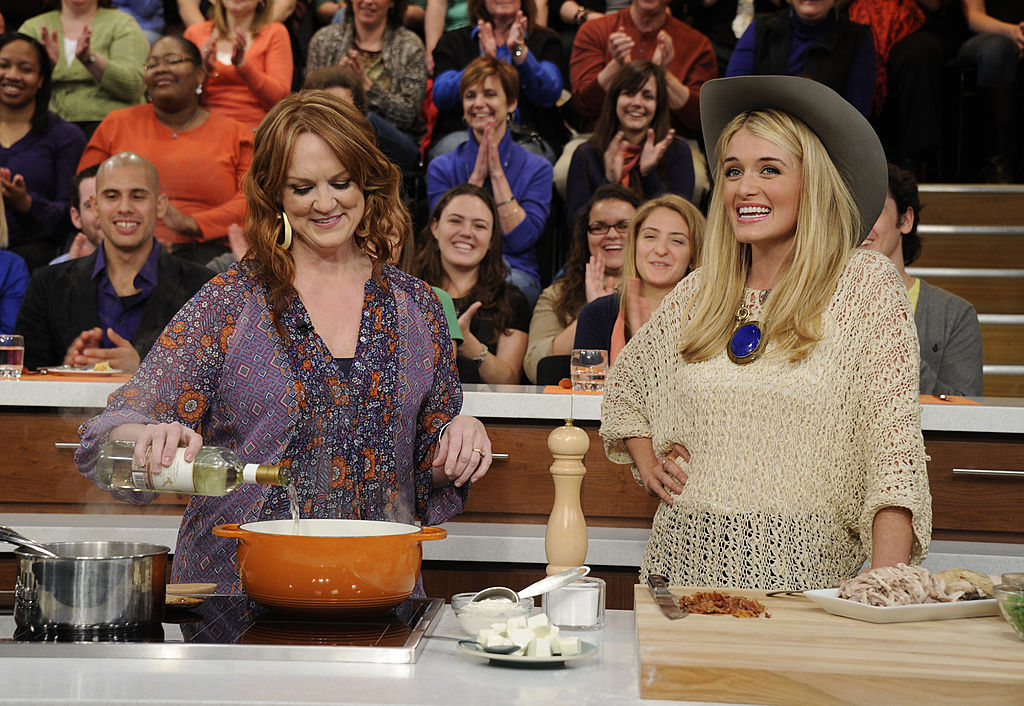 Drummond really loves food, and it's always top of mind. During this episode, Drummond joked with her father-in-law, Chuck Drummond, about how much she loves food. "I figured out today that you and I pretty much like all the same foods. And I have something else in common with you Papa, that grammy used to talk about all the time–that as soon as I finish a meal, I'm pretty much thinking about the next one too, just like you," joked Drummond.
Drummond and Chuck have a very close relationship. She recently posted a message on Instagram about how grateful she is to have him in her life:
I'm cooking for two of my favorite fellas on my @foodnetwork show tomorrow, and the menu is delicious! Mostly it's just nice to get these moments with Chuck, whether on camera or off. He always has stories about the good old days, and he always appreciates food. (He gave the cowboy creme brûlée the big thumbs up!) Chuck has had a bit of a rough year, but things are getting better. We love him a lot!!
Ree Drummond said it's always best to have the last cheese quesadilla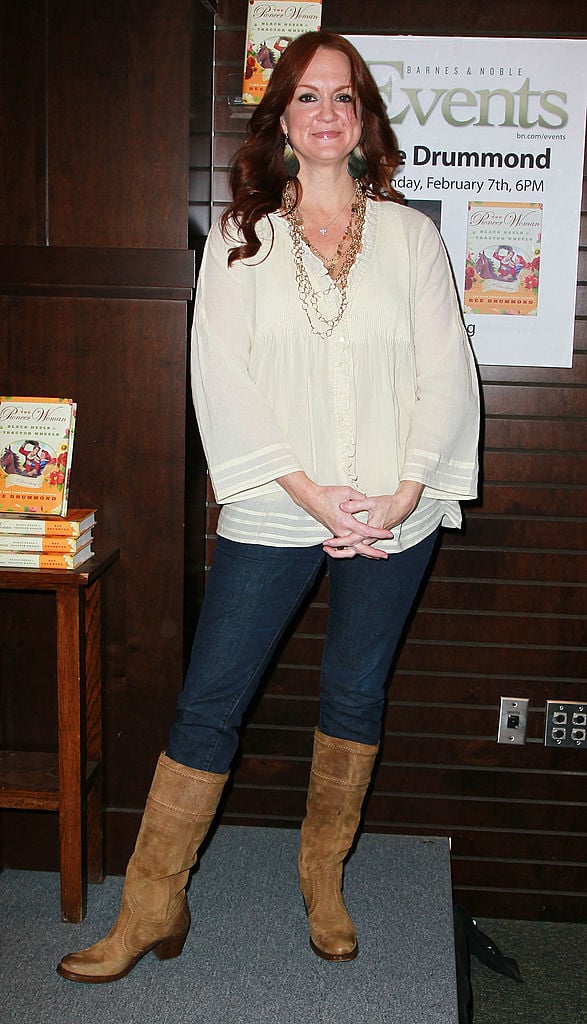 If you're always the first one to reach for a plate of food, you might want to become a little more patient. Being first isn't always a good thing when it comes to food. Drummond says getting the last quesadilla can be very satisfying. Why should you try to grab the very last quesadilla? Drummond says this is a good strategy because the last quesadilla tends to be the "hottest and the gooiest," she said.
The secret to Drummond's three-cheese quesadilla is the variety of flavors. She makes this meal by using flour tortillas, and then adding three different types of cheese (white cheder, Pepper Jack, and Monterey Jack) along with diced tomato and diced green chilis.
Fans loved Ree Drummond's 3-cheese quesadilla
The comments under Drummond's video say it all. One fan was so taken by Drummond that he posted, "I want to be your son!" Another person loved the recipe and said she recently made her own quesadillas not long ago. "Looks so good! I made quesadillas last night. queso fresco, thinly sliced tomatoes, fresh spinach, cilantro and cheddar cheese." Another fan wrote that she regretted watching Drummond's video early in the morning. It looks like the quesadilla dish made her very hungry. "Oh, no. Watching this at 2:13 a.m. is not a good idea for me, she wrote.
The ingredients you'll need for Ree Drummond's 3-cheese quesadilla
1 cup grated white cheddar cheese
1 cup grated Monterey jack cheese
1 cup grated pepper jack cheese
6 tablespoons salted butter
Six 8-inch flour tortillas
Pinch of kosher salt
Pinch of freshly ground black pepper
2 Roma tomatoes, diced
One 4-ounce can diced green chilis, drained
9 fresh cilantro sprigs, for garnish
Get the full instructions for Drummond's cheese quesadilla here.
Read more: This Brought a 'Dorky-Happy' Smile to 'The Pioneer Woman' Ree Drummond's Face
Check out Showbiz Cheat Sheet on Facebook!