'The Pioneer Woman': Ree Drummond Adds 1 Surprising Ingredient to Tomato Soup to Make It 'Extra Delicious'
Ree Drummond adds one ingredient to her tomato soup recipe you wouldn't expect but makes all the difference. 'The Pioneer Woman' star elevates the classic comfort food with one easy addition, noting that it makes the soup 'extra delicious.'
Ree Drummond's tomato soup recipe gives the classic comfort food a bit of "extra delicious" flavor with one surprising ingredient. As with most of The Pioneer Woman star's recipes, her tomato soup is so easy to make with a few time-saving shortcuts.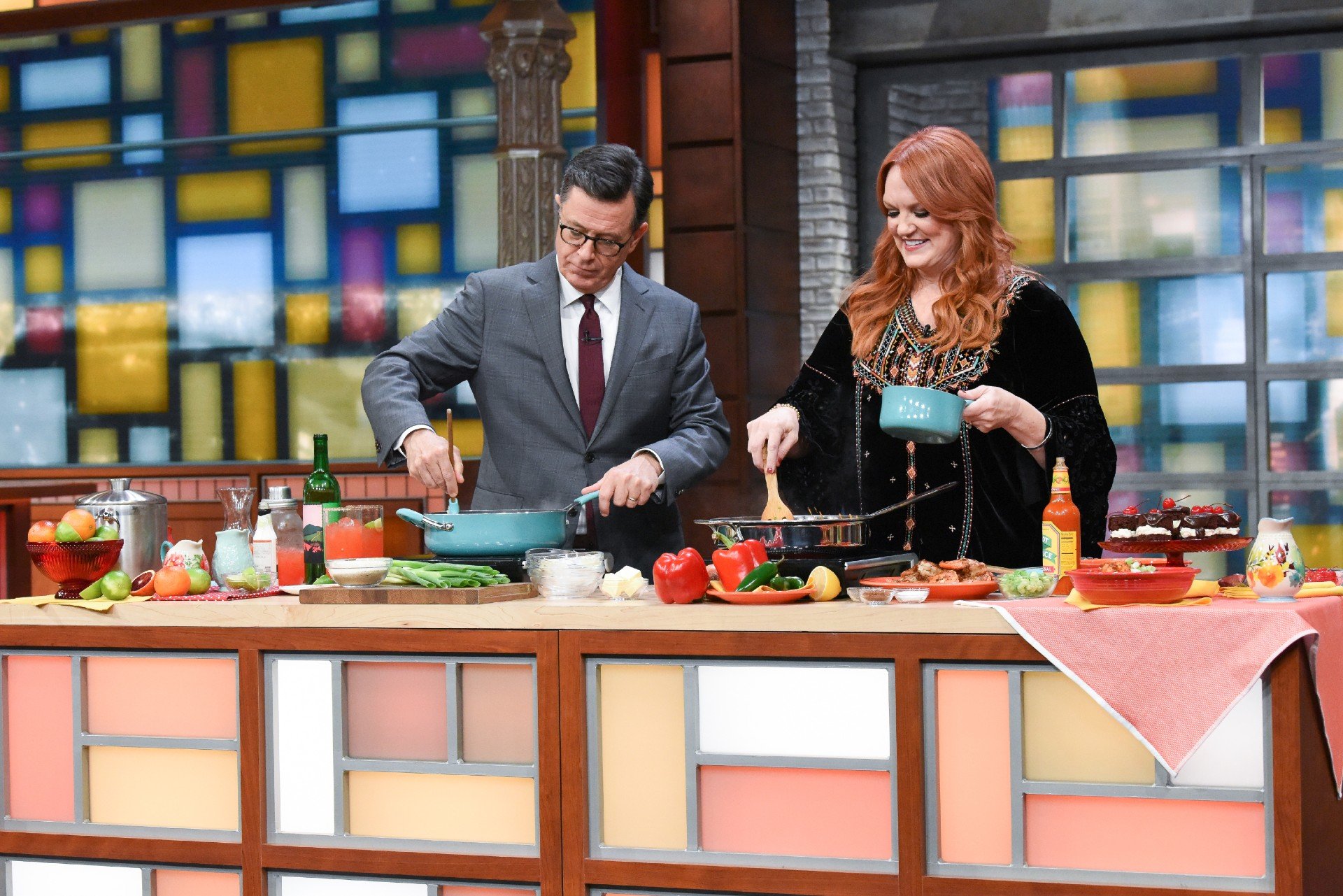 Ree Drummond adds 1 surprising ingredient to her tomato soup
Drummond takes what would be an otherwise ordinary tomato soup recipe and elevates it with just one ingredient. She demonstrated how to make the recipe during an episode of The Pioneer Woman, explaining, "I'm going to whip up the best tomato soup ever. I love this soup. My friend Cathy's been making this soup for years and every time I try it, I like it a little bit more than the time before."
She sauteed diced onions in a pan with butter, then added two cans of diced tomatoes and a big can of tomato juice. "This is a really easy soup, which makes it even better," Drummond noted.
Drummond stirred the ingredients together, then added black pepper and sugar. "It doesn't make the soup sweet, it just offsets the acidity of all the tomato products in here," she explained. The Pioneer Woman star had another tip for enhancing the soup — she added three chicken bouillon cubes for "extra flavor."
"This soup is really big on flavor and that's why I love it so much," she said as she stirred everything together and brought the pot of soup to a boil.
The soup wasn't finished, however. "Now I'm going to add the special ingredient that makes this soup extra delicious," Drummond teased. "Sherry. I'm going to pour in about a cup. The sherry just gives it a wonderful flavor and I add it after it boils because I don't want it to all disappear."
'The Pioneer Woman' star finishes the tomato soup with cream and herbs
To finish the soup, the Food Network host added heavy cream for even more rich flavor. "Did I mention this soup is delicious?" she said. "The cream just gives it a wonderful richness — you'll get that wonderful light pink color. So delicious."
Finally, Drummond stirred in fresh chopped parsley and sliced basil leaves. "This soup really doesn't need much help but I love the little green flecks in the soup," she said. "It makes it really, really pretty."
After giving a final stir, she said, "That's it! This soup is that easy."
Drummond's soup is customizable to individual tastes
Drummond wrote about the tomato soup recipe in a 2008 blog post on The Pioneer Woman website, sharing that you can tweak it to your liking. "My friend, Cathy, makes a version of this soup and any time I've eaten it, my eyes have closed and I've sighed with a deep, deep sense of solemnity and peace," she wrote. "It's a basic creamy tomato soup, but it uses simple pantry ingredients (as well as a couple of fresh ones), and it's made extra special by an addition of cooking sherry, which is found in the vinegar aisle in the grocery store."
Drummond added, "And it's one of those soups that can be altered to become uniquely yours: just stand over the stove and stir, tasting occasionally and adding a little bit of this, a little bit of that, until the taste is just right for you. This tomato soup accepts all people. Just like me."