'The Pioneer Woman': Ree Drummond's Angel Sugar Cookies Are 'Melt in Your Mouth' Delicious
Ree Drummond's angel sugar cookies earn their name by being so light and airy they melt in your mouth.
Ree Drummond learned an easy recipe for sugar cookies from a beloved church member and they became one of her favorites. The Pioneer Woman star calls them a "classic melt-in-your mouth" cookie and the recipe is so easy to make.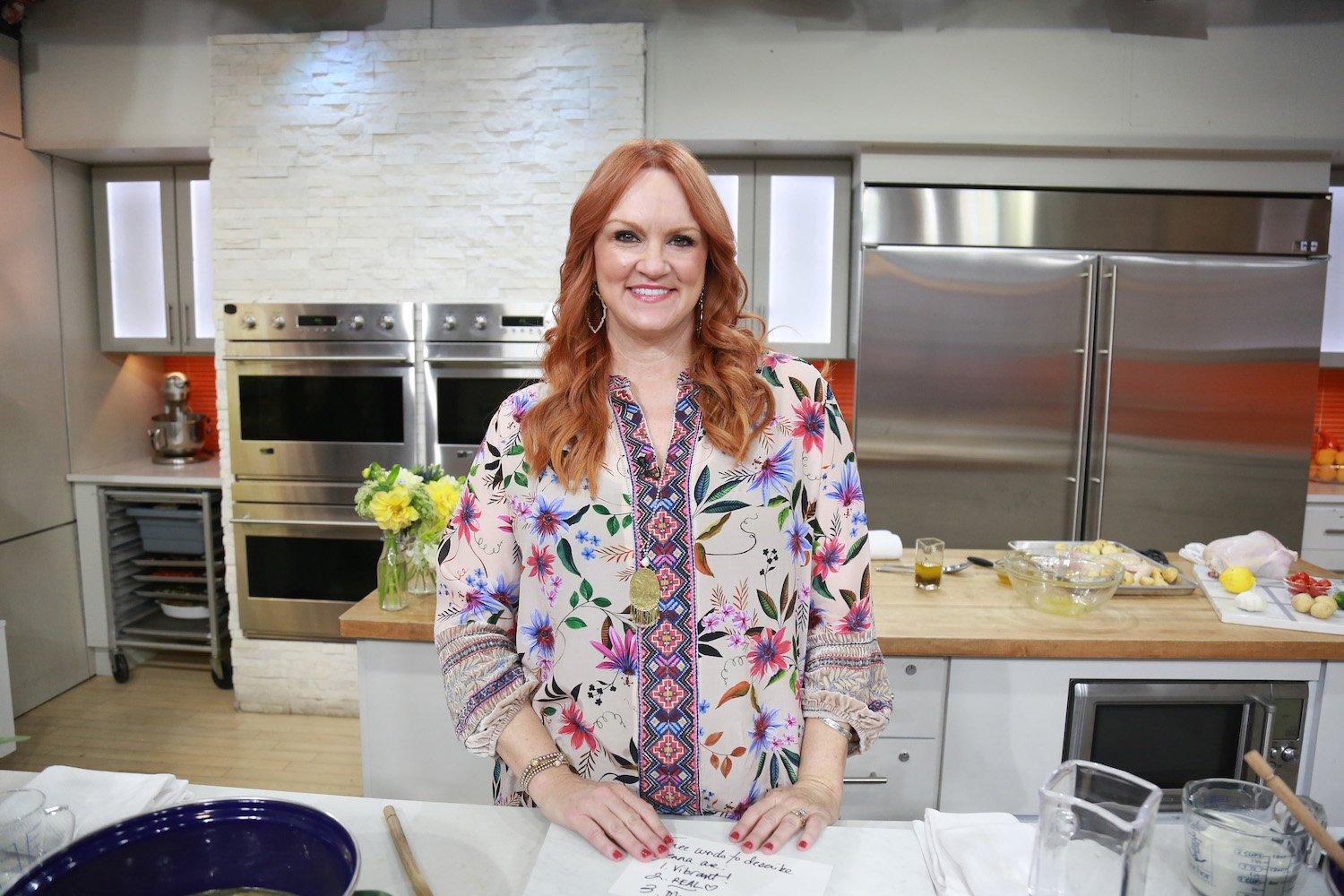 Ree Drummond explained the origins of her old-fashioned cookie recipe
Drummond wrote about the angel sugar cookies recipe in a 2021 blog post on The Pioneer Woman website. "This is the classic melt-in-your mouth sugar cookie recipe that's been passed through the generations of many an American family," she wrote.
Drummond called the recipe her "favorite sugar cookie," though her husband Ladd likes an even easier version. "While Marlboro Man would prefer sugar cookies made from tubes of store-bought refrigerator dough (it's a comfort food for him), I prefer these light, melt-in-your-mouth babies," she explained.
The Pioneer Woman star continued, "This recipe was given to me by the late Sally, a beloved member of our local Presbyterian church whose sugar cookies always made church potlucks and Cookie Sundays a thing to remember."
She added, "Though this is a widely-circulated recipe frequently passed down through the generations of many an American family, I'm so happy my original copy came from Sally herself."
How to make Ree Drummond's easy sugar cookies
Drummond demonstrated how to make her angel sugar cookies on an episode of The Pioneer Woman.
She combined butter, eggs, sugar, powdered sugar, vegetable oil, and vanilla in a mixer. "This is such an easy cookie recipe to remember," she noted. "This is the most delicious sugar cookie recipe — it's a real old-fashioned recipe."
She added flour, baking soda, cream of tartar, and salt to the wet ingredients and mixed them until the flour was incorporated.
"They're just melt-in-your-mouth light and airy and that's why they're called angel cookies," the Food Network star said. "Next to oatmeal cookies, sugar cookies are Ladd's favorite cookie in the world. He just loves them."
Drummond covered the bowl with a dish towel and chilled it in the refrigerator for an hour. Then she scooped the cookie dough onto a sheet pan and used a glass coated with butter and dipped in sugar to flatten the cookies. After she sprinkled colored sprinkles on top of each cookie, she baked them in a 350 degree Fahrenheit oven for 10 minutes.
The full recipe is available on the Food Network website.
'The Pioneer Woman' star's cookies earn rave reviews
Drummond's sugar cookies recipe is a fan-favorite and many of her followers were already familiar with the old-fashioned recipe.
"The very best sugar cookie ever! I have followed this same recipe for almost 60 years," one person commented. "It was my mother-in-law's recipe. The powdered sugar and, of course, the butter is a key main ingredient that puts it over the top!!! Can't fail."
Another commenter noted, "I have been making this recipe for years. I was so surprised to see Ree's recipe the same as mine. This is a delicious cookie. It does melt in your mouth. Do not substitute anything, it will ruin this great cookie."
They added, "And don't skip refrigerating this cookie, the dough is too soft if you don't. It is one delicious cookie!"