'The Pioneer Woman' Ree Drummond Answers Fans' Burning Questions: Find Out Her Favorite Child and More
What could be better than a live Q&A with Ree Drummond? The Pioneer Woman star and her daughter Paige Drummond answered some fan questions while on a road trip and the answers were quite revealing — including who Ree's favorite child is.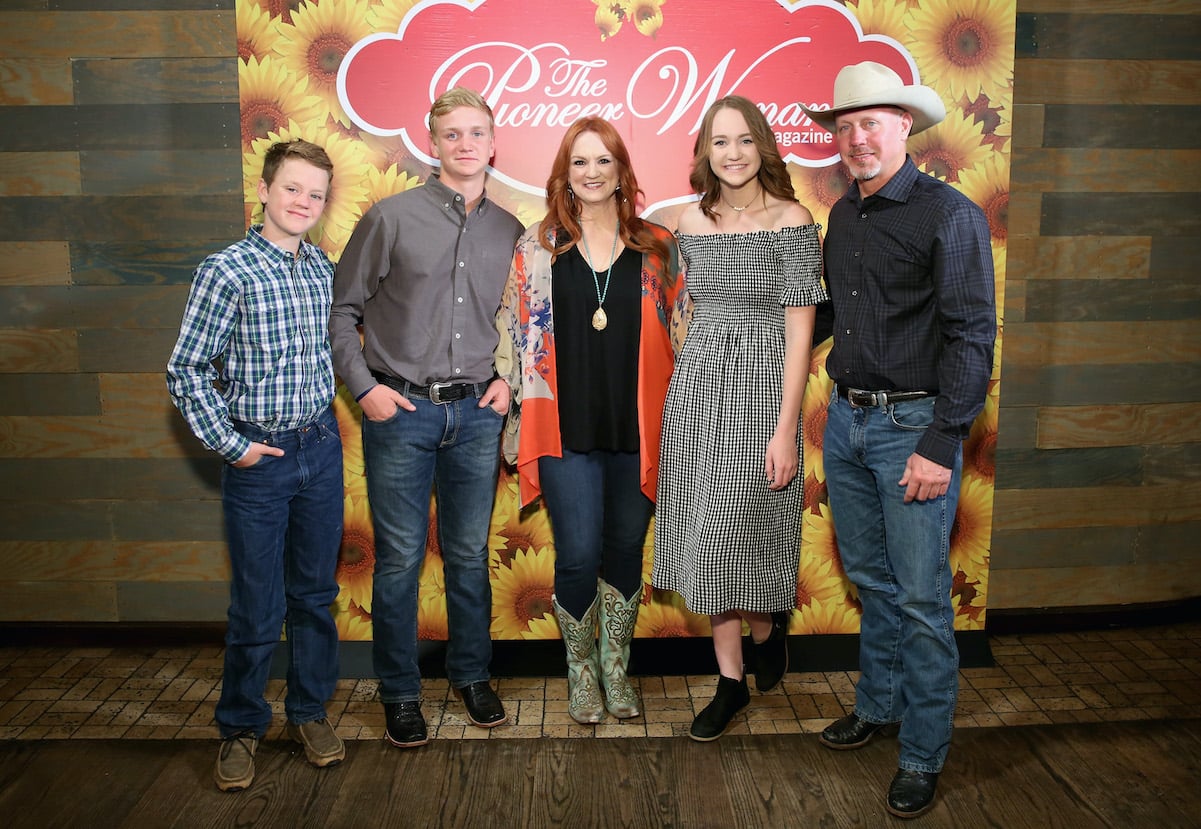 Ree Drummond didn't hesitate when asked who her favorite child is
Paige took to her Instagram Story while she and her mom hit the road, popping up a question box and noting: "Road trip with Ree Ree… ask us some questions." Fans, naturally, had plenty of questions for The Pioneer Woman star, kicking off with where the two were heading. Paige revealed they were on their way to help Bryce Drummond move into his apartment. "I came for moral support," she added.
The question "Do you have a boyfriend?" got a quippy response from Ree. "Yes, I have a boyfriend. His name is Ladd." She added Kevin Costner/Denzel Washington as her celebrity boyfriends, too. Paige confirmed that she's single.
When one fan asked, "Who's your favorite child?" Ree answered, "Todd." Paige added the word "Ouch" to the video and said, "That is literally so rude."
Paige did get some love, however, when Ree picked her as the Drummond kid who is the best cook.
Ree shared some of her other favorites
The two fielded some other questions as well, with Ree sharing her favorite podcast: "My favorite podcast is S-Town. I've listened to it four times," she said. "It's the best thing you'll ever listen to. It's a work of art."
As for her favorite Real Housewives, Ree said she loves them all but named Garcelle from Beverly Hills, Sonja from New York, and Tamra from OC as standouts. She also said she met Teresa from New Jersey.
When it came to their favorite movies, Paige said "easily Pride and Prejudice" with Keira Knightley and Ree picked The Godfather.
Amid the questions, the two were recorded giggling uncontrollably with the caption, "We're not good at this."
Ree was also asked when her new cookbook will come out and she said Oct. 19. and, when asked if the kids read Ree's books, Paige said "I absolutely refuse to ever read 'Black Heels to Tractor Wheels.'"
They were also asked about their road trip snacks and vaccination status. Paige had a Red Bull and "gross biscuits and gravy" and Ree opted for a mozzarella and pepperoni stick and a Diet Dr. Pepper. When asked, "Will you take the COVID vaccine," they shared they are both vaccinated.
The two also answered a fan request to sing a duet!
Ree and Paige cooked together on a new episode of 'The Pioneer Woman'
They're road trip buddies but also kitchen buddies, as Paige assisted her mom on a new episode of The Pioneer Woman. Ree shared a clip of their cooking fun, with Paige proving she's not a very capable assistant and Ree demonstrating how even she forgets ingredients while cooking.
Drummond begins talking her daughter through the recipe when she has the realization that she forgot to add peas. Once the peas were in, she continued, saying that once the curry bowl dish cooked they would "bring in the fixins." Then she noticed two other ingredients she forgot — garlic and ginger.
"So we're not on top of things," Paige remarked, adding in the garlic, then tapping in the ginger and causing it to splatter. Her sister Alex, who was on camera duty, noted, "So far Paige is the worst assistant."
RELATED: 'The Pioneer Woman': Ree Drummond Said She Learned a Big Life Lesson After 1 Challenging Moment With Ladd