'The Pioneer Woman' Ree Drummond's Apple Dessert Looks Impressive but Is so Easy to Make
Ree Drummond has the perfect fall dessert that's easy to make but looks so elegant and impressive, people will think you spent a lot of time baking. The Pioneer Woman star's apple tart recipe uses an easy shortcut and just a handful of ingredients.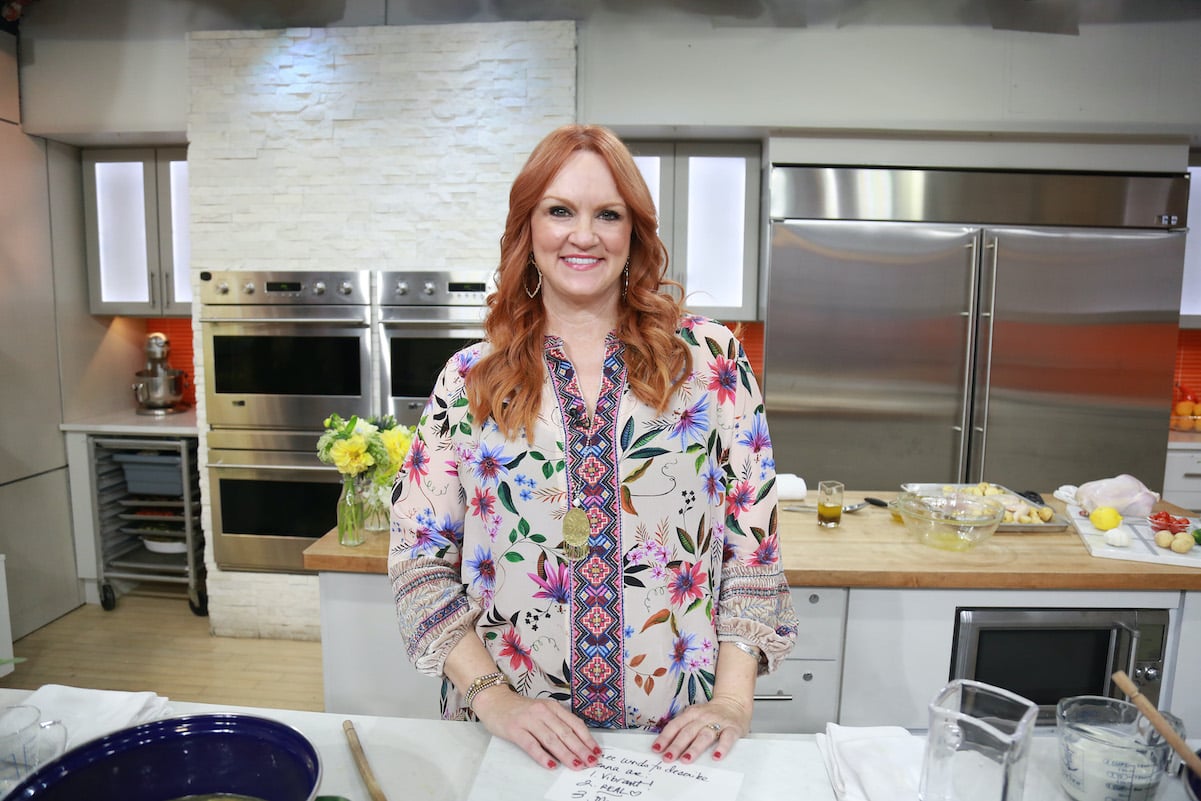 Ree Drummond's quick and easy apple tart uses a shortcut ingredient
Drummond wrote about her quick and easy apple tart recipe in a July 2021 post on The Pioneer Woman website, noting how "It looks like I spent a lot more time on it than I did!"
"If you want to make a very quick, very easy dessert that also happens to yield impressive results, look no farther than the freezer section of your grocery store, where you can find frozen sheets of ready-made puffed pastry," Drummond wrote. She called the shortcut ingredient "a magical substance," explaining how "it looks like nothing in the package, but bakes into a puffy, golden, textural substance that makes the perfect crust for fruit tarts, chocolate pastries, hors d'oeuvres … the list goes on."
The Pioneer Woman star shared how she made the dessert when her mom was visiting and it was a hit. "When she took a bite, her eyes rolled into the back of her head," Drummond wrote. "She loved it!"
'The Pioneer Woman' star's apple tart recipe has just 4 ingredients (plus toppings!)
While demonstrating how to make her quick apple tart recipe on an episode of The Pioneer Woman, Drummond shared how it's a great go-to dessert. "One of the questions I get asked the most is 'How can I whip up a quick and easy recipe that looks impressive,'" she explained.
"This quick and easy apple tart is perfect," she shared. "It's really delicious, it takes no time to throw together, but it looks like you've spent hours on it."
Drummond cored and sliced apples and put them in a bowl with brown sugar, lemon juice, and salt, stirring to combine the ingredients.
"Now, one of the reasons this dessert is so quick and easy is I use frozen puffed pastry," the Food Network host explained. "This is one of my absolute favorite shortcut items."
In her blog post, she shared that the pastry should be thawed for 20 minutes before unfolding it. Drummond demonstrated how to unfold the puff pastry and slice it into two pieces to make two tarts, then placed them on a parchment-lined sheet pan. Then she assembled the tarts by overlapping apple pieces down the center of each piece of dough.
Drummond baked the tarts in a 400 degree Fahrenheit oven for 20 minutes, "until they're nice and puffy and golden brown."
She gives the tart an extra sweet topping
Drummond topped the fruit tarts with a drizzle of warm caramel sauce and chopped pecans, but explained you can also sprinkle the dessert with powdered sugar, top it with whipped cream, or serve the tart with ice cream.
She noted on her blog just how easy the recipe is. "It looks like I spent a lot more time on it than I did. It seriously took five minutes (minus the thawing and baking time) to throw together," she wrote.
The full recipe is available on the Food Network website.
RELATED: 'The Pioneer Woman': Ree Drummond's Brownie Cookies Are a 'Killer Combination'