'The Pioneer Woman': Ree Drummond's Apple Pie Alternative Uses an Easy Shortcut Ingredient
Ree Drummond has an easy alternative to apple pie that uses a simple store-bought shortcut but looks so impressive. The Pioneer Woman star's fancy dessert couldn't be simpler to pull off.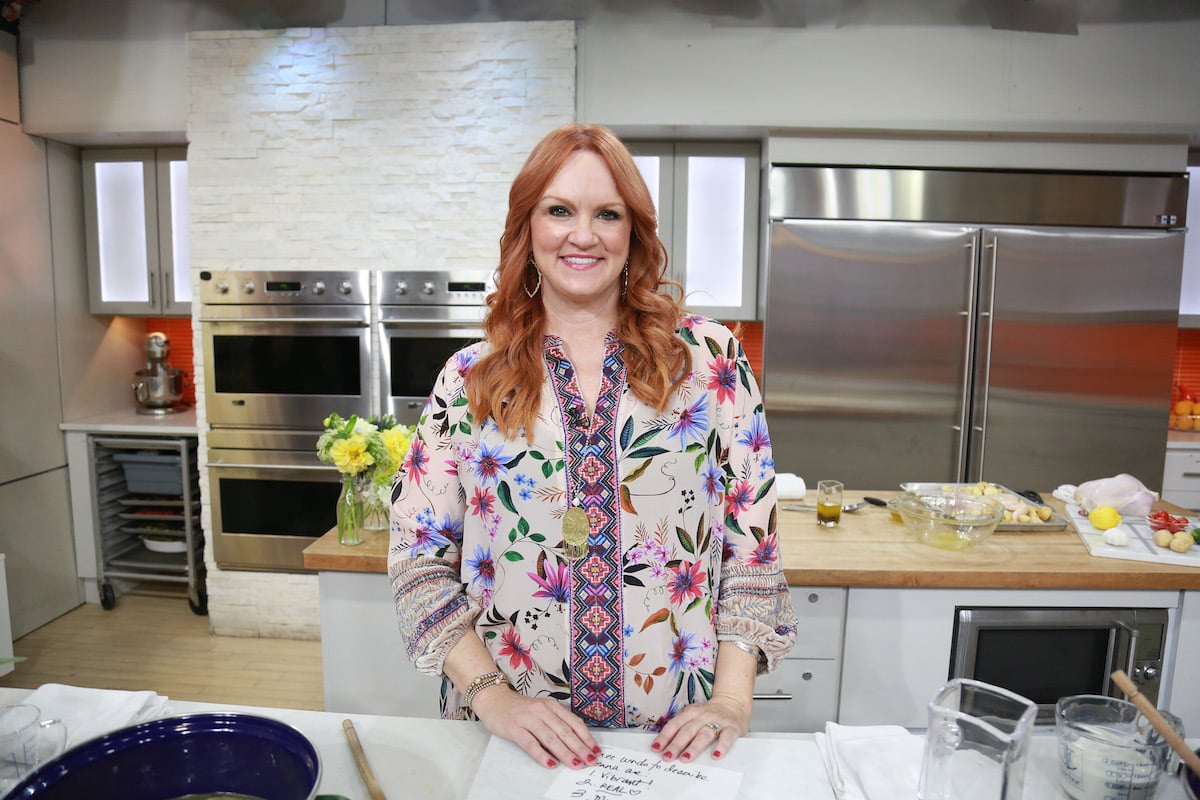 Ree Drummond makes an easy apple pie alternative
Drummond demonstrated how to make her apple tarte tatin during an episode of The Pioneer Woman dedicated to "amazing dishes I've never tried before." She decided to give this fancy French dessert a spin and was pleased that it was even easier to make than apple pie.
"Out here on the ranch, apple pie is really popular. I make them all the time, of course," she shared. "But I have never made a French tarte tatin before — until now."
Drummond continued, "Tarte tatin may sound a little bit tricky but it really was a cinch to make. I can't believe it's taken me this long to try it in my life. I should have started a long time ago."
Drummond stirred together sugar, vanilla bean caviar, and salt in a bowl. Then she spread butter in the bottom of a nonstick skillet, sprinkled the sugar mixture over the butter, and squeezed lemon juice over the top. She placed six peeled, cored, and quartered Granny Smith apples in the pan, turned the heat to medium, and cooked the apples until the sugar "started to melt, caramelize, and thicken."
The Food Network host explained, "The apples release all their juices during this process and it can take about 10 to 15 minutes."
She uses puff pastry as a huge time-saver
The apple dessert includes one store-bought shortcut that's far easier than a homemade pie crust.
Drummond took a sheet of thawed frozen puff pastry and cut it into a circle. After the apples were caramelized, she placed the pastry over the top and tucked down the edges. She baked the dessert in a 425 degree Fahrenheit oven for 15 to 20 minutes.
After the dessert was puffed and golden brown, Drummond removed it from the oven and let it rest for 10 minutes. She inverted a plate over the pan and flipped it to release the dessert. "I think this is the trickiest part of tarte tatin," she said.
"Gorgeous glossy apples and a disc of puffed pastry," she said. "It was actually a little bit easier than apple pie. Go figure."
The full recipe is available on the Food Network website.
'The Pioneer Woman' star's apple pie tarte earns glowing reviews
Drummond's tarte tatin gets rave reviews on the Food Network site, with many commenting about how simple it is to make the dessert.
"I make this recipe a few times a year. It's always a huge hit. Super easy and scrumptious," one reviewer shared.
Another person noted, "This is a very simple scrumptious desert. Definitely will be making it again, and again, and again."
One reviewer shared, "Made this for the first time today and it came out perfectly. I only needed 5 apples, not 6, and substituted vanilla extract for the caviar. I'll definitely cook this one again!"
RELATED: 'The Pioneer Woman': Ree Drummond's Apple Dumplings Recipe Has 1 Surprising Ingredient That Will 'Really Shock You'