'The Pioneer Woman': Ree Drummond's Asian Noodle Salad Recipe Is Perfect for Summer
Ree Drummond makes an easy summer salad loaded with noodles and vegetables and perfect for feeding a crowd. The Pioneer Woman star tops the salad with a delicious dressing that she whips up in seconds.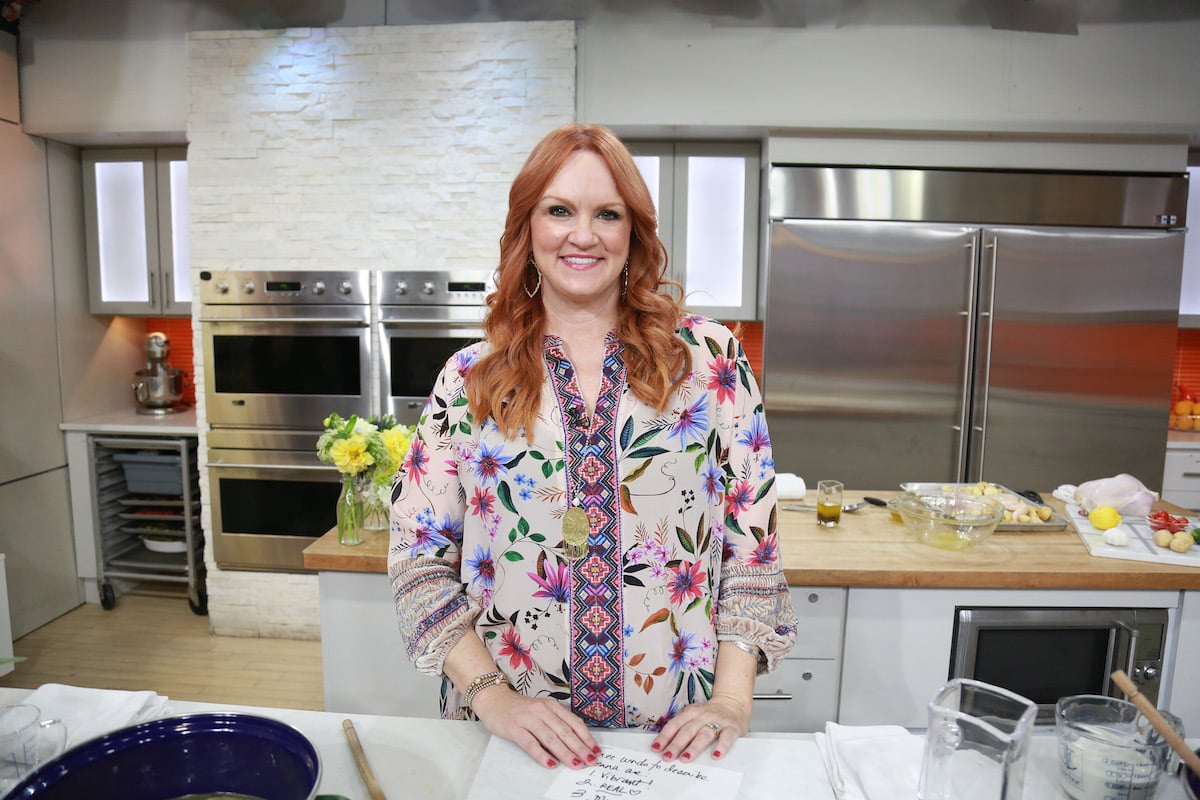 Ree Drummond makes a summer noodle salad that's full of color
Drummond demonstrated how to make her Asian noodle salad during an episode of The Pioneer Woman. "It's summertime and, for me, that means color, color, color," she explained. She said the noodle salad is one of her "all-time summer favorites."
The Food Network host explained, "As soon as the warm weather moves in, it's definitely out with the cold and in with the new summery recipes. Anybody who knows anything about me knows that I love color — especially with my food."
She continued, "I'm gonna make an Asian noodle salad. It's so flavorful, so easy to make, and it's bursting with pretty much every color under the rainbow."
Drummond warned "there's a lot of prep" involved, but assured, "nothing is complicated at all."
How to make Ree Drummond's Asian noodle salad recipe
The Pioneer Woman star added prepped vegetables to a bowl: red cabbage, cucumbers, kale, sweet peppers, Napa cabbage, shredded carrots, bean sprouts, and scallions.
"Really you can use any veggies you want for this salad. Pretty much anything goes," she said. "There is so much flavor in this salad. I absolutely love it."
Drummond added cooked thin spaghetti, explaining, "You can use linguine, you can use rice noodles — pretty much any noodle you have in your pantry."
She tossed the ingredients together. Then Drummond explained where she got the inspiration for the colorful salad. "I first saw a salad like this on TV years ago," she said. "I thought it was so pretty and I've been sort of recreating it ever since. It's turned into a totally different salad through the years but the point is, you have noodles, you have colorful veggies, and it always turns out gorgeous."
'The Pioneer Woman' star makes an easy salad dressing
For the salad dressing, Drummond combined olive oil, low-sodium soy sauce, oyster sauce, rice wine vinegar, toasted sesame oil, minced ginger, chopped garlic, and brown sugar in a mason jar.
"This really makes a great luncheon with friends," she said. "One thing I like to do is assign a different ingredient for each friend. Somebody brings cabbage, somebody brings carrots … everybody arrives, throws it into a bowl. I've got the dressing standing by and then we just mix it together and dig in."
Drummond poured the dressing over the salad and tossed it together. "You basically want to have as many vegetables as you do pasta noodles," she said. "You don't want to have too much of any one ingredient."
Drummond added chopped fresh cilantro and chopped peanuts and tossed everything together again. "This salad could win every beauty pageant it enters," the Food Network host said. "If you love color, this is definitely the salad for you."
The full recipe is available on the Food Network website.
RELATED: Ree Drummond Reveals if She Ever Gets Tired of Cooking and More True Confessions