'The Pioneer Woman' Ree Drummond's Barbecue Pork Walking Tacos Recipe
Ree Drummond has plenty of recipes for your next Super Bowl gathering. Here is a peek inside how she makes her barbecue pork walking tacos.
The Pioneer Woman whipped up a feast for Super Bowl Sunday. Ree Drummond's latest creation is a barbecue pork walking taco recipe. Here's how to make this meal for your next tailgating event or Super Bowl party.
What are walking tacos?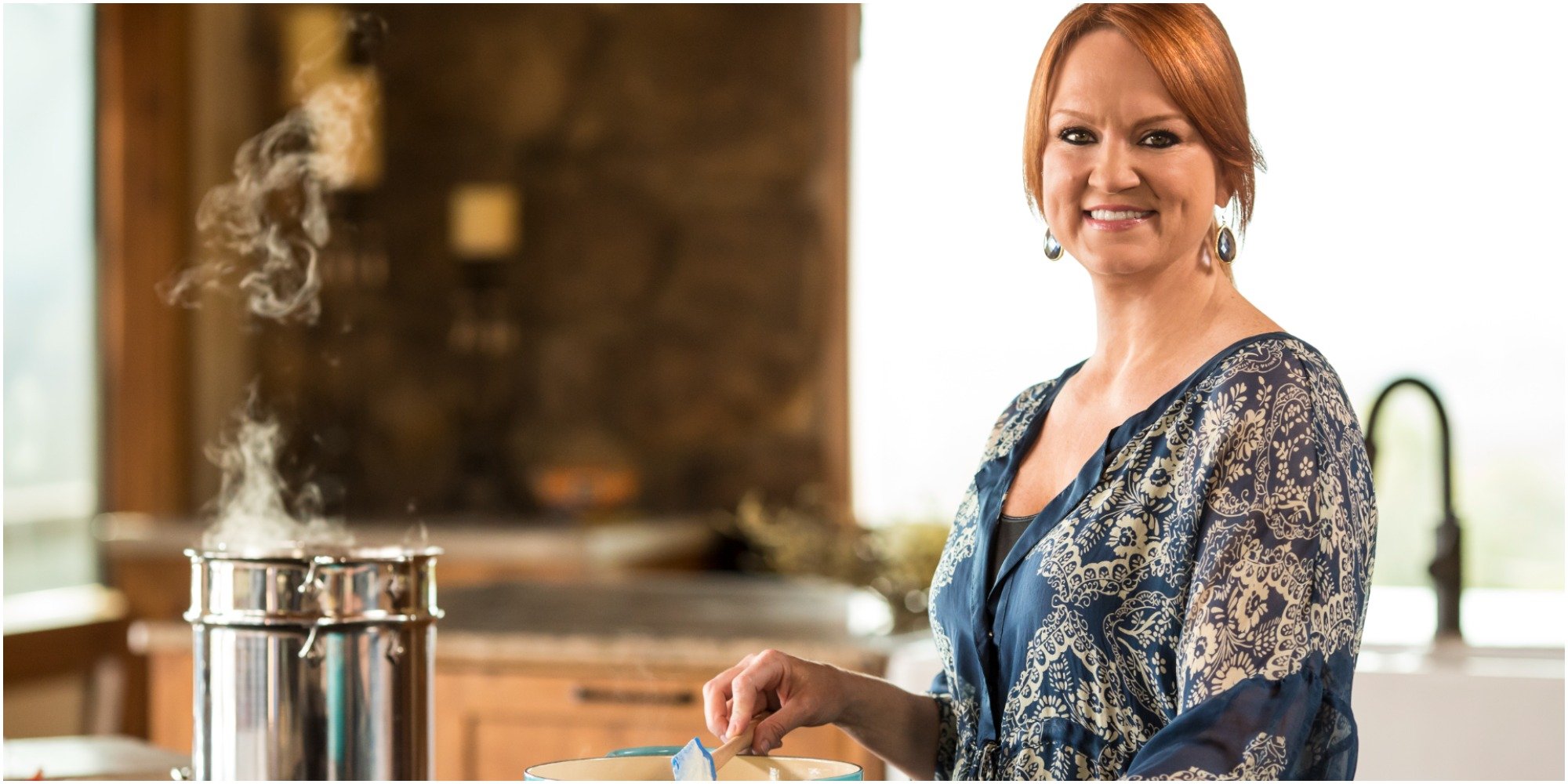 Drummond explains what walking tacos are on The Pioneer Woman show. "Walking tacos are just amazing," says Drummond on her show. "They always sell them at the concession stand of our football stadium. But it's basically a bag of corn chips. You cut it open, pile chili on top of the chips, add cheese and onion, and then you walk around and just eat it. It's like a corn chip pie with chili."
Ree Drummond's barbecue pork walking tacos
Drummond puts her own spin on walking tacos by making a barbecue pork version. "Holy moly, this is going to be amazing," says Drummond on The Pioneer Woman show.
Drummond starts by putting sliced onions, sliced jalapenos, and garlic cloves into a slow cooker. She says the jalapenos add a "kick" to the pork. Once she prepares the vegetable base, Drummond makes a rub for the pork. She starts with brown sugar, salt, pepper, and a tablespoon of chili powder. She says these flavors will make the rub spicy, sweet, and salty at the same time.
Preparing the pork
Next, Drummond sprinkles some of the rub over the pork butt. She explains this part of the meat is actually the pork shoulder. "This cut of meat is often called pork butt, so don't get confused," says Drummond. "It's called pork butt but it's actually pork shoulder."
For the next step, Drummond places the pork into the slow cooker, on top of the vegetables. She also adds the rest of the rub, making sure it gets on the sides of the pork. Next, Drummond pours in one bottle of barbecue sauce. She makes sure the sauce gets on top of the pork as well as the sides. She places the lid on the slow cooker and turns it to the low setting. Drummond says the pork needs to cook for six hours.
The Accidental Country Girl says you'll know the pork is done when you stick your fork in it, and the meat falls apart. "You barely have to give it any pressure at all," says Drummond. "It meets with no resistance. And that's when you know a pork shoulder or a brisket or any piece of slow-cooked meat is done. It just falls apart with two forks."
Drummond shreds the pork until it's broken into small pieces. Next, she opens a small bag of chips, cuts open the side, places some pulled pork inside the bag. She adds ranch dressing, French-fried onions, and green onions as a topping. You can find the complete ingredients and directions for Drummond's barbecue pork walking tacos here.
Ree Drummond's Dr Pepper pulled pork recipe
Drummond shared a spicy pulled pork recipe with her fans. She says the recipe came to her in a "vision." She tells her fans it might seem strange to cook pork in Dr Pepper, but it was worth it because the results were amazing.
"Cooking pork with Dr Pepper is bizarre, I know," says Drummond. "It came to me in a vision. And it resulted in a flavorful, moist shredded pork for everything from carnitas to nachos."
One thing Drummond likes about this recipe is that the meat can be used to make other meals. Some of the ingredients you'll need for this meal are onions, black pepper, and brown sugar. You can find the complete ingredients list and directions here.
RELATED: 'The Pioneer Woman' Ree Drummond's Embarrassing Moment During the First Episode
Follow Sheiresa Ngo on Twitter.