'The Pioneer Woman': Ree Drummond 'Begs' Ladd Not to Give Up Dr Pepper for Lent
The Pioneer Woman star Ree Drummond observes Lent, the 40 days before Easter, each year. The purpose of Lent is to give up something that means a lot to you. Drummond says Ladd usually gives up Dr Pepper. However, the Food Network cook says she 'begs' him not to make this choice. Here's why.
What Ree Drummond gives up for Lent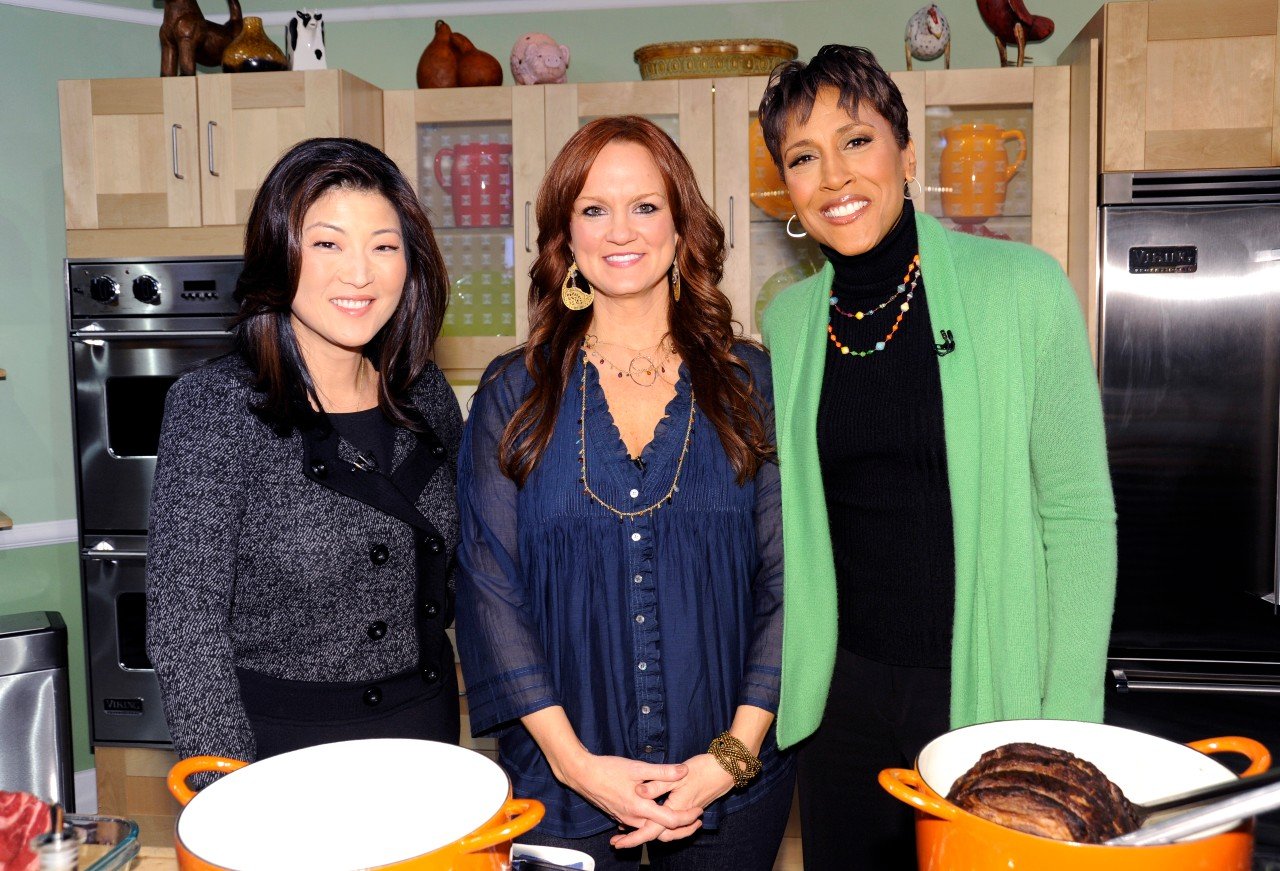 Drummond grew up Episcopalian, and she observes Lent each year. During the 40 days leading up to Easter, some Christians observe the holiday by giving up something they love.
Drummond says observing Lent is a way to remember the sacrifice Jesus made when he fasted for 40 days in the wilderness and was tempted by Satan. It's also a way to remember his sacrifice on the cross. In her book Frontier Follies, she says she grew up with the understanding that this is a time for "reflection, denial, and sacrifice."
Drummond mostly gave up sweets and junk food when she was a child. Some of the treats she took a break from were lemon drops, Cheetos, and chocolate. Now, she gives up alcohol.
The Food Network star says she's not a heavy drinker, but she does enjoy a glass of wine now and then. She would choose chocolate for her Lenten sacrifice, but she says it would probably be too easy because there are so many substitutes, like gummy bears and crème brûlée.
Why Ree Drummond 'begs' Ladd not to give up Dr Pepper
Drummond says Ladd didn't always observe Lent, but he began to follow her lead and started giving up something he loved. She says he started with sweets and junk food. However, during his third year of observing Lent, he decided to give up something he really loved—Dr Pepper.
Drummond says Ladd doesn't drink coffee or have any vices, so giving the beverage up was a big deal. For him, Dr Pepper is like his morning coffee. She says he drinks it at least four times a day, so this was a significant sacrifice for him. Ladd loves Dr Pepper so much that Drummond purchases it in bulk along with necessities such as toilet paper.
The Accidental Country Girl says she didn't know Ladd gave up Dr Pepper until she began to notice his personality change. She could also see from his facial expression that he was having a tough time with something. Drummond joked that she could see her "teddy bear" turn into a "grizzly with fangs."
The Pioneer Woman star decided to ask Ladd what was wrong, and that's when she found out he was fasting from Dr Pepper. Drummond says Ladd didn't say anything because the Bible teaches that believers should remain humble and not announce when they're fasting.
According to Drummond, Ladd is usually grumpy when he fasts from Dr Pepper, so she "begs" him not to give the beverage up for Lent. She told Ladd she thought his choice was "ambitious," but he managed to go 40 days without his favorite drink.
Ree Drummond doesn't want to give up coffee for Lent
Drummond loves coffee, so she doesn't want to give that up for Lent. It's the first thing she drinks in the morning. She also says she needs coffee so she can get through her day. For her, going 40 days without coffee would be very uncomfortable.
When Ladd suggested that she give up coffee for Lent, Drummond joked that what she chooses to fast from is her business. "Lent is between me and God," joked Drummond. "The nerve of some people."
Follow Sheiresa Ngo on Twitter.