'The Pioneer Woman': Ree Drummond's 'Best Dip Ever' Is a Genius Way to Use Leftover Cheese and Takes Seconds to Make
Ree Drummond has the perfect solution that uses up any bits of leftover cheese lurking in your refrigerator. Rather than toss them in the trash, The Pioneer Woman star found a way to make an incredible dip recipe and it couldn't be easier.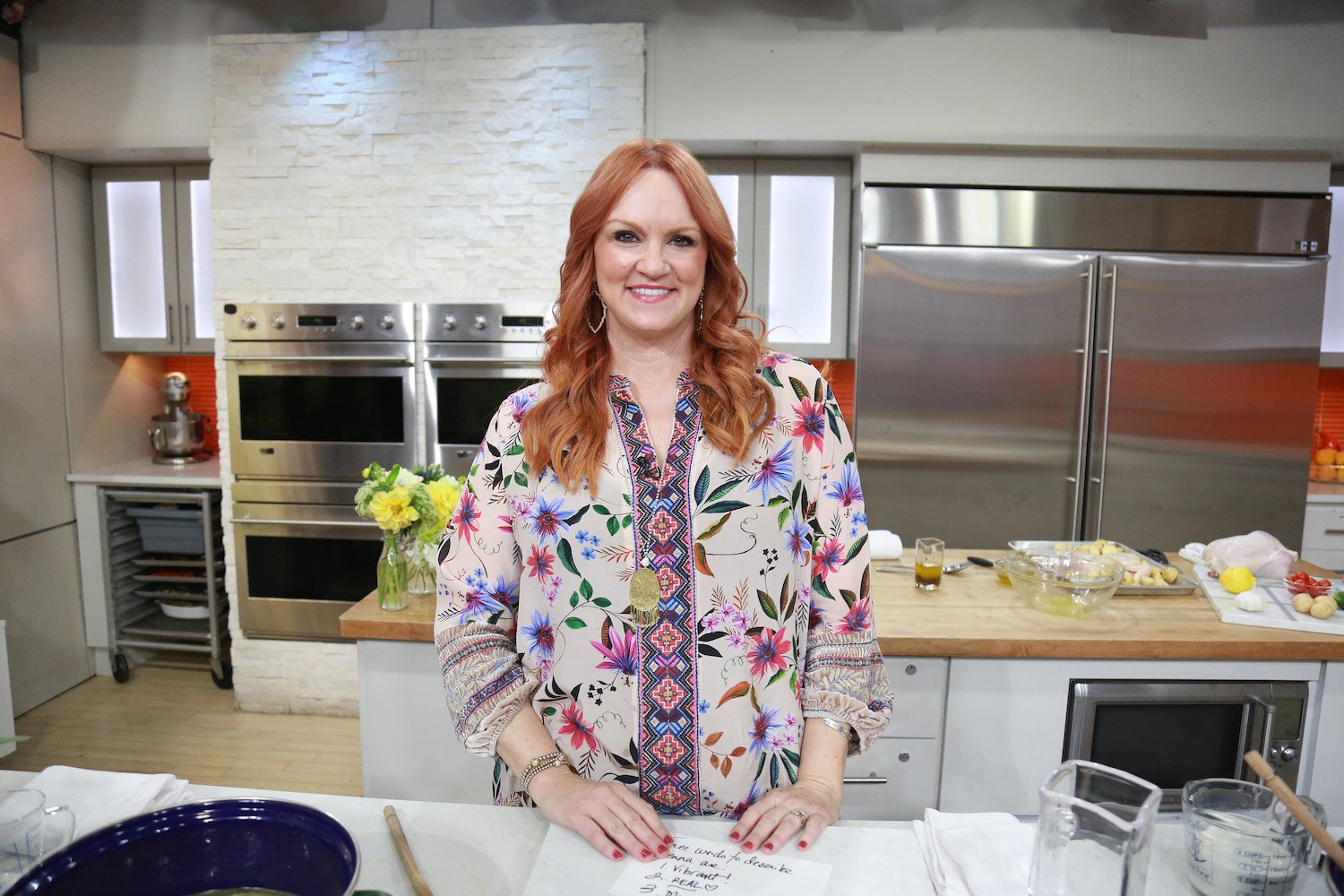 Ree Drummond challenged herself to use up leftovers
During an episode of The Pioneer Woman called "Waste Not, Want Not," Drummond said she was giving herself a challenge of "cooking with things that would normally be destined for the trash."
She raided the fridge and came up with a number of different recipes so she didn't have to throw anything away. Drummond made an easy frittata from food she saved from the trash and took "past-its-prime fruit" and turned it into leftover fruit bread.
The Pioneer Woman star noted how throw-away items like peels, stems, and bones could all be made into delicious recipes. She made crispy roasted potato peels, stir-fried broccoli stems, and chicken broth rather than tossing the peels and bones.
Drummond also made leftover pie crust scraps into different treats: cheese and chipotle crackers, cinnamon sugar cookie treats, and fried dough.
She also took her cheese scraps and created the easiest leftover dip recipe.
'The Pioneer Woman' star's 'best dip ever' is made from cheese she was about to throw away
During the episode, Drummond shared her easy recipe for the "best dip ever," which is made with leftover odds and ends of cheese. "You may not know this, but you can turn scrappy little bits of cheese into the most delightful dip," she said. "Prepare to be amazed."
The "recipe" involves putting any leftover bits of cheese into a food processor and adding a few ingredients to amp up the flavor.  
In the episode, Drummond put scraps of cheddar, gouda, parmesan, fontina, goat cheese, blue cheese, and cream cheese in a food processor. Then she added room temperature butter, minced garlic, white wine, salt, and pepper and blended everything together.
Drummond served the dip with the crackers she made from pie crust scraps.
The full recipe is available on the Food Network website.
Ree Drummond's easy dip recipe earns rave reviews
Fans are loving Drummond's leftover cheese dip, based on the reviews left on the Food Network recipe. "This dip is easy, economical, and tastes fantastic!" one satisfied fan wrote. "I use whatever cheese I have, trying to balance the more flavorful ones with the milder ones. I always have scraps because I like to try a variety of cheeses."
Another commenter shared, "Fun use of those old cheese chunks in the fridge! Loved it!!!"
One person noted, "Saw and just had to try it out. What a wonderful way to use leftover bits and pieces in my cheese drawer. I used feta, goat, cheddar, Swiss, pepper jack … FABULOUS!"
Another fan shared, "I was so excited to try this. We always have leftover cheese chunks. I never recall what they are because I don't save the labels. This recipe was awesome! So easy and delicious!"