'The Pioneer Woman' Ree Drummond: 'The Absolute Best' Sandwich She Made During COVID-19 Quarantine
Ree Drummond spent time trying out recipes during the pandemic. The Food Network star says "cooking shenanigans" took place in her kitchen.
The Pioneer Woman star Ree Drummond spent a lot of time cooking and trying out new recipes during the COVID-19 pandemic. The Food Network star says a lot of "cooking shenanigans" took place in her kitchen during quarantine. Here's "the absolute best" sandwich Drummond made while she was quarantined with her family.
How Ree Drummond learned to cook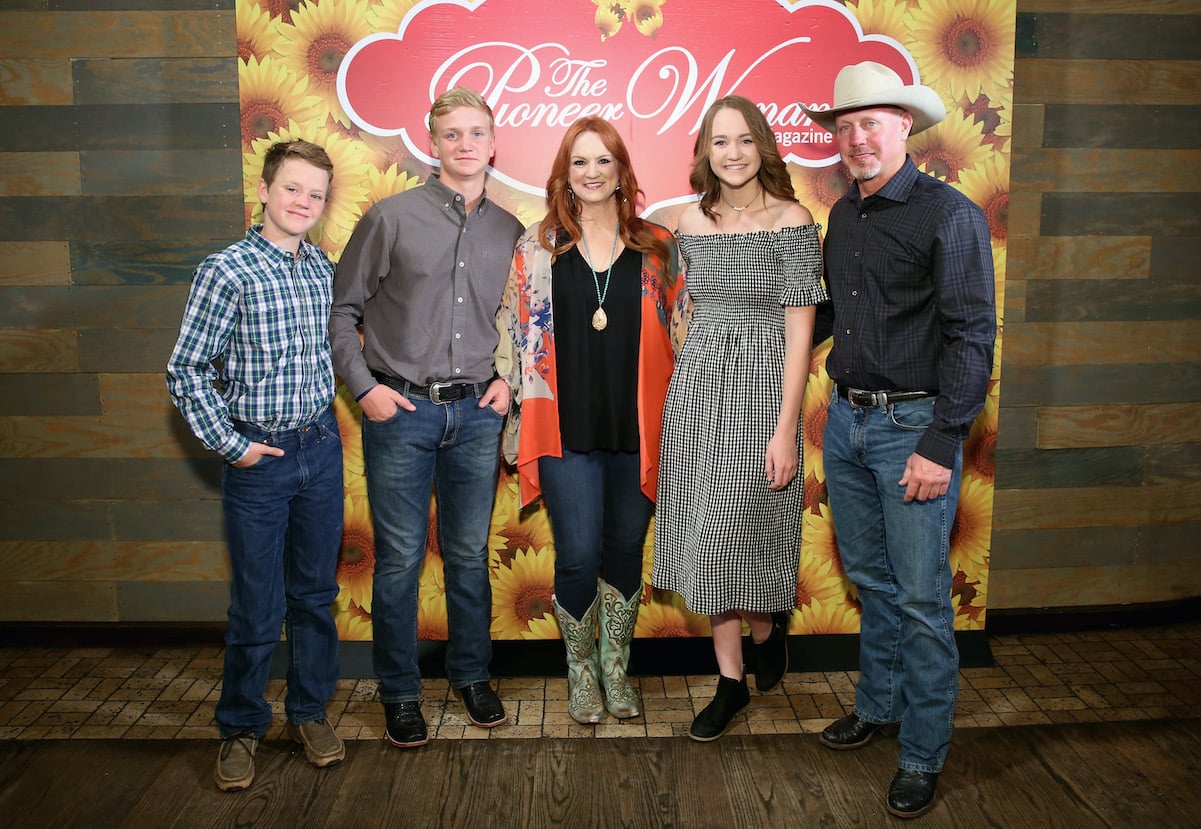 Drummond's crowd-pleasing recipes and her popular blog helped her become a Food Network celebrity. How did she learn to whip up the meals that catapulted her to stardom? On her website, Drummond reveals she didn't attend culinary school. Rather, she taught herself how to cook. So, if you have dreams of becoming a famous a TV chef, you don't necessarily have to receive formal training.
Drummond became interested in a culinary career because of her love of food. She told Parade magazine she enjoys eating. However, this wasn't the only reason she went into this line of work. The Accidental Country Girl explains her mother and mother-in-law inspired her get serious about cooking.
"I love to eat, and I always have," says Drummond. "My sister and I are the same. As soon as we finish a meal, we start thinking about what the next one is going to be. My mom was a really great home cook, and my mother-in-law cooked for crowds of cowboys and visitors. They were my main cooking inspirations."
The 'absolute best' sandwich Ree Drummond made during COVID-19 quarantine
Drummond sought refuge in her kitchen during the pandemic. During her time in quarantine, she whipped up some tasty meals, include a sandwich she describes as "blessed." In her book Frontier Follies, she says the sandwich was so good that it "received 5+ stars" from her family.
According to Drummond, one of the best parts of making this sandwich is that it can satisfy the hunger of a houseful of teenagers. She jokes you can make your kids do the dishes afterward. Read on for her recipe.
Ree Drummond's Drip Beef with Caramelized Onions and Provolone Sandwich Recipe
Ingredients:
1 chuck roast, about 4 pounds
1 tablespoon kosher salt
1 tablespoon freshly ground black pepper
4 tablespoons (½ stick) salted butter, plus more for the rolls
2 tablespoons vegetable oil
2 cups low-sodium beef broth
2 tablespoons minced fresh rosemary leaves
One 16-ounce jar pepperoncini, including juice
2 large yellow onions, halved and sliced
10 kaiser rolls, split
10 slices provolone cheese
Directions for Drummond's drip beef sandwich
Drummond lists more than one way to make this sandwich. One idea is to prepare the meal in a slow cooker. She shares the directions for this method on The Pioneer Woman website. If you would rather not use a slow cooker, you can find stove-top instructions on the Food Network website.
If you're looking for a vegetarian option, Drummond recommends swapping the beef with sautéed mushrooms. Also, make sure you leave enough time to make this dish. Although it takes roughly 30 minutes to prepare, it takes about five hours to cook on the stove top (8 hours in a slow cooker). This recipe yields 10 to 12 servings.
Follow Sheiresa Ngo on Twitter.