'The Pioneer Woman': Ree Drummond's Easy Blackberry Cheesecake Squares Have a Unique Crust
Ree Drummond has the perfect dessert for a potluck, party, or for your family — her easy blackberry cheesecake squares are a sweet treat with a unique crust. The Pioneer Woman star swaps out the typical graham cracker crumbs for something that's "a little bit more of a treat."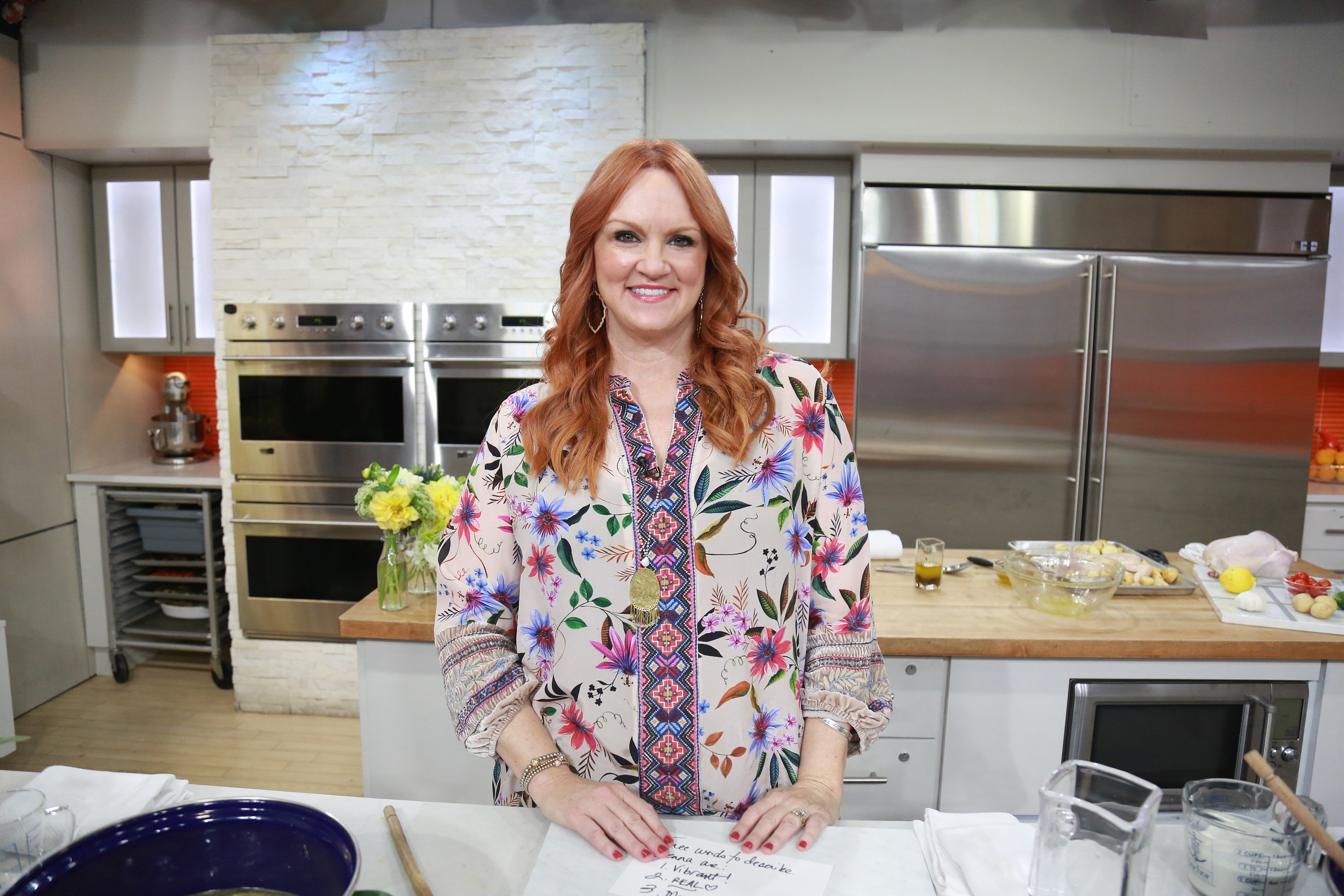 Ree Drummond's blackberry cheesecake squares don't have a typical crust
Drummond demonstrated how to make her blackberry cheesecake squares recipe on an episode of The Pioneer Woman. "Who doesn't love cheesecake?," she asked as she described her unique crust. "I'm using a package of vanilla wafers for the cheesecake crust."
She continued, "A lot of times I use graham cracker crumbs but there's just something about vanilla wafers — they're a little bit sweeter, a little bit more of a treat. And they make a delicious crust."
Drummond pulsed the wafers and pecans in a food processor, then drizzled in melted butter and pulsed again to combine the ingredients.
The Pioneer Woman star lined a pan with foil and sprayed it with nonstick baking spray. She spread the nut and cookie crumb mixture in the pan, using her hands to press the crust down.
Drummond loves this recipe for potlucks
For the filling, Drummond combined softened cream cheese, sugar, and vanilla in a mixer, whipping until the filling was fluffy. She added eggs and sour cream while the mixer was running to combine everything, then poured it over the crust.
"Usually when I make cheesecake I make them in regular round springform pans, but for potlucks, I always think that things should be in neat squares so when people go through the line they can easily serve themselves," Drummond noted.
She baked the cheesecake in a 350 degree Fahrenheit oven for 45 to 50 minutes.
Drummond made a blackberry topping for the cheesecake to make it a summertime treat. She put blackberries in a saucepan with sugar and water, brought them to a boil then simmered the mixture for five minutes. She made a slurry of cornstarch and water that she stirred into the mixture, boiling it for another minute to thicken the berries.
Once the blackberry topping cooled, she poured it over the cheesecake and put it in the refrigerator to set.
To serve, Drummond removed the cheesecake easily from the pan by lifting the foil out. She recommended a sharp serrated knife to slice the cheesecake into neat squares.
The full recipe is available on the Food Network website.
Ree Drummond offers a few pro-tips for the recipe
Drummond shared some of her tips for the recipe in a 2014 Pioneer Woman blog post, including how to easily line a 9 x 13-inch pan with foil. "I just use two pieces, wrap them sideways around the pan, and use my hands to smooth the foil in the surface of the pan," she explained.
She also offered up her solution for a "very common" cheesecake problem she doesn't usually worry about it — cracks. "One thing that helps is to put a pan of hot water into the preheated (350) oven about 10 minutes before you stick the cheesecake in," she noted. "Put it on the bottom rack and let the water make the oven environment a little humid, then stick in the cheesecake in the oven (on a separate rack) for 45 minutes."
Drummond continued, "After 45 minutes, turn the oven off, but do not open the oven door for another 10 minutes. After 10 minutes with the oven off and the door closed, open the door halfway and let the cheesecake sit in the oven for another 10-15 minutes."