'The Pioneer Woman': Ree Drummond Blames 'Brain Fog' for a Recipe Blunder but Fans Love It
Ree Drummond's fans love how she always keeps things real. The Food Network host may be a pro in the kitchen, but The Pioneer Woman star makes mistakes just like the rest of us. She chalks it up to "brain fog" and it's so relatable.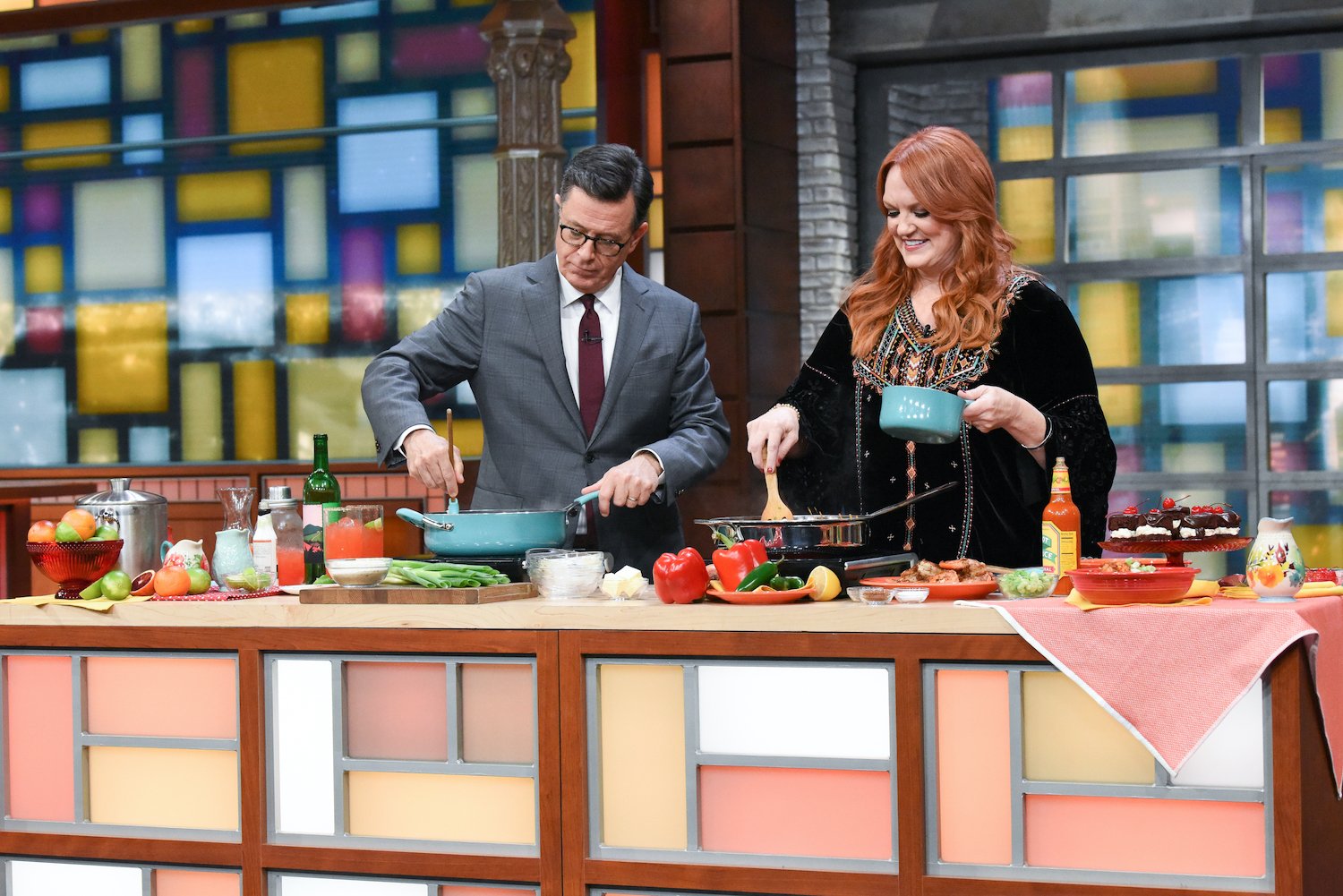 Ree Drummond explained her 'brain fog' moment
Ree shared a clip of her brain fog in action on her Instagram account. She captioned a video of her cooking with daughter Paige: "I've had a lot on my mind lately. Brain fog!! I blame brain fog."
In the video, Paige is by Ree's side as she demonstrates a curry bowl recipe, telling her daughter to allow it to cook for 10 minutes — but then notices she forgot to add the peas. Once those were added, Ree continues, "Let's let this cook, we'll clear everything away, and then we'll bring in the fixins for the curry bowl." But then she spots two other overlooked ingredients: garlic and ginger.
"So we're not on top of things," Paige remarks, with Ree interjecting, "Follow me for more cooking tips."

Then Paige dumps in the garlic and when she adds the fresh ginger, she taps the rubber spatula on the side of the pan and splatters it everywhere. "Paige!," Ree says as her daughter looks stunned by what just happened. In her defense, she says, "I did not think that was going to happen. It was an accident."
Ree's other daughter Alex, who was filming the episode, quipped, "So far Paige is the worst assistant. Let's see who can beat her."
Ree Drummond's fans love how real she is
Ree's fans loved that she shared her real moment with the world on social media. "Please keep filming episodes like this!!! The mistakes and no editing makes it more entertaining," one fan commented on the post.
Other fans chimed in as well, with one writing, "I love how real you are! You don't pretend to be anything other than yourself! You are a blessing to this world!"
Another fan shared how this moment was all-too-relatable. "This is me every day. Literally. Thanks for keeping it real and making the rest of us feel normal," they commented.
Many fans shared their love for Ree's honesty, with one person commenting, "It's nice to know you aren't perfect!! Thx for being vulnerable with us!!!"
'The Pioneer Woman' once made a 'true confession' on her show
Ree owns her mistakes, as she did when demonstrating how to make her Neopolitan cake recipe. The Pioneer Woman star used a white cake mix and added egg whites, oil, and water then used a hand mixer to blend it together. She divided the batter into three bowls so she could make a chocolate and strawberry cake batter, while leaving one plain.
Ree added freeze-dried strawberries that she pulsed in a food processor to one of the bowls. "It makes it the most intensely strawberry flavored cake batter," she shared about the easy add-in ingredient. She added cocoa to make one-third of the batter chocolate.
She alternated scoops of the different batters in a loaf pan to create the marbled Neapolitan cake, but after she baked it, she realized she left out an important ingredient. "I have a true confession to make," she admitted. "I forgot I was going to put a little drop of red food coloring in the strawberry version but I forgot. But that's OK. I just like to be upfront and honest with you guys about all of my foibles."
Once she glazed the cake with a ganache, she cut it to reveal her shortcoming — the strawberry cake portion didn't look very red. "Well, you can see where it might have helped to put a little bit of the red food coloring, but it's going to taste really intensely strawberry, I know that."
She added, "Definitely put red food coloring in the strawberry so you can see it."
RELATED: 'The Pioneer Woman': Ree Drummond Said She Learned a Big Life Lesson After 1 Challenging Moment With Ladd