'The Pioneer Woman': Ree Drummond's Blueberry Hand Pies Recipe Is the Perfect Portable Summer Dessert
Ree Drummond has the perfect summer dessert idea that is totally portable and so easy to make. The Pioneer Woman star's blueberry hand pies recipe even uses a store-bought shortcut that's a total time-saver.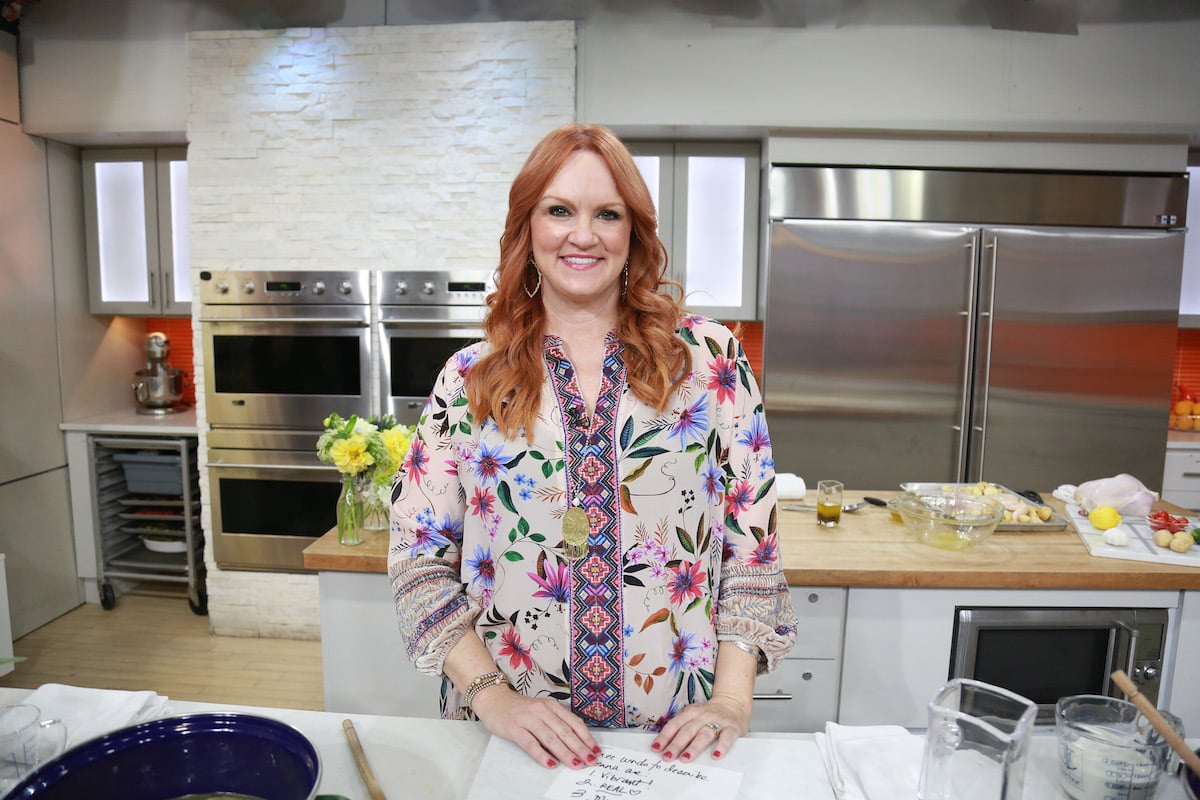 Ree Drummond makes a summer dessert that's great for on-the-go
Drummond demonstrated how to make her easy blueberry hand pies recipe during an episode of The Pioneer Woman. She was making a hearty tailgate lunch to deliver to the hardworking ranchers and needed a dessert that was "perfect to eat on the go."
She explained, "They're perfectly portable, really sweet, and they always do well with any crowd."
The Food Network host added, "Blueberry hand pies are so delicious. It's a really great dessert to deliver when you're outside. It's not very messy, all the fruit is inside a delicious pastry, and everyone around here loves blueberries."
How to make Ree Drummond's blueberry hand pies recipe
Drummond started by cooking blueberries and sugar in a saucepan until bubbling and juicy. She added a cornstarch and lemon juice slurry to thicken the berries, as well as lemon zest and vanilla. "Super easy," she said.
She cooked the berries until they were thick, then allowed the filling to cool.
Drummond worked on the pastry for the dessert by using an easy shortcut ingredient. "I'm using store-bought frozen puff pastry," she explained. "I let a few packages thaw in the fridge overnight and they are just right."
Drummond cut the pastry into squares, put a spoonful of filling in the center of each, then brushed the edge with an egg wash to "act as glue" and keep the pastry sealed during baking. Drummond folded the pastry from one corner to meet up with the opposite corner and crimped the edge with a fork.
The Pioneer Woman star placed the pies on parchment-lined baking sheets and brushed them with egg wash then baked them in a 400 degree Fahrenheit oven for 20 minutes. She allowed the hand pies to cool before drizzling them with a glaze made of powdered sugar, water, and vanilla.
"When it comes to desserts, you definitely don't want to take anything too messy," Drummond explained. "Don't ask me how I know this. Anything too sticky or drippy, certainly anything that melts really easily is not a good idea. Especially in the summertime."
She added, "Something like hand pies are great because all the messiness is inside. They're super easy to eat — they don't require a fork and knife and that's always a plus."
The full recipe is available on the Food Network website.
'The Pioneer Woman' star's dessert earns rave reviews
Based on the reviews left on the Food Network site, Drummond's blueberry hand pies are a hit. People raved, "These hand pies are delicious!," "Excellent and very easy to make!," and "Yum! A huge hit in my family."
One reviewer shared, "My wife made these tonight and they were absolutely phenomenal!! The lemon really comes through and cuts the sweetness a little. Super simple as well."
Other people shared how they switched up the recipe with other fillings. "I made these according to the recipe many times and love them! I have a few people not fans of blueberry, so have made it with multiple pie fillings and Nutella," one reviewer wrote.