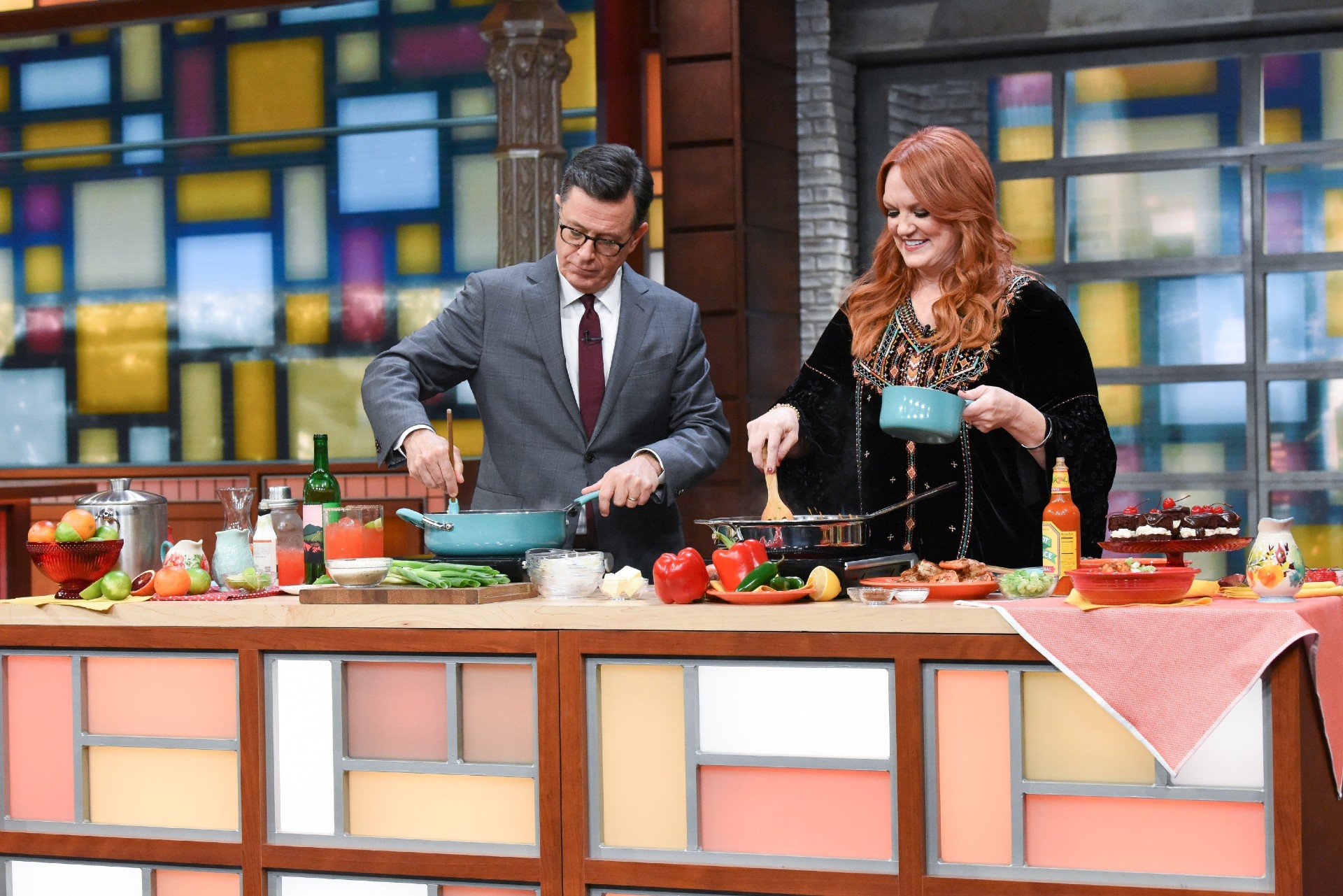 'The Pioneer Woman': Ree Drummond's Blueberry Nectarine Crisp Is the Perfect Summer Dessert
Ree Drummond has the perfect summer go-to dessert: a blueberry nectarine crisp. Full of flavor and color, her summer fruit crisp couldn't be easier to make and easily serves a crowd.
Ree Drummond shared an easy summer crisp dessert with fresh fruit of the season that's perfect for your next potluck or barbecue. The Pioneer Woman star's blueberry nectarine crisp is a summertime go-to that comes together quickly and can feed a crowd.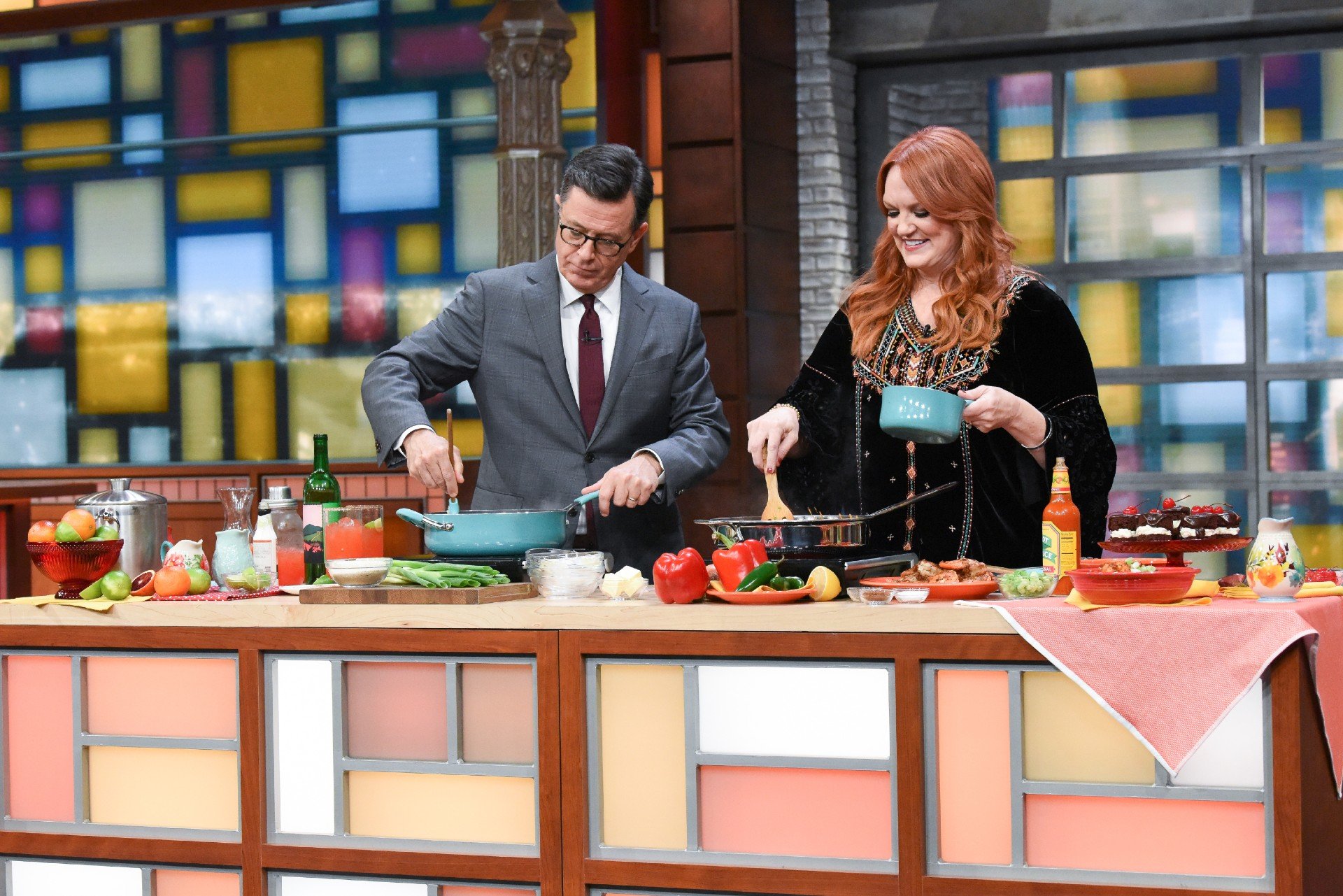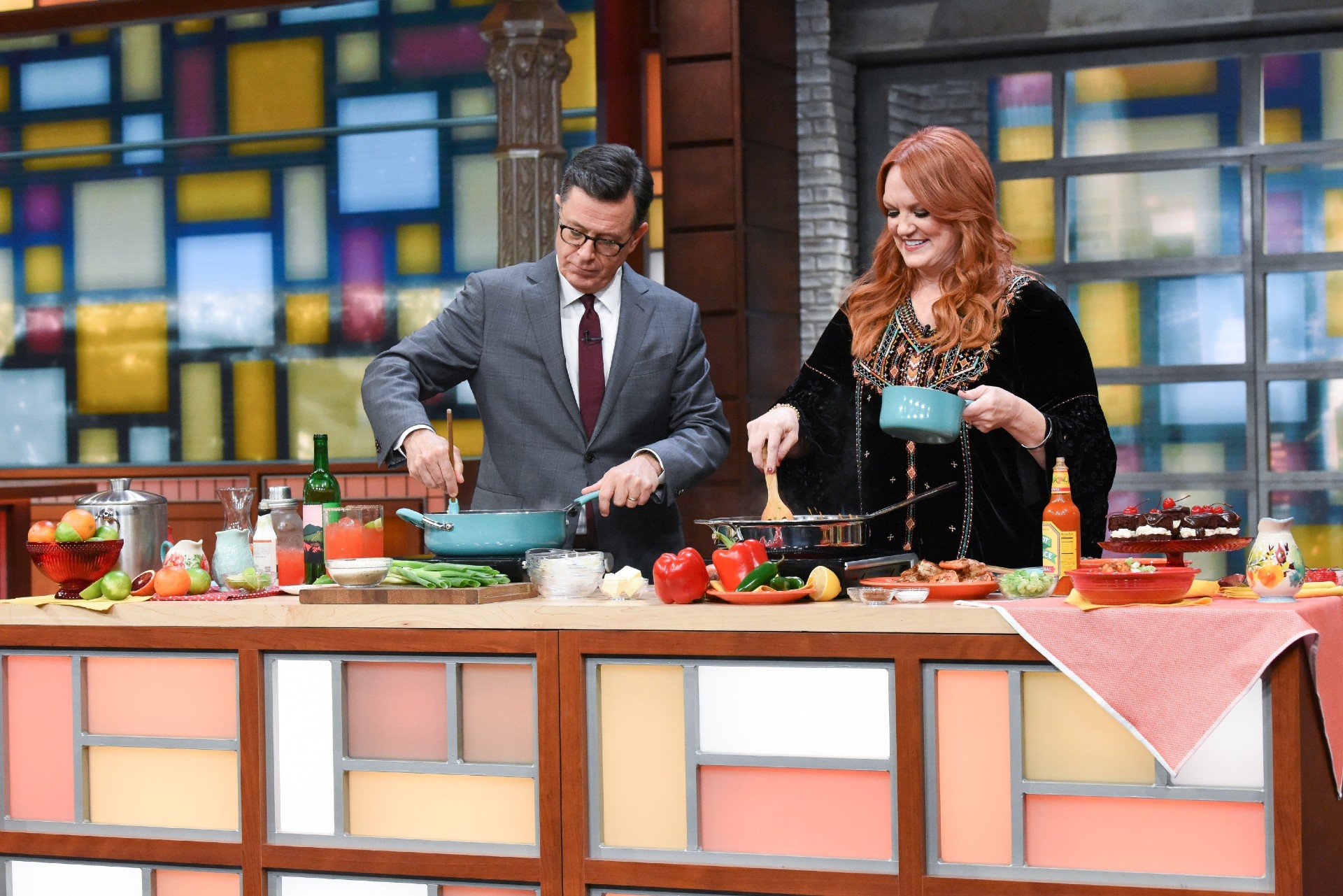 Ree Drummond makes an easy fruit crisp dessert
Drummond demonstrated how to make her blueberry nectarine crisp on an episode of The Pioneer Woman. She said the dessert is "always welcome at summer parties," calling the recipe "one of my gorgeous summer go-tos."
"In the summertime, especially, I like all my food to have the 'C' factor and 'C' stands for color," Drummond said. "One of my favorite desserts to make in the summertime is fruit crisp. There's no limit to the combinations you can use. I'm gonna whip up a nectarine blueberry crisp. It is delicious and it's bursting with colors … I absolutely love it."
She placed sliced nectarines and blueberries in a bowl with sugar, lemon juice, salt, and corn starch. Drummond stirred everything together to make sure it was well combined. "Fruit crisp is really the quintessential summertime dessert around here," she said. "There's no limit to the fruits you can use."
The Food Network host put the fruit in a buttered 9 x 13-inch dish and made an easy crumb topping. "That's why it's called crisp — because it bakes with this beautiful crust on top," she said. "It is out of this world."
'The Pioneer Woman' star's fruit crisp has an easy topping
For the topping, Drummond stirred together flour, sugar, brown sugar, salt, and old-fashioned oats in a bowl.
She cut two sticks of butter into small pieces and added it to the flour and oats mixture. Then Drummond used a pastry cutter to work the butter into the dry ingredients until it resembled coarse crumbs. She added chopped pecans for extra crunch and orange zest.
"Fruit crisp is something I always make at our Fourth of July gathering because you can make a big pan of it," she explained. "I usually bake it earlier in the day. Crisp is delicious whether it's piping hot out of the oven or at room temperature."
The Food Network host poured the topping over the fruit and dotted the top with butter. "It'll really send the crisp over the top," she said. "It'll make it nice and golden." Drummond covered it with foil, baked the dessert in a 350 degree Fahrenheit oven for 30 minutes, then uncovered the pan and baked the crisp for another 30 minutes.
She whipped heavy cream and sugar in a stand mixer until fluffy then topped the dessert with the whipped cream.
"I'm going to be serving this crisp all summer long," Drummond said. "You should try it too — you'll have a lot of happy people in your world."
The full recipe is available on the Food Network website.
Ree Drummond's crisp recipe earns glowing reviews
Drummond's crisp recipe earned plenty of positive reviews on the Food Network site. "Saw this and had to try it. It is outstanding and the blueberries combined with the nectarines is a really good combo," one person shared. "LOve the topping. Big hit in my house."
Another reviewer wrote, "A delicious and easy recipe to make! The fresh orange juice and zest make the dish!"
"This was amazing! I substituted peaches for the nectarines and it was perfect," another person noted. "Also, don't leave out the orange zest! It takes it over the top!