'The Pioneer Woman': Ree Drummond Gives Boring Caesar Salad a Delicious Upgrade
Ree Drummond's caesar salad recipe swaps out typical croutons for little 'not knots' of garlic fried dough. The dish is served at 'The Pioneer Woman' star's Pawhuska pizza restaurant.
Ree Drummond makes a boring Caesar salad a little more special with the addition of a pizza restaurant favorite. The Pioneer Woman star makes simple garlic knots that replace croutons and amp up the flavor.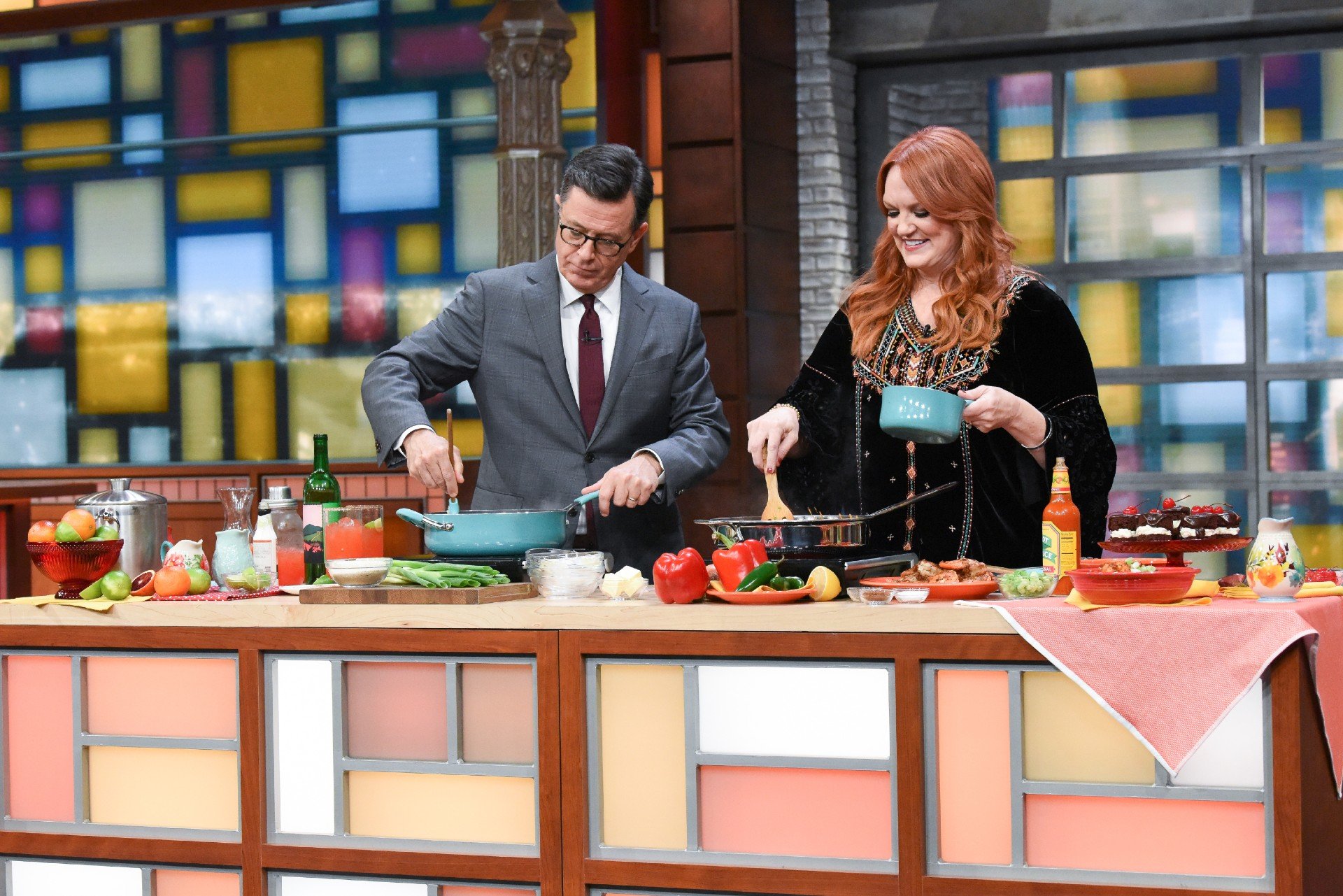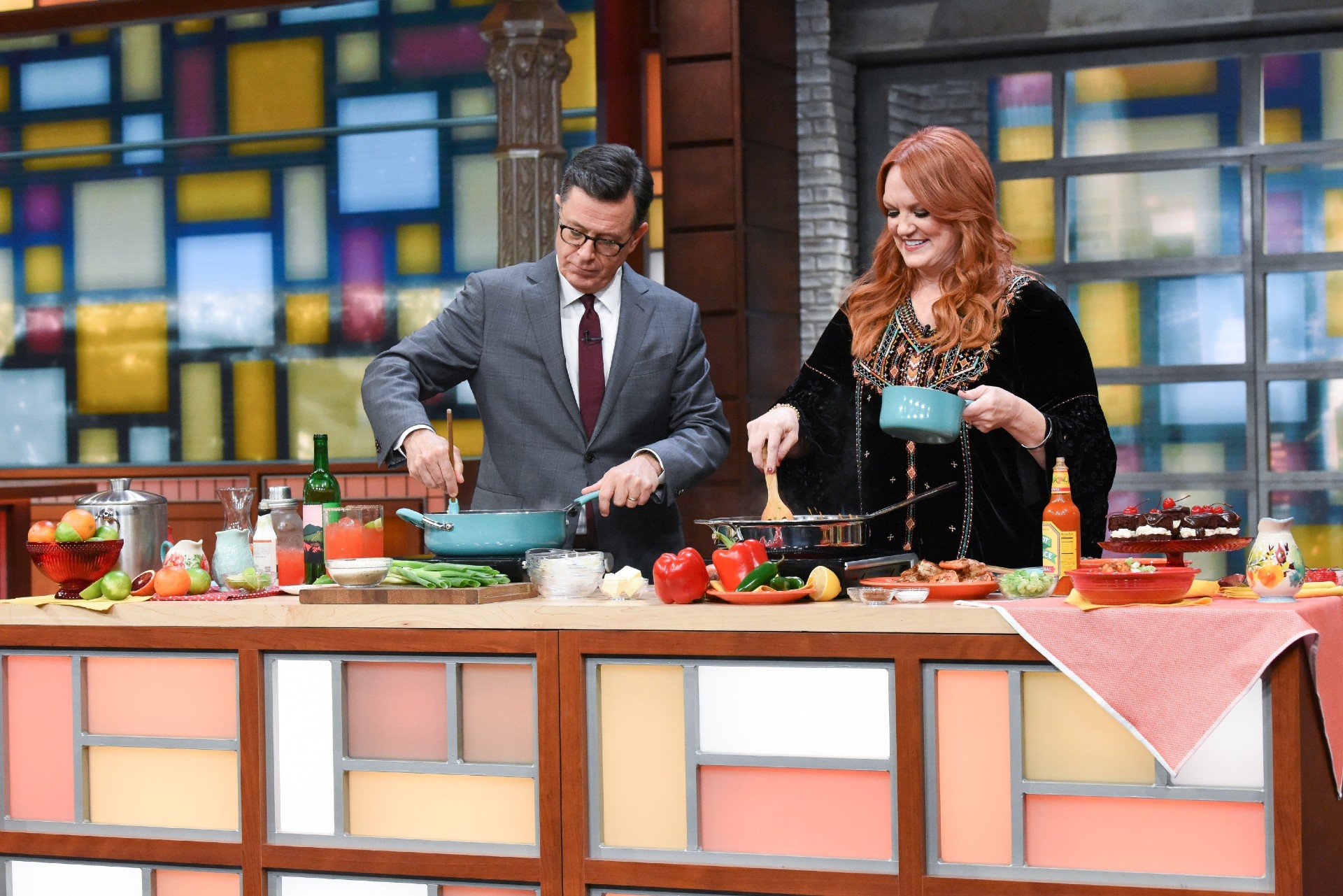 Ree Drummond's Caesar salad is on the menu at her pizza place
Drummond demonstrated how to make her easy Caesar salad on an episode of The Pioneer Woman featuring recipes from her P-Town Pizza restaurant in Pawhuska, Oklahoma.
"You never know where life is gonna take you. Ladd and I just opened a pizza place in our small town and it has been so much fun," she said. "So I thought it would be great to share some of my favorite recipes from our pizza restaurant."
Drummond continued, "We don't just have pizza at P-Town, we also have great salads. People really seem to like the Caesar. It happens to be my favorite. It's really fresh and flavorful — but then adds a special touch. We put garlic 'not knots' on top of it."
The Food Network host added, "You heard me. We really know how to celebrate the healthiness of a salad — we top it with a fried dough."
Ree Drummond makes an easy Caesar salad dressing
Drummond started by making a salad dressing. "Every Caesar salad needs a great dressing," she said.
The Pioneer Woman star combined anchovy paste, minced garlic, Dijon mustard, lemon zest and juice, Worcestershire sauce, and mayonnaise in a food processor and pulsed together the ingredients. She added egg yolks and blended the mixture again and, while the machine was running, she slowly drizzled in olive oil. Drummond added grated parmesan, salt, and pepper, and gave the dressing another blend.
She cut romaine lettuce, placed it in a bowl, and added half of the dressing. "This is actually almost identical to the dressing that I've made my whole life," Drummond said. "But I added some mayonnaise to give it a little bit of creaminess."
She tossed the dressing with the lettuce and added shaved parmesan on top. "Caesar salad and I go way back," the Food Network host noted. "It happens to be the thing I most order from hotel room service whenever I'm traveling."
She added, "I really like to generously coat the leaves in dressing. There's nothing worse than getting a Caesar salad and being disappointed by how little dressing there is. Just wait until you see this salad with the garlic knots on top."
'The Pioneer Woman' star makes easy 'not knots' to top the salad
After plating the salad, Drummond moved on to making the fried dough "not knots." She explained, "Now, these just look like simple little balls of dough but don't let them fool you. They are absolutely going to turn into the best little things you've ever tasted."
She made an easy pizza dough, pinched off pieces, and rolled it into balls, then fried the "not knots" in a large pot of oil. Drummond removed them from the oil and placed them on a paper towel-lined sheet pan.
Drummond coated the knots with garlic butter and grated parmesan cheese, then placed the fried dough on top of the Caesar salad. "You cannot believe how delicious these not knots are," she said. "You can also do a sweet version of the not knots and just toss them in cinnamon sugar."
The Pioneer Woman star served the remaining knots with a pizza sauce for dipping. "These make a great little snack for kids if they're having friends over," she said. "A great snack for you if you're home by yourself and just want to indulge."
The full recipe is available on the Food Network website.