'The Pioneer Woman': Ree Drummond Calls Cajun Chicken Pasta Recipe a 'Longtime Obsession'
Ree Drummond loves this Cajun chicken pasta recipe so much. Best of all, her 'longtime obsession' meal takes just 15 minutes to make.
Ree Drummond is such a fan of her Cajun chicken pasta recipe, she said "it's a longtime obsession." The Pioneer Woman star makes the whole filling meal in just 15 minutes.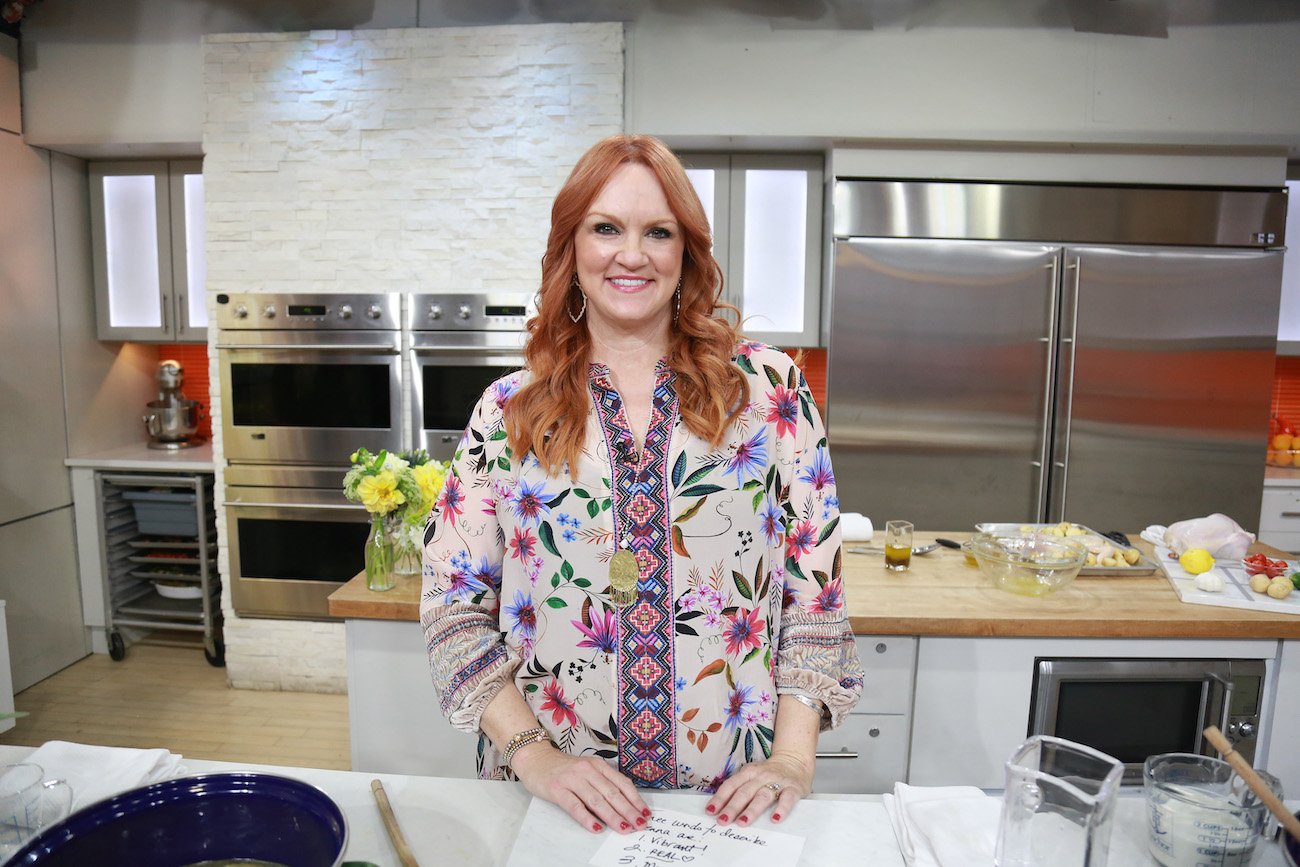 'The Pioneer Woman' star adds Cajun flavor to her chicken pasta recipe
Drummond wrote about her Cajun chicken pasta recipe in a 2011 blog post on The Pioneer Woman website. "Just a good ol' basic, hearty, filling, satisfying, and oh … delicious chicken pasta dish with the zip of Cajun spice," she noted in the post.
"This really is one of my favorite recipes here on The Pioneer Woman Cooks, and I regularly hear from people who've made it with great success," Drummond wrote. "Crowd-pleaser!"
She went on to explain, "This is an exceedingly yummy, decadent pasta dish with chicken, vegetables, and lots and lots of scrumptious carbs. It's a cinch to throw together, and if you don't have prepared Cajun spice in your cabinet, you can just throw a few spices together to make your own combination."
The Pioneer Woman star recommended a combination of cayenne pepper, paprika, white pepper, and garlic or onion powder for the seasoning.
Ree Drummond called the chicken pasta recipe 'a longtime obsession'
While making a Mexican spin of the chicken pasta dish on an episode of The Pioneer Woman, Drummond confessed her love for the Cajun version.
"This is sort of a play on my Cajun chicken pasta, which is a longtime obsession of mine," she noted.
To make her Cajun chicken pasta, she slices bell peppers and red onions, dices Roma tomatoes, and minces garlic. She cuts chicken breasts into cubes and sprinkles them Cajun spice.
After Drummond heats butter and olive oil in a skillet, she adds the chicken in a single layer and cooks it for 1 minute, then flips and cooks the other side for 30 seconds. "You want to get the chicken as brown as possible in as little time as possible," she wrote in her blog post. The Food Network host removes the chicken from the pan and repeats the process with the remaining chicken pieces.
Then she heats more olive oil and butter and adds the onions, peppers, tomatoes, and garlic, sprinkling on more Cajun spice. Drummond cooks the vegetables over high heat for a minute and removes everything from the skillet.
'The Pioneer Woman' star adds creamy richness to the pasta sauce
Drummond works on making a flavorful sauce, first adding wine and chicken broth to the skillet and stirring to scrape up the brown bits from the bottom of the pan.
"Cook it on high for a few minutes, allowing the liquid to reduce by about half," she wrote in her blog post. "It should get slightly thicker and will be nice and deep brown in color."
She reduces the heat, adds heavy cream, and whisks everything together. Drummond adds the chicken and vegetables to the pan, allows the sauce to bubble, and adds black pepper.
Finally, Drummond adds cooked pasta to the skillet and tosses everything together before serving it. Her blog post notes, "Fettuccine is best for this one."
The full recipe is available on the Food Network website.