'The Pioneer Woman': Ree Drummond's Calamari Flatbread Pizza Is an Easy 15-Minute Meal
Ree Drummond has a number of 15-minute meal ideas, including a flatbread pizza recipe with a seafood twist. The Pioneer Woman star breads and fries calamari and uses a store-bought flatbread to make the quick pizza.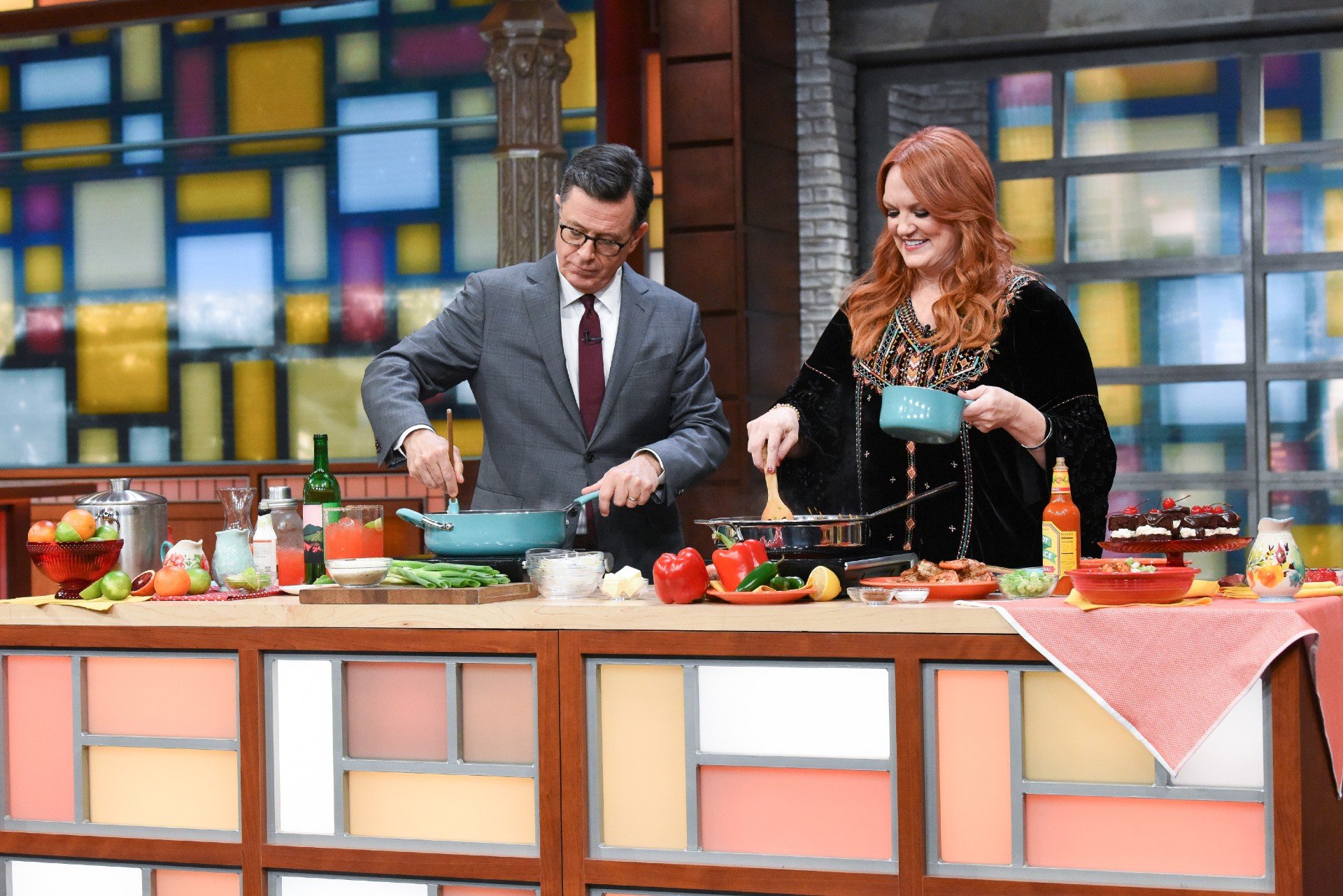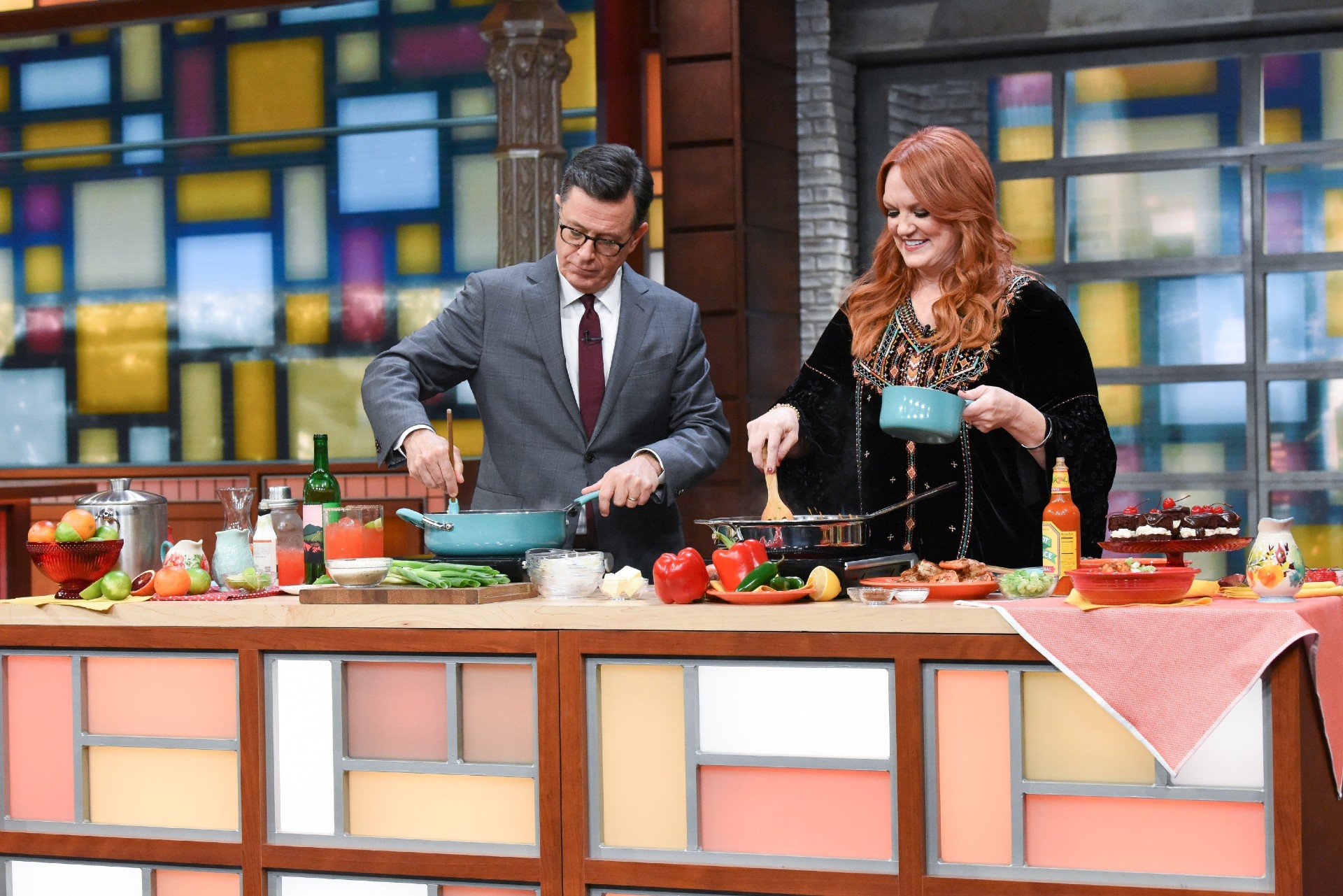 Ree Drummond's easy flatbread pizza recipe is perfect when you're short on time
Drummond made the calamari flatbread recipe on an episode of The Pioneer Woman dedicated to quick dinner ideas. "I like to use store-bought flatbread as a quick alternative to pizza and it is always a hit on the ranch," the Food Network star explained.
She brushed naan flatbread with olive oil and baked them in a 375 degree Fahrenheit oven for 12 minutes. "This whole recipe doesn't take much longer than that and that really makes me happy," Drummond said.
"So how does this sound? Fried calamari flatbread — it's a combination of crispy fried calamari, a really flavorful sauce, and soft flatbread, fresh out of the oven," she added. "There is so much going on with this and I love every single bit of it."
'The Pioneer Woman' star made an easy pizza sauce and fried the calamari
Drummond made an easy sauce that's not your typical pizza topping. She mixed together mayonnaise, parsley, capers, and lemon zest in a bowl.
She cut the lemon in half and squeezed some of the juice into the sauce, then seasoned it with salt. "It looks positively perfect," she remarked.
For "the star of the show," Drummond used an assembly line process to bread calamari rings and tentacles. She first dropped a few pieces of the seafood in a mixture of flour, seafood seasoning, salt, and pepper, then dunked the calamari in an egg and milk mixture. Finally, she pressed the pieces into a plate of panko crumbs. "Nothing complicated about this at all," she said.
Drummond finished breading the calamari and placed them in an inch of peanut oil heated to 375 degrees, let them cook for a minute and a half, then removed the calamari from the oil. "As you can imagine, it doesn't take very long for the calamari to be totally cooked," The Pioneer Woman star said. "You just want those panko crumbs to be nice and golden before you take them out of the oil." She squeezed more lemon juice over the top and gave them a sprinkle of salt.
Drummond assembled her easy flatbread pizzas using healthy toppings
Drummond removed the flatbread from the oven. "If you don't want to spend time making a homemade pizza crust, this naan bread is such a great shortcut," she said.
To assemble the pizzas, Drummond spread a layer of the sauce on the flatbread, then added finely shredded lettuce, thinly sliced cucumber, quartered cherry tomatoes, and the calamari on top.
To finish the dish, she added a bit of heat with a few dashes of hot sauce and squeezed lemon over the pizzas.
The full recipe is available on the Food Network website.
RELATED: 'The Pioneer Woman': Ree Drummond's French Bread Pizza Is the Perfect Weeknight Dinner