'The Pioneer Woman': Ree Drummond's Campfire Beans Reminds Fans of Her Mother-in-Law Nan
Ree Drummond has made hundreds of meals throughout her 29 seasons as the Food Network's The Pioneer Woman star. She has also taped close to 300 episodes of her series. However, while every installment delivers a different food perspective to fans, some episodes are more memorable than others. During season 2, one episode in particular introduced fans to a family member who would become a viewer favorite: Nan Drummond, Ree's mother-in-law.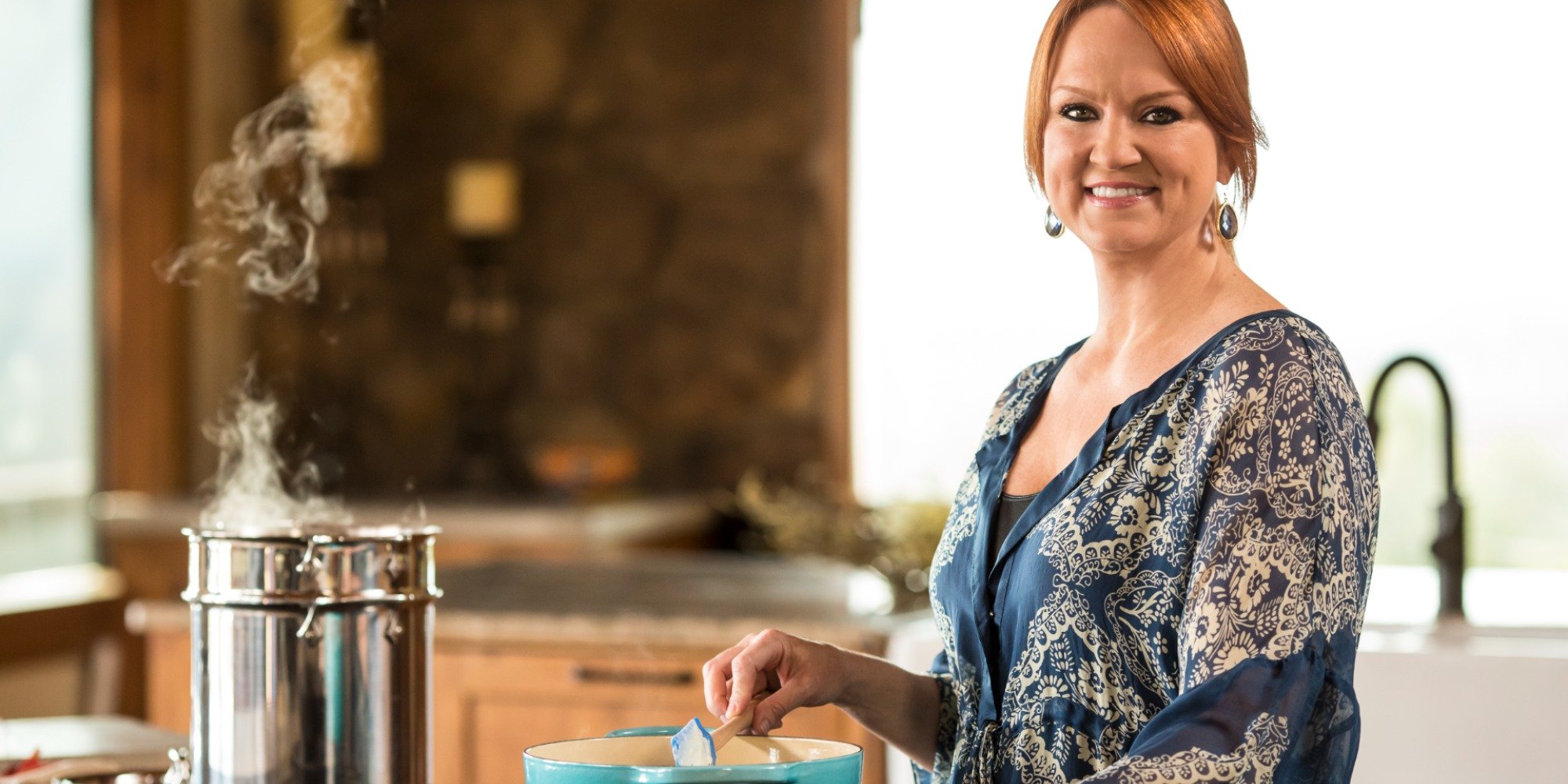 The episode that introduced Nan to fans
A favorite episode occurred during season 2. Episode 6 introduced Nan to viewers and showed how the family spent time together when they were not working on their cattle ranch.
Titled "Camping at the Creek," the Drummond children and their cousins had fun during an overnight adventure with their grandmother. According to a blog post on The Pioneer Woman website, Ree wrote this was an annual activity.
"My husband's blessed mother does this at least once a year. It's her special time with her grandchildren," Ree wrote of the warm family memory.
"They fish and play and build a fire, and they talk and lie back and look at the stars. They hear coyotes and owls and imagine bears that aren't there. Marlboro Man and I enjoy a night alone in our house while looking at our watches and placing bets on how long it will take before one or more kids show up wanting to sleep in the heated (or air-conditioned, depending on the season) house."
Campfire beans are closely associated with Nan and these memorable trips
Ree cooked a meal that included Skillet Cornbread, Smores with variations, sausages and barbeque sauce, and Campfire Banana Boats in the episode. However, her recipe for campfire beans came across as one of the most satisfying and closely associated with Nan Drummond.
In the episode, Drummond prepared the food at home and delivered it to the site, where it was warmed over an open fire and fed to the hungry campers. The meal looked mouthwateringly good.
Campfire beans include the following ingredients: pinto beans, ham hock, garlic, red bell peppers, onion, chili powder, black pepper, and salt.
The delicious mixture is cooked for at least three hours until the beans are very tender and flavorful.
Ree Drummond recalled those happy times with Nan
Ree recalled those happy times her children experienced with Nan and their cousins in her blog post.
"I was so happy that we were filming the cooking show at the campout time so that the cameras could capture it. My favorite episodes are the ones where my kids and family are more the focus, and this camping episode fits that bill," she wrote.
Nan died in 2018 after a cancer battle. Ree honored Nan on Instagram. She spoke lovingly of her mother-in-law.
"Nan. My mother-in-law, my husband's mom, my children's grandmother, my friend. We lost her last night, and I'm not sure any of us know quite what we're going to do without her. She was magnificent," Drummond wrote.
Ree Drummond's recipe for Campfire Beans can be found on The Food Network website.
The Pioneer Woman airs Saturdays at 10 a.m. EST on the Food Network.
RELATED: 'The Pioneer Woman': Ree Drummond's Chicken and Dumplings Is 'Comfort Food Like No One's Business'