'The Pioneer Woman': Ree Drummond's Carne Asada Is a 'Drummond Favorite'
Ree Drummond makes flavorful carne asada with a flavorful marinade that's so easy to pull together. 'The Pioneer Woman' star pairs the delicious grilled flank steak with glazed shrimp for a surf and turf platter.
Ree Drummond makes a delicious carne asada recipe that's grilled to perfection and pairs well with grilled shrimp for a surf and turf platter. The Pioneer Woman star shared her easy marinade that gives the meat amazing citrus flavor.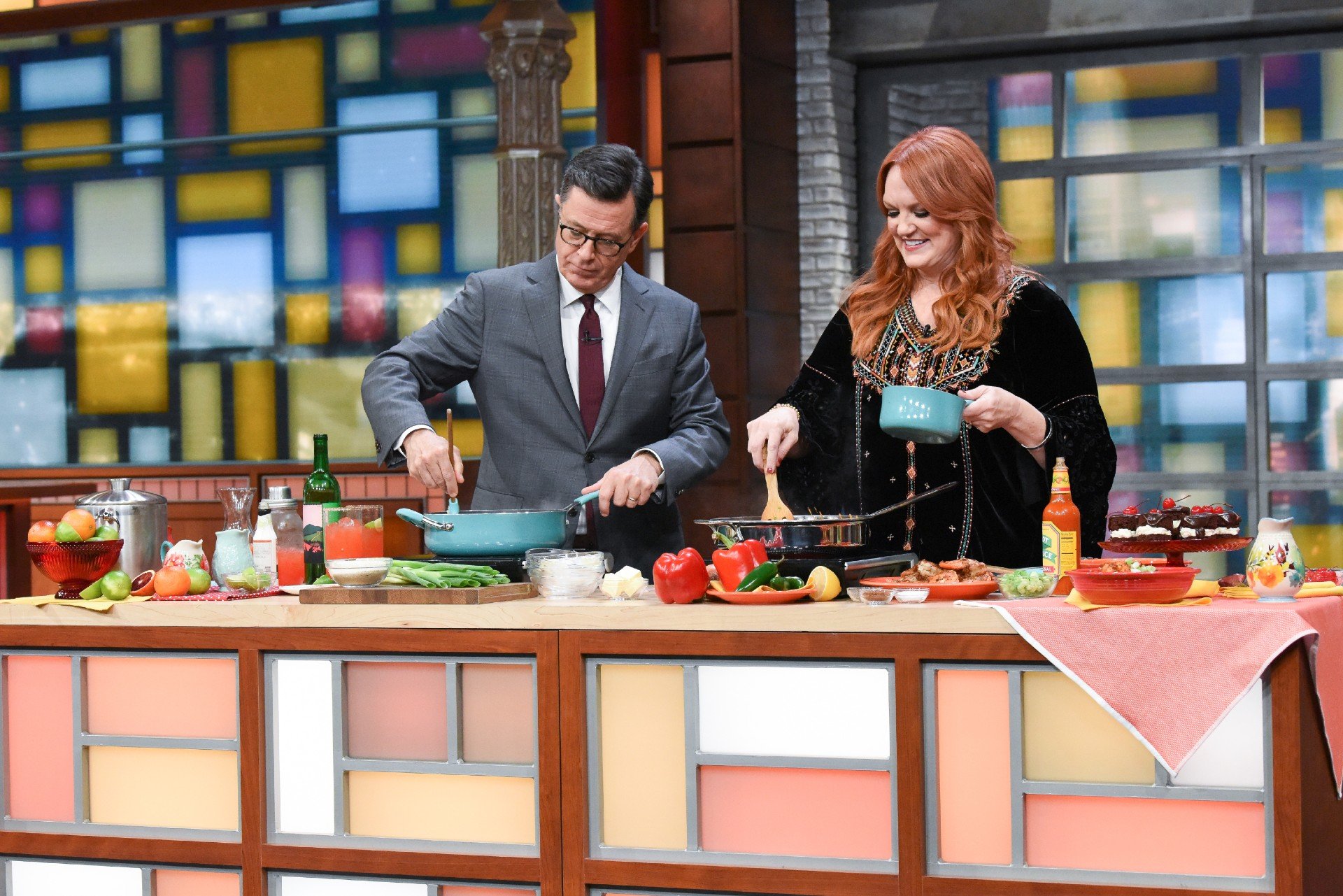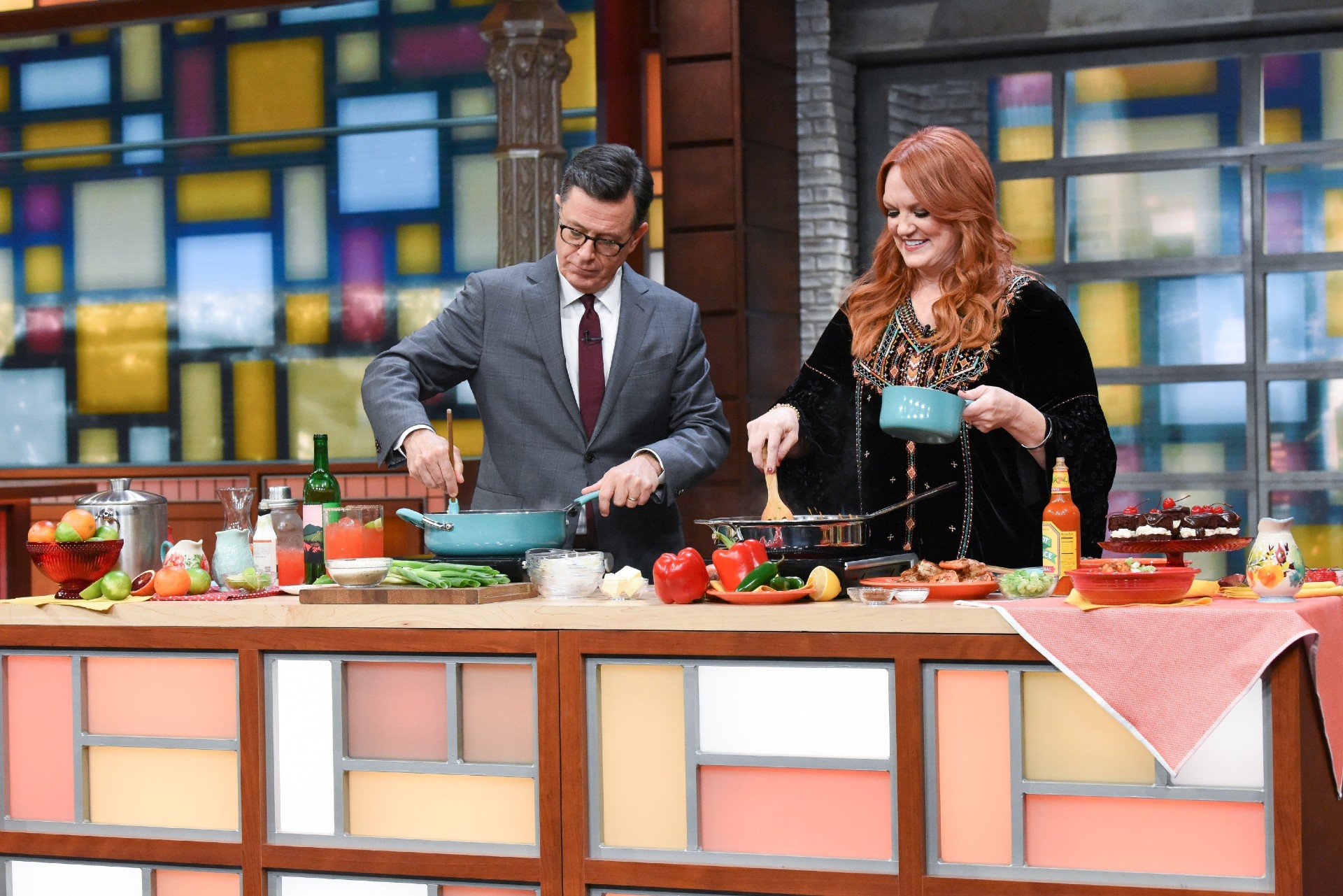 Ree Drummond calls carne asada a grilled family favorite
Drummond demonstrated how to make her carne asada recipe on an episode of The Pioneer Woman. She was "making a Mexican-inspired family dinner and everything's grilled," she said, calling carne asada "a real Drummond favorite."
The Food Network host combined the meat with grilled glazed shrimp for a surf and turf platter with a side of corn and squash salad she noted is "as colorful as it is delicious."
"The Drummond family loves grilled foods so I thought it would be great to make an entire dinner on the grill tonight," she shared. "To give it a little twist, everything has a little bit of a Mexican angle. And, to give it another twist, I'm grilling it on the indoor grill — cheating a little bit."
'The Pioneer Woman' star's carne asada recipe starts with a marinade
Drummond shared, "I am making carne asada which is a fantastic Mexican dish to make on the grill. I'm making a marinade because the carne asada is going to be with skirt steak and that is always better if you let it marinate for a bit."
She combined orange juice, lime juice, serrano pepper, garlic cloves, Mexican oregano, cilantro, olive oil, honey, salt, and pepper in a blender. "Very simple and I love the smell," she said, referring to the mixture as "heaven, basically."
"Most carne asada marinades use some kind of citrus juice," Drummond explained. "It kind of helps break down the toughness of the meat and the flavor is really good."
She put two skirt steaks in a zip-top bag and poured the marinade over it, sealed the bag, and placed it in the refrigerator for at least an hour but not more than 6 hours.
Drummond preheated the grill over medium-high heat, sprinkled the steak with salt and pepper, and grilled it for 4 minutes per side.
After cooking the meat, she placed it on a cutting board and allowed it to rest for 5 to 7 minutes. She sliced it against the grain and placed it on a platter.
Drummond's chipotle glazed shrimp completes the platter
Drummond made a glaze for shrimp that she quickly grilled and added to the platter with the carne asada. She whisked together adobo sauce from a can of chipotle peppers, lime zest, green onions, honey, and olive oil.
"You see some repeating from the carne asada marinade to the shrimp glaze," she explained. "Everything's kind of beautifully connected. It all goes together."
She preheated a grill over medium-high heat. Then she put shrimp onto soaked wooden skewers, about 5 shrimp per skewer, and brushed on the glaze. Then Drummond grilled the shrimp for 2 minutes per side until cooked through, brushing with glaze while cooking.
The full recipe is available on the Food Network website.