'The Pioneer Woman': Ree Drummond's Carrot Cake Recipe Is an 'All-Time Favorite'
Ree Drummond makes an easy carrot cake that's perfect for spring. It's topped with a traditional cream cheese frosting loaded with chopped nuts for an extra special touch.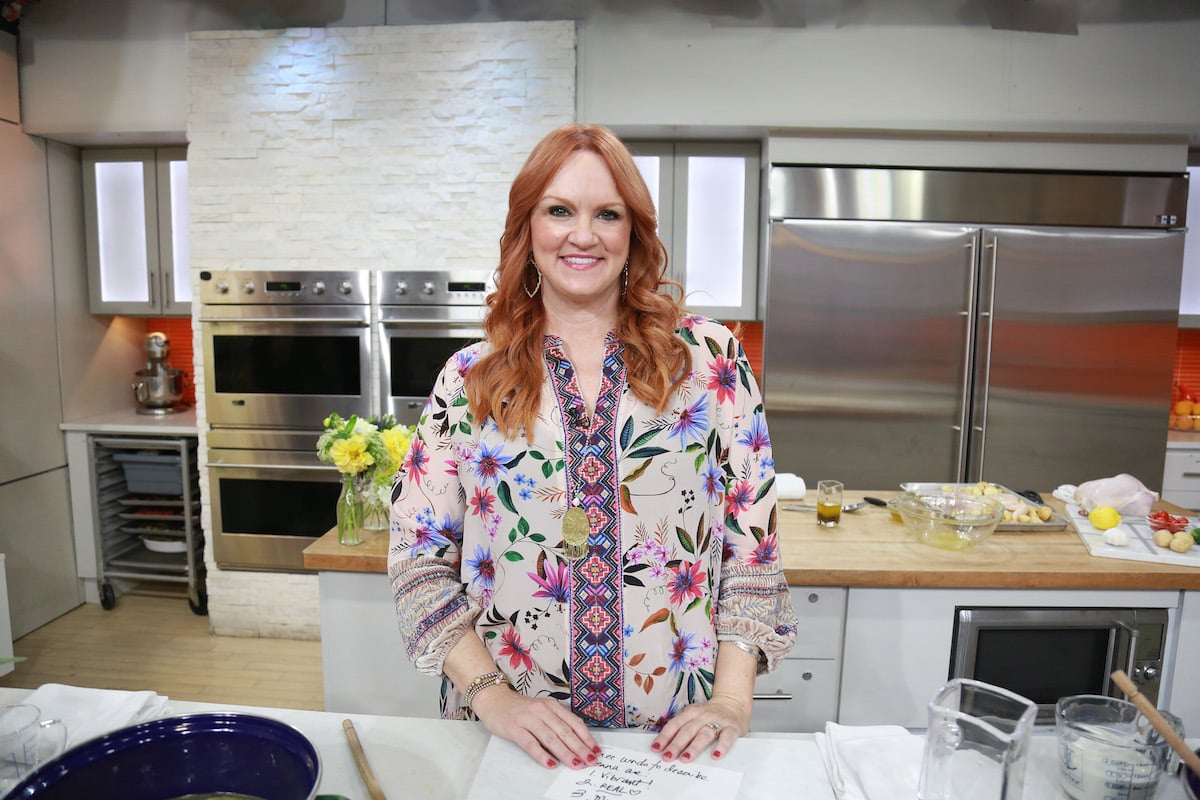 Ree Drummond's carrot cake recipe is a childhood favorite from a family friend
In a March 19 Facebook post, Drummond shared a link to the recipe. "To this day, this is THE best carrot cake recipe I've ever had. It's just … everything," she wrote. "Thank you, Sigrid! This one's print-worthy (and bake-worthy!) So glad it's carrot cake season."
Drummond wrote a 2021 blog post about the beloved carrot cake recipe on The Pioneer Woman website, calling it "an all-time favorite."
"Sigrid was one of my mom's dearest friends and I remember every single bite of every single carrot cake she gifted us," she wrote. "You can make it as a sheet cake, a bundt, or a layer cake."
The Food Network host added, "It's such a basic, wholesome recipe, each bite you take makes you feel like you're doing something good for yourself. OK, so the thing is loaded with sugar. But it also contains 2 cups of vibrant, vitamin-rich carrots, so how bad can it be?"
How to make Ree Drummond's easy carrot cake and frosting
Drummond demonstrated how to make the easy carrot cake recipe on an episode of The Pioneer Woman. "I'm making Sigrid's carrot cake. It's one of the best carrot cakes I've ever had," she said. "Sigrid is one of my mom's lifelong friends and she used to bring this cake to my mom at Christmastime, on her birthday … so I've had a lot of it throughout my life."
Drummond combined sugar, oil, and eggs in a mixer. She sifted together flour, salt, cinnamon, baking powder, and baking soda and added them to the wet ingredients. The Pioneer Woman star added grated carrots to the batter and mixed them in gently. She poured the batter into a greased and floured bundt pan and baked the cake in a 350 degree Fahrenheit oven for 50 minutes.
The Food Network host made an easy cream cheese frosting by mixing together butter, cream cheese, powdered sugar, and vanilla. She added chopped pecans and mixed them into the frosting.
Drummond frosted the cake and sprinkled more nuts over the top.
In her blog post, Drummond made a sheet cake version, which she baked for 25 minutes. The full recipe is available on the Food Network website.
'The Pioneer Woman' recipe earns rave reviews
Drummond's carrot cake recipe gets mostly positive reviews on the Food Network site. "My go-to carrot cake recipe because it's so easy," one reviewer shared. "The cream cheese frosting is the best part!"
Another person raved, "Love this recipe! Practically perfect in every way!!"
"Delicious and moist, my family loved it," another commenter shared. "I made it the day before and kept it in the fridge overnight then let it come to room temp before serving. So good!"
One reviewer commented, "This is the greatest carrot cake recipe of all time! My family LOVES this! We almost always make it in the bundt pan but have also made cupcakes. Either way, it's delicious!"
RELATED: 'The Pioneer Woman' Ree Drummond's Easy Brownie Pizza Makes the Perfect Dessert