Sweetest Things 'The Pioneer Woman' Ree Drummond Said About Her Cats
The Pioneer Woman star Ree Drummond adores her dogs, but she also has a special place in her heart for cats. Here are the sweetest things the Food Network star said about her two barn cats, Kitten Kitten and Kitty Kitty.
Ree Drummond says her cat reminds her of her childhood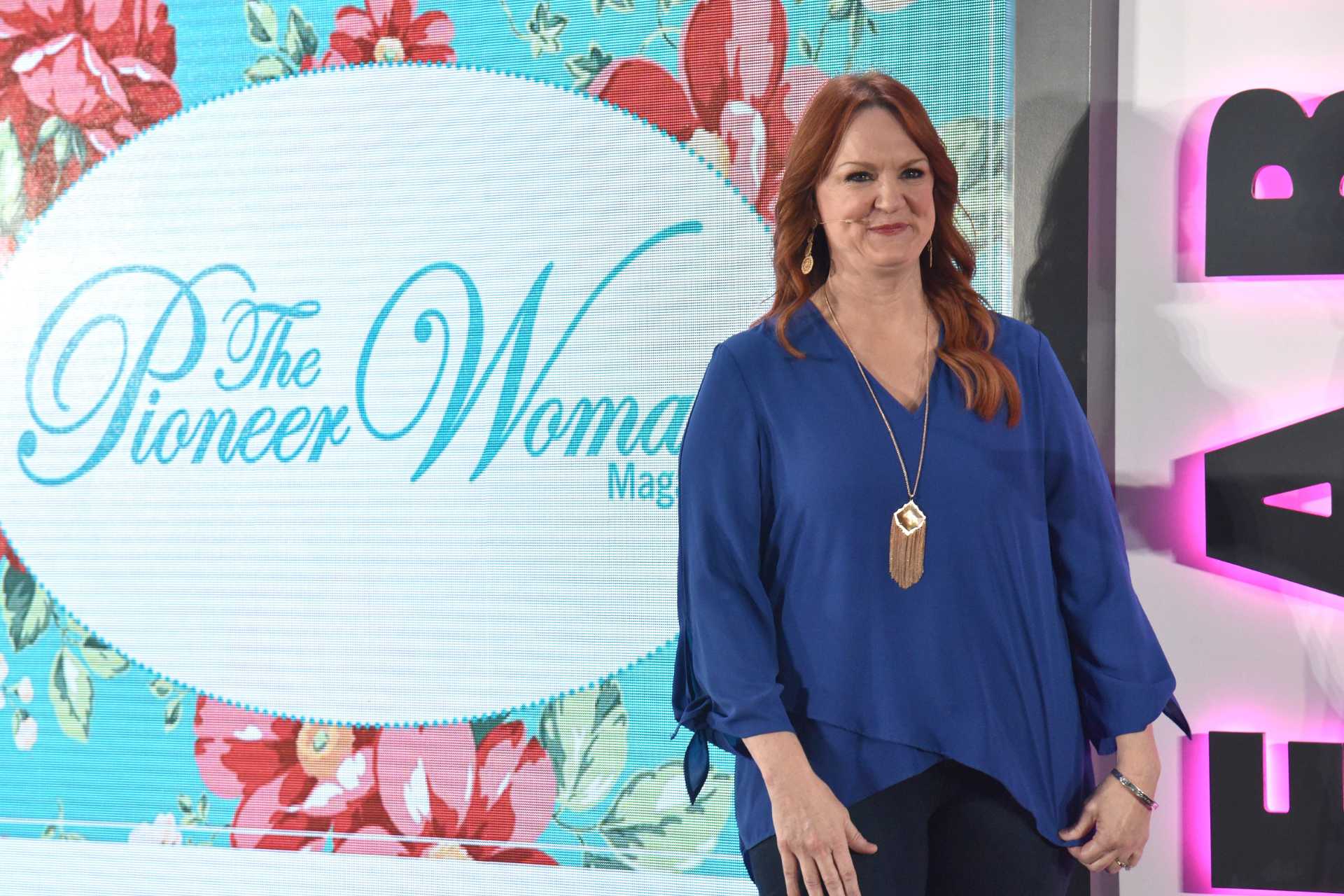 In a blog post titled "Why I Love My Cat," Drummond lists the things she appreciates about her barn cat, Kitty Kitty. One of the things she loves is that he reminds her of her childhood. She says she was surrounded by cats when she was a child, so he brings back all those good memories. "This takes me to a place where there is no laundry and where I didn't have to worry about self-tanner building up in my neck lines," jokes Drummond.
Ree Drummond says her cat breaks all the cat stereotypes
Cats are known to be distant and not very affectionate. Drummond tells her readers that Kitty Kitty is far from that (the cat in the picture above is Kitten Kitten) . She describes him as loving and warm. "He's the opposite of aloof," writes Drummond. "He's sweet. He's affectionate. He's gentle and lets me rub his abdomen. He eats dog food."
However, there is one stereotype Drummond is happy her cat fulfills. She celebrates the fact that he's a mouser. At the time Drummond wrote that blog post, her cat caught 17 mice. Drummond ends the post by writing, "I've never been happier in my life."
Ree Drummond says Kitty Kitty and Kitten Kitten are the best play mates
Cats and dogs don't usually get along, but that's not the case with Drummond's sweet cats. The "accidental country girl" says her cats are not only kind to her but also her dogs. They play with each other and even take cat naps together.
"If Walter ever barks at them, they lie there and playfully swat at his ear because it's dangling and they just assume he wants to play," writes Drummond. "Then Walter lies down beside them because he thinks it feels good when they playfully swat at his ear. And then they all nap together."
Ree Drummond's cats are 'the best in the world' according to her
Drummond adores her fur children and will tell just about anyone they are the best cats. One of the things she's grateful for is that they don't bite or scratch her. Cats tend to bite or scratch when they're playing or feel threatened, but not Drummond's kitties. "They watch my eyelashes blink but have never pounced," writes Drummond in her blog post. "They never scratch. They never bite. They watch everything around them."
The Food Network star also marvels at how graceful her cats are. She seems fascinated with their every move. "They absorb affection like a sponge," Drummond writes. "They move like graceful dancers. Their meows sound like sweet little songs."
Read more: 'The Pioneer Woman' Ree Drummond's Cat Is Besties with Her Dogs
Follow Sheiresa @SheiresaNgo