'The Pioneer Woman': Ree Drummond's Cheesy Orzo Dish Is Perfect for Summer Entertaining
Ree Drummond has the perfect spin on creamy risotto that's made with orzo. The Pioneer Woman star's orzotto dish is cheesy, full of delicious flavor, and feeds a crowd — all with far less effort than it takes to make traditional risotto.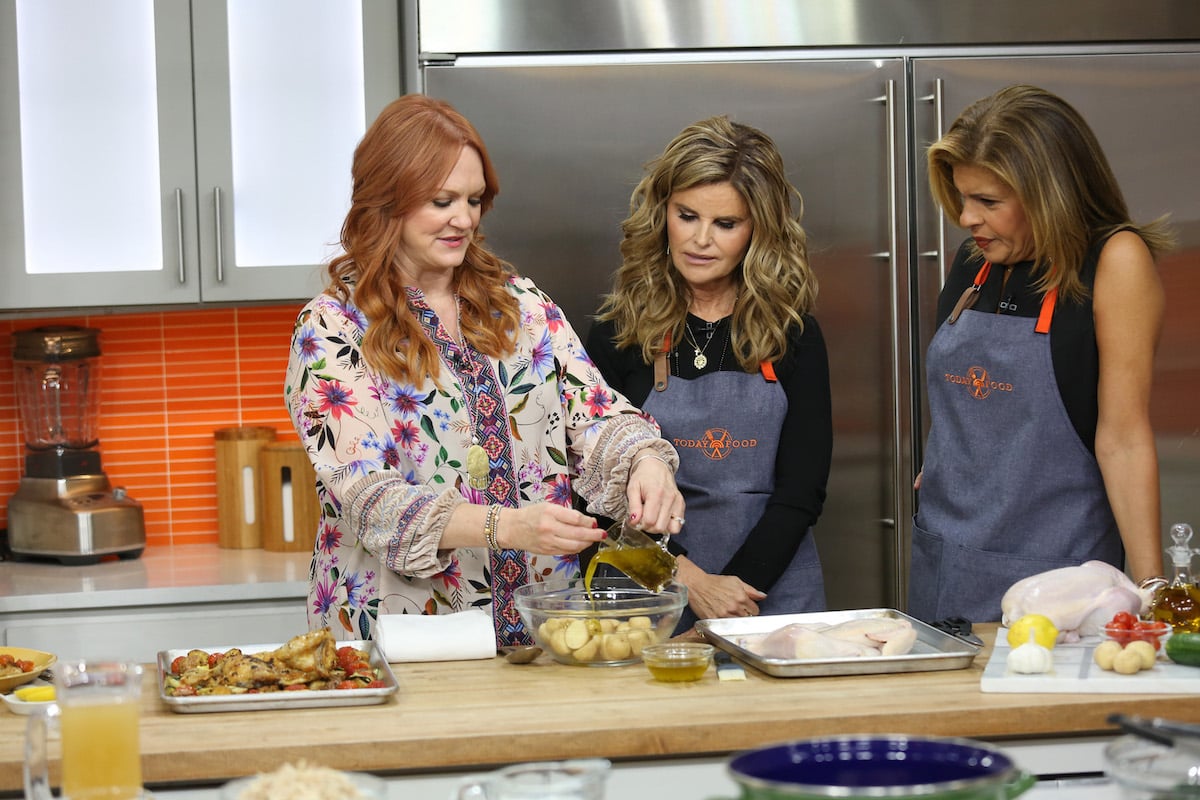 Ree Drummond's orzo dish is similar to risotto but a lot easier to make
Drummond made her creamy cheesy orzotto recipe during an episode of The Pioneer Woman dedicated to recipes for summer entertaining.
"Orzotto is an amazing dish," she shared. "It's very much like risotto, which is made with arborio rice, but orzotto is made with pasta but it follows the same basic procedure. You cook it for a little while with some aromatics, start adding broth gradually, and the pasta will slowly absorb the liquid and the whole finished product is just creamy and dreamy."
She added, "It takes less time than risotto takes so it's kind of a quick solution if you're a big risotto fan."
How to make Ree Drummond's creamy cheesy orzotto
Drummond started by cooking sliced shallots and rosemary in a skillet with olive oil, then added orzo pasta and garlic. She stirred the ingredients to make sure the orzo was well coated. After the orzo pasta was cooked, she added white wine and vegetable broth and reduced the heat. She stirred and cooked the mixture for 5 minutes.
"There's just something so magical because the starch kind of stays in there and contributes to this really creamy texture," the Food Network host shared.
Drummond reduced the heat and added salt, pepper, crushed red pepper flakes, cream, grated mozzarella, mascarpone cheese, and goat cheese. "Basically any cheese combination works," she said. "Honestly, orzotto is one of those dishes that you can just pull out whatever you have in your fridge that you want to get rid of. Any combination of cream, half and half, milk, cream cheese, mascarpone cheese …"
She added, "This is an amazing, as you can see, incredibly creamy dish. You basically want to have as much cheese as you do pasta. It's a great sort of bed to serve other foods on."
The Pioneer Woman star added chopped sun-dried tomatoes and kale and stirred to combine everything, allowing the orzotto to cook for another few minutes. "You can tell yourself it's healthy because it has all of that," she said. "It's a salad with a little bit of pasta."
The full recipe is available on the Food Network website.
'The Pioneer Woman' star makes a broccoli cheese orzotto recipe
Drummond also makes an easy broccoli cheese orzotto, which she calls "a cross between broccoli cheese soup and broccoli cheese risotto."
She starts the recipe the same way as her cheesy orzotto but adds broccoli, processed cheese, and cheddar cheese. "I know it doesn't look like much now, but I am telling you, this is gonna be the most insanely delicious dinner," she assured while making it.
You can find the full recipe on the Food Network website.
RELATED: 'The Pioneer Woman': Ree Drummond's Easiest Casserole Is the Perfect 30 Minute Weeknight Dinner