'The Pioneer Woman': Ree Drummond's Easy Pasta Recipe Is the Perfect Mashup of 2 Classic Italian Dishes
Ree Drummond has the perfect make-ahead meal that's a fun combination of two classic pasta dishes. The Pioneer Woman star's chicken Alfredo stuffed shells recipe can feed a crowd (or your hungry family!) and is so easy and delicious.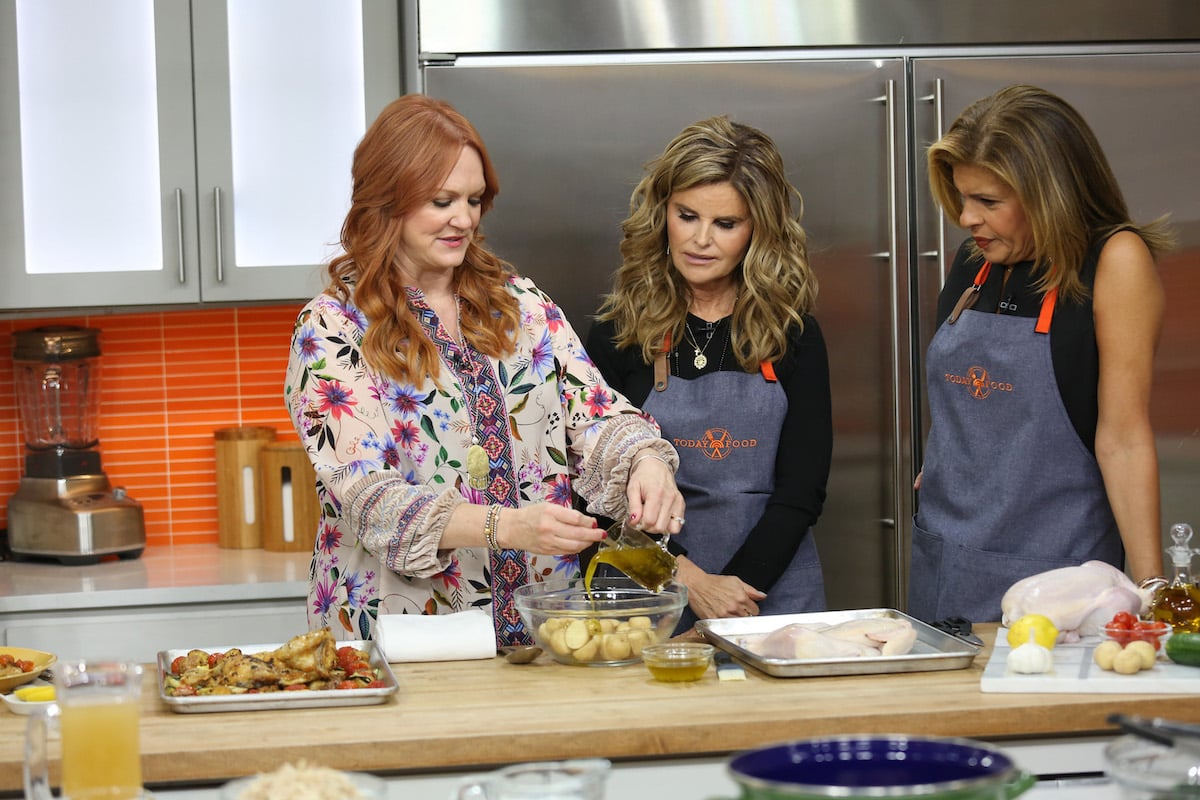 Ree Drummond's unique stuffed shells recipe is easy to make in advance
Drummond posted a photo of her chicken Alfredo stuffed shells on Instagram in 2018 and her fans loved the idea. "I made Chicken Alfredo Stuffed Shells for dinner last night and it was the polar opposite of a bad decision. SCRUMPTIOUS!," Drummond wrote in the caption. "Leftovers are in my fridge. They won't be there long…"
She summed up the beauty of the easy recipe in a 2018 blog post on The Pioneer Woman website. "Delicious stuffed shells with all the glory of Chicken Alfredo. You'll love 'em!"
"I love chicken Alfredo. I love stuffed shells. Ergo, I love chicken Alfredo stuffed shells!," she wrote. "That doesn't mean I'm good at math or logic — it simply means I'm good at eating," Drummond explained. "This is a tremendously delicious baked pasta dish, and if you have all the ingredients at the ready, it's really not hard to pull together!"
Drummond shared that the dish can be made in advance and refrigerated  until you're ready to bake it, adding, "it's nice and rich, so it serves a good-sized family if you add in a salad."
'The Pioneer Woman' star's easy pasta recipe comes together quickly
The Pioneer Woman star explained the steps for making her simple pasta recipe. She seasoned chicken with salt and pepper, grilled it, then shredded it with two forks. In another bowl, she combined ricotta cheese, cottage cheese, parmesan cheese, mozzarella cheese, eggs, salt, pepper, and parsley. Then Drummond added the shredded chicken and cream and stirred everything to thoroughly combine the ingredients.
The Food Network host melted butter in a skillet and added flour, whisking it for a couple of minutes over medium heat. Then she added milk and cream and whisked and cooked the mixture for another 2 to 3 minutes until it thickened. Drummond added garlic, salt, pepper, parmesan cheese, parsley, and basil and stirred everything until the cheese melted. "It should be nice and thick and miraculous. If it's a little too thick, splash in a little more milk. If it isn't thick enough, let it cook a bit longer," she noted.
To assemble the dish, Drummond spread some of the Alfredo sauce in the bottom of a baking dish and then filled cooked pasta shells with the cheese and chicken mixture. She placed the shells in the dish and poured the remaining Alfredo sauce over the top. The Pioneer Woman star topped the whole dish with mozzarella and parmesan cheeses, then baked the shells in a 375 degree Fahrenheit oven for 25 minutes.
The full recipe is available on The Pioneer Woman website.